Kisida: Fresh Calls to Eliminate the National Endowment For the Arts — Now With Alternative Facts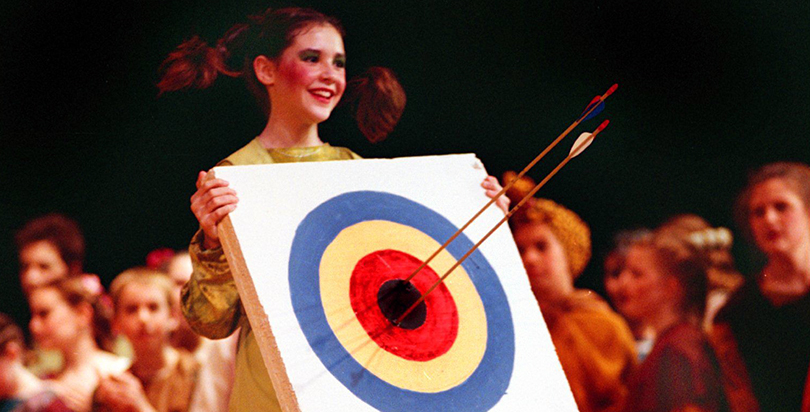 Perhaps you've heard that arts education has been in decline. But did you know the National Endowment for the Arts is to blame? That counterintuitive claim was the subject of a recent op-ed in
The Wall Street Journal
, written by a regular author at Breitbart.
The piece notes that "federally mandated standardized tests have unintentionally squeezed out arts curriculum by forcing educators to focus on the subjects included in tests." Few would argue; the increased emphasis on standardized testing under No Child Left Behind has frequently been a target for proponents of the arts and others who oppose narrowing of curriculum.
But the author went further, characterizing the NEA as "feckless" for somehow not preventing the expansion of test-based accountability and called for the agency's elimination.
Of course, anyone with a basic knowledge of the executive branch of government knows that's not how things work. Executive agencies like the NEA aren't permitted or expected to be in the business of challenging other executive agencies, nor are they positioned to challenge acts of Congress like NCLB. Suggesting otherwise, and blaming the NEA for congressional missteps, is disingenuous and bizarre. It's like gutting coal mine safety regulations and then blaming the canary after a collapse.
Even if the NEA had the legal authority to circumvent federal law and other executive agencies, it would not have the means. The NEA is a relatively small agency, receiving roughly $148 million annually. By contrast, the U.S. Department of Education spends roughly $70 billion annually. Once state funding is included, total spending on K-12 education in the United States surpasses $600 billion — 4,000 times the NEA's budget, and around 60,000 times what the NEA spends directly on K-12 arts education. It's simply absurd to blame the agency for not reversing federal and state-level declines in arts education that arose from congressional policy.
What does the NEA actually do with its modest budget? First of all, it does plenty that isn't related to K-12 art education. A prominent example includes a partnership with the Department of Defense, Creative Forces, which offers art therapy to soldiers and veterans coping with traumatic brain injuries and psychological health conditions at 12 centers around the country.
The largest chunk of its budget, roughly 40 percent, goes directly to state and regional arts councils across the country who have broad discretion over how those dollars are spent. The NEA literally funds projects in every U.S. congressional district, supporting local efforts to increase community opportunities and events to ensure broad arts access to everyone. Of course, numerous school-age children are reached through these local efforts — art education doesn't always occur in schools.
In terms of direct support, the NEA spends a fraction of its budget, roughly $10 million in 2016, to support arts education in pre-K through 12th-grade schools. It also furthers arts education indirectly in an important way: by supporting research and disseminating information. It monitors trends in arts education and provides informational support to federal and state agencies through the Survey of Public Participation in the Arts and accompanying reports.
It also works with Americans for the Arts on the State Policy Pilot Program to provide technical assistance to states to advance arts education. Ten states are currently participating.
The agency also supports a number of research grants. The Research: Art Works grant opportunity, now in its fifth year, underwrites research investigating the value and impact of the arts. In addition, 2016 saw the launch of grants for NEA Research Labs, partnerships grounded in social and behavioral science to produce empirical insights about the benefits of the arts. Funding research enables the NEA to have influence that stretches dollars further than direct support.
A similar example of ingenuity is the Task Force on the Arts and Human Development, an interagency group drawing from 20 federal agencies, which builds on the strengths and interests of other, often better-funded, federal agencies. In a particularly promising development, the task force helped promote "Arts in Education" as a Department of Education–funded research category for the first time ever — which will yield support for empirical studies examining how K-12 arts programs and policies improve educational outcomes.
The NEA's ability to support arts education given slight funds is rather remarkable, and any call to eliminate the agency because it hasn't prevented the implementation of federal and state education laws can't be taken seriously. Principled arguments opposing government subsidies in favor of the private sector are one thing; scapegoating a straw man by distorting the truth for ideological ends is a failure of imagination.
Brian Kisida is an assistant research professor in the department of economics and the Truman School of Public Affairs at the University of Missouri.
Get stories like these delivered straight to your inbox. Sign up for The 74 Newsletter