Grad's View: My HS Gave Me a Career Coach — and Taught Me How to Embrace Ambition Without Fearing Failure
After Kelby Hicks graduated from North Carolina's KIPP Pride High, the young professional of color said his career coach proved to be a game changer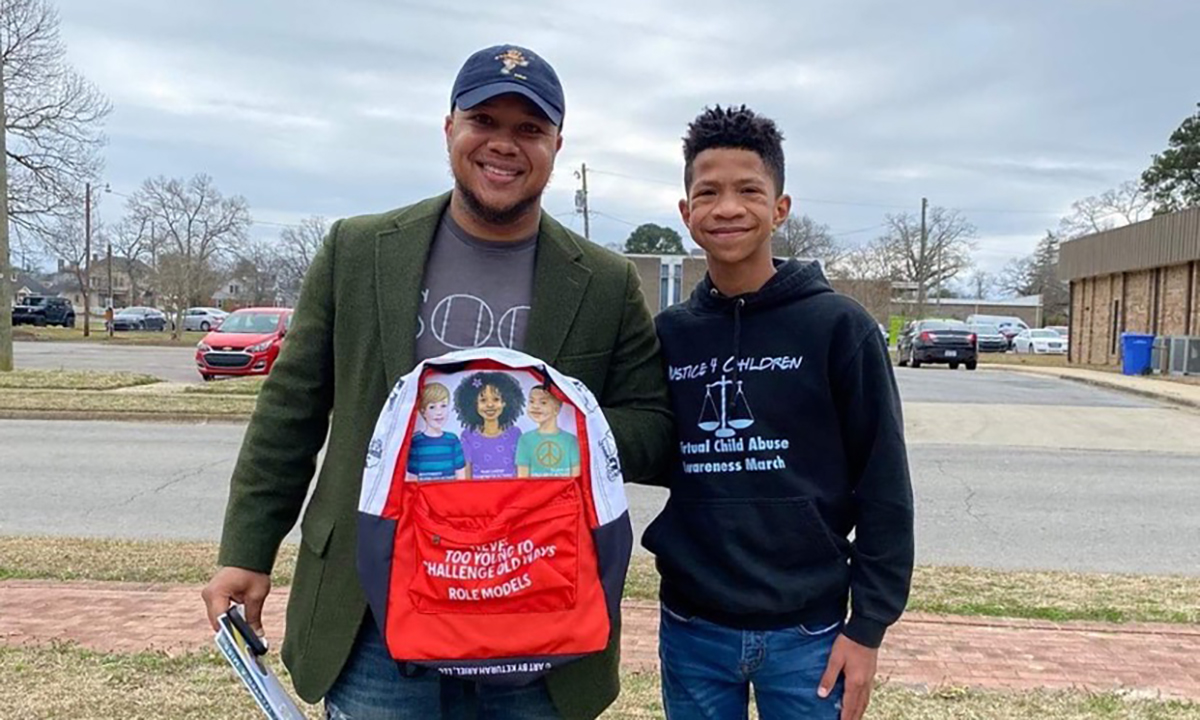 Support The 74's year-end campaign. Make a tax-exempt donation now.
Navigating the course of your career as a young professional of color often means enduring a path fraught with hurdles and pitfalls. A career coach can be a game-changer. I'm thankful I have a career coach to help guide me.
The spotlight shone on economic and educational equity has become increasingly bright in recent years, and the iron is hot for those ambitious leaders looking to level up or strike out into a new career field. It seems companies now, more than ever, are looking to groom leaders from Black and other marginalized communities like me. It's an exciting time for opportunities, but it can be scary for young professionals of color who don't know how to position themselves to take advantage.
One significant benefit of having a coach is working with someone who understands my professional strengths and weaknesses. My executive coach, Toni Purvis, who I met during the KIPP Alumni Leadership Accelerator program, tailored her technique to unlock my potential and maximize my leadership capacity. My approach to success has always been relatively siloed yet diligent in pursuing goals. My method of achievement has changed with a career coach.
Toni, founder of Paradigm One Consulting and the School of Disruptive Etiquette, was instrumental in increasing my chances to "win." She gave me recipes for reaching my desired outcomes in both my personal and professional endeavors. Having led consulting initiatives at Goldman Sachs and Booz Allen Hamilton and compiled an accomplished resume of consulting expertise, Toni turned to entrepreneurship out of a desire to prepare diverse young professionals for a "paradigm shift."
My confidence, knowledge, and skill set all increased under her coaching. The flexibility of her approach allows for keen insight, strategic intervention and collaborative investment into clients' success. We meet in person and over the phone to discuss alternative means of accomplishing my ambitions. I learned to redefine ideas of achievement and dissect the signals around me for greater clarity. For those who've never been there before, avoiding pitfalls en route to success and climbing the ladder in general can be daunting because oftentimes "you don't know what you don't know."
One of the keenest pieces of advice I received changed how I viewed the path to success. For many young professionals of color, missteps early in your career can be fatal to your professional trajectory. This reality routinely leads to an overabundance of caution akin to having blinders on when conducting risk assessments. Fear of making the "wrong" move can be a huge deterrent to recognizing windows of opportunity when charting your course. When assessing opportunities, Toni would encourage me to "keep the ambition, [but] lose the chokehold." This became a mantra that underscores the importance of calculated risk over rigid frameworks that exert cautious control to the point of paralysis.
Her advice has helped me accelerate through the professional pipeline. She's taught me the best way to attack my goals, which included seeking a board of directors membership, growing my salary and elevating my community and professional impact. After two years of working with her, I've joined the boards of directors for KIPP North Carolina and A Better Chance A Better Community (ABC2), which works to strengthen rural communities. I've tripled my salary, run for a seat in my state legislature and I'm currently on the partner track at my law firm.
Other key reflections I took away from professional coaching include employing pragmatism in and deconstructing the fear pyramid in order to better capitalize on opportunities and understand the larger implications of me "playing small" in spaces where I belonged. An additional asset to Toni's tutelage is that she's a Black woman who has excelled in corporate America. She recognizes the challenges of navigating sectors and spaces where there are few mentors or support networks for underrepresented individuals. White aspirants are statistically more likely to find a career coach within their immediate peer network. That's not a reality for most professionals of color. A Black woman guiding my career works on two fronts: she's attuned explicitly to my challenges as a Black professional, and it's easy to relate to her.
Although corporate America is taking strides towards more diversity, equity and inclusion, the opening in the door is still merely a crack. There's so much more work to do. According to CNN, Black professionals only hold 3.3% of all executive or leadership roles while also making up less than 1% of CEOs at Fortune 500 companies. It's not due to a lack of expertise or skills. It's primarily due to a lack of access.
Having a good career coach could increase those numbers. Research on the efforts is limited, but the benefits are clear. Professionals in one study said coaches offered alternative career models and provided a confidante with whom they could openly discuss their experiences. Career coaching is undoubtedly an essential factor in success for Black and minority professionals, with nearly 40% of Black professionals ages 18-34 believing those relationships can create a more equitable workplace culture.
Colleges and universities can do more to support students and alumni and most are uniquely positioned to do so. Most, if not all, institutions have career service offices, but there's a greater need for continued assistance post-graduation. Colleges should be fully engaged in skill refining, network expanding and optimizing personal coaching opportunities for their graduates. Historically Black Colleges and Universities (HBCUs) and minority serving institutions in particular can help fill critical gaps through new professional development programs for alumni aspirants in pursuit of better circumstances.
Not everyone has a network or family member who can guide their career path, and professional coaches are expensive. Career coaches can charge anywhere from $75 to $500 per hour, a hard sell for professionals with more tangible needs. Colleges and universities can bridge that gap.
For diverse professionals desiring a strong foundation upon which to build leverage and launch themselves into leadership, the right coach can provide the blueprint. By myself, I walked toward my future. With a coach, I'm on a private jet flying toward my dreams. My privilege as a KIPP alumni granted me the chance for a coach, but more paths need to be opened.
Support The 74's year-end campaign. Make a tax-exempt donation now.