Kimball: To Accelerate Innovation in Our Schools, the Nation Needs an Operation Warp Speed for Public Education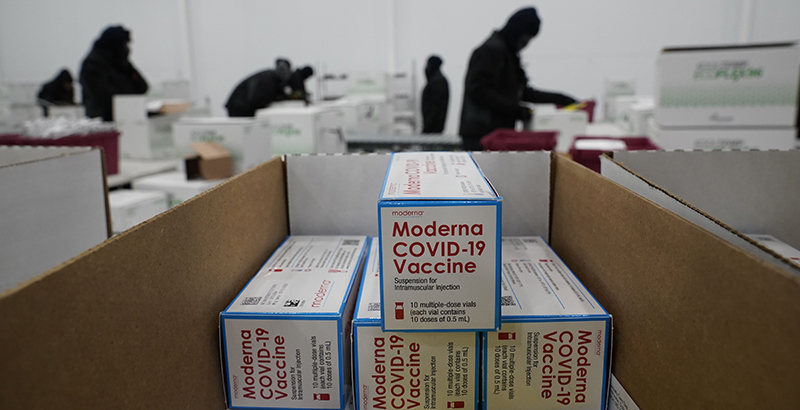 The audacious achievement of the seemingly impossible — development of effective vaccines for a new virus within eight months, through Operation Warp Speed — is well underway. At the same time, our public schools struggle to adapt, especially for our most vulnerable students, and more families are choosing to leave the public school system altogether.
Can what made Operation Warp Speed so effective also be done in public education to rapidly improve what our kids are experiencing? Absolutely. In some ways, it already is.
At the core of Operation Warp Speed's effectiveness was not what was being tested, but how. Rather than running clinical trials sequentially, they were run simultaneously, with manufacturing beginning earlier in the process. In short, rather than betting on one or two solutions, America bet on many. The diffused risk up-front resulted in a much shorter time to deploy a few effective solutions at scale.
Contrast that with our approach to public education. We have been engaging in the wrong, highly partisan debate — whether kids should return to in-person learning or remain remote. Leaders of "the system" took steps to protect the institution, like locking in state funding even if kids don't show up, rather than finding ways to adapt. The result: parent frustration, teacher burnout, accentuation of historic inequities and flat (at best) student achievement in public schools. It also doesn't take much to imagine the emotional harm of our current approach, in which students must invite their whole class to Zoom into their home life, which they may have been too embarrassed to invite even their closest friends into. This isn't — and never was — a viable solution for kids.
A better approach is to nurture student-centered innovation.
Think of what could be accomplished if, like Operation Warp Speed, we had cultivated more than 100 approaches to solving problems in public education rather than two: online or in-person. More kids would be receiving a better education today. That's because human learning is not like a vaccine; it is wildly variable. Instead of relying on big data like science does, success in education comes from relying on little data — what works with an individual school, classroom and student. Trying more things means we will find a better fit for more students. What works can be replicated and scaled for similar students. What doesn't can be eliminated quickly.
This type of innovation and diversity of approaches is going on in some areas of public education. Charter schools are one of them. Studies show that charter public schools are adapting faster than their district counterparts, which is not surprising, since those who make decisions about student learning are typically a lot closer to the kids in charters than in big, comprehensive districts. Some nimble, innovative districts are launching learning pods and hubs to reach more students. Forward-looking funders are investing in people-driven solutions that are outside the system to empower parents, students, and teachers to create schools that work for them.
Encouraging innovation and new practices and ideas has another long-term benefit: It inspires people. There are a lot of great people working in public education. When those who are closest to students see that a new way is possible and they can be empowered to try new things, they step up with more and better solutions.
Operation Warp Speed has shown that this strategy works, and that making many informed little bets produces a better result faster than making one or two big bets through traditional processes. It's time that we pivot and nurture innovation in public education so more kids can achieve now, and into the future.
Robert T. Kimball, Ed.D., is associate vice president for charter schools at Grand Valley State University in Grand Rapids, Michigan.
Support The 74's year-end campaign. Make a tax-exempt donation now.