Kilduff & Chapman: Our Public School Just Became the 1st in SF to Reserve Seats for Low-Income Kids, Because Equity Requires More Than Good Intentions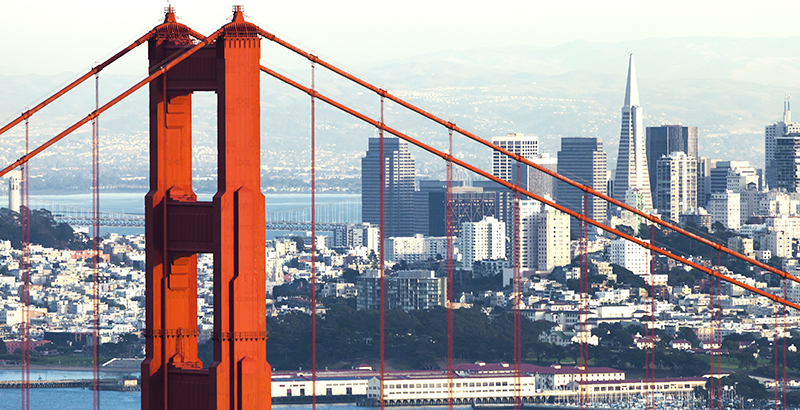 When we decided to open our public charter school, The New School of San Francisco, in 2014, we were committed to putting inquiry and equity at the heart of the curriculum, with a personalized learning approach that would enable each student to learn at the right pace with the right supports to thrive. Our goal was to help students become the best version of themselves, excel academically, explore their identities, practice empathy, learn from others and make change in the community. In order to do this, we needed a student body that truly reflected the city's tremendous diversity.
Due, in part, to San Francisco's public school lottery system, which allows families to apply to any school in the district, we saw immediately that our enrollment was going to have an overrepresentation of middle- and upper-middle-class families — those who had access to information about our program, time to research alternatives within the city and privilege that enabled them to take a risk on a new school.
This trend has persisted even though our school has spent 100 percent of its recruitment and outreach budget — as well as time — in underserved communities. We have considerable demand and support among families who struggle financially: More than 100 students on our waiting list qualify for free or reduced-price lunch, and 90 percent of children from low-income households who are offered a spot at the school accept it. However, last year alone, we had more than 700 applications from families all over the city and across the income spectrum. With an open, public lottery, the law of statistics doesn't work in favor of low-income children. And as the city's demographics continue to change — and income disparities widen — we've seen an increase in applicants from all income levels. Without a preference in place for the most vulnerable students, the random lottery has meant that many end up on the waiting list rather than in our classrooms.
We knew a deliberate, bold and systemic change was necessary to give underserved students a shot at attending our school. So, a year after opening our doors, in the fall of 2016, we asked permission to revise our lottery process to guarantee a minimum of 33 percent of open seats for these children. This is something no other public school in San Francisco does.
We had to ask permission from the state because our charter was initially denied by the San Francisco Unified School District, though it was subsequently unanimously approved by the State Board of Education. But our request to revise our lottery process was denied. We tried, and were denied, again in 2017. And again in 2019.
We made this request for a fourth time, as part of our recent charter renewal process, and came to an agreement that reserves a minimum of 50 percent of our enrollment for low-income students, making The New School of San Francisco the only public school in the district with an explicit preference in its lottery and a minimum number of seats guaranteed for these vulnerable kids.
Why is this important? There was criticism at our renewal hearing, and in subsequent statements by some opposed to our renewal, that our student body does not resemble the overall demographic makeup of children who attend San Francisco public schools.
Yet the hard truth is there is no public school in San Francisco whose demographic makeup comes meaningfully close to the demographics of the district as a whole. The district's public school lottery system has long advantaged well-resourced families and, combined with the private-school-style selective admissions employed by a number of district-run schools, has created an increasingly segregated public education system where options for students from historically underserved communities are incredibly limited.
Systemic change, like the one we sought for more than three years, is necessary to improve educational opportunity for San Francisco children. But even when our school reaches its capacity of about 450 students in the next few years, we will be able to accommodate only a fraction of the underserved families who desperately need access to high-quality schools.
It is our hope that our systemic change can spark an honest conversation about the limits of hard work and good intentions when it comes to creating an integrated school system with equitable opportunities for all students. We're proud to be the first public school to put this type of enrollment preference in place. It is our hope that all public school educators in our city will join the conversation and take bold action to upend the status quo.
Emily Bobel Kilduff and Ryan Chapman are the co-founders of The New School of San Francisco Charter School.
Get stories like these delivered straight to your inbox. Sign up for The 74 Newsletter