'Keeping Young Girls and Women Afloat': Foundation Founder Challenges Myths About Black Girls' Hair With Invitation to Swimming, Diving, Marine Science & STEM
Foundation Founder Challenges Myths About Black Girls' Hair With Invitation to Swimming, Diving, Marine Science & STEM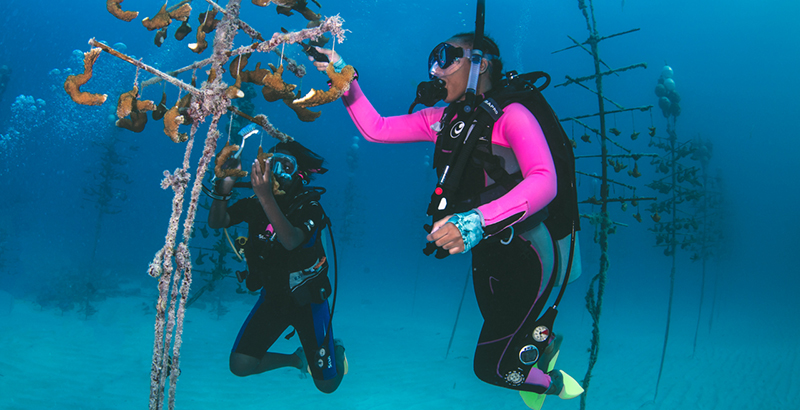 Get stories like these delivered straight to your inbox. Sign up for The 74 Newsletter
For Dr. Nevada Winrow, swimming has always been second nature. She was playing in the water by the time she was 8 months old, and her grandfather, a former Navy diver, taught her scuba diving by the time she was a teenager. But her experiences were very different from those of many other Black girls, who, she says, are often told they should not get their hair wet. And she draws a direct line between myths about Black girls' hair and their lack of representation in the worlds of diving, STEM and marine science.
So in 2017, Winrow — a Johns Hopkins-trained pediatric neuropsychologist, PADI master scuba diver, and associate member of the Women's Diving Hall of Fame and the American Academy of Underwater Sciences — helped launch the Black Girls Dive Foundation. The Maryland-based program, now expanding across the country, uses the world of water to break down cultural barriers in teaching Black girls as young as age 9 the possibilities of a life immersed in science, technology, engineering and math. And a life surrounded by water.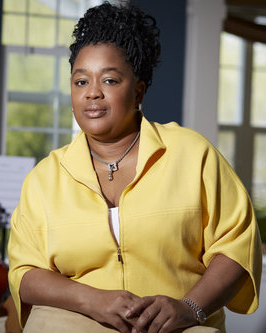 "I was curious why there weren't a lot of Black females in the marine sciences, and doing my research, it came down to a cultural narrative and the big thing with young Black women was getting their hair wet," she says. "That, coupled with a misunderstanding that marine science means you are going to be around water and the cultural segregation with Blacks and swimming, it is really multi-layered about Black girls seeing themselves in those spaces. I looked at [Black Girls Dive] as an opportunity to cultivate that STEM identity so they can see themselves in that space and dispel the myths that Black girls aren't supposed to be swimming or shouldn't get their hair wet."
Starting in elementary school, the foundation's free afterschool Streams Program takes students who don't know how to dive — or even how to swim — and turns them into certified divers by the end of their first year, starting in pools and then progressing to open water. The program follows the students through college, gaining complexity every year as mentors and instructors teach STEM skills that cover marine science, robotics, biology and geography.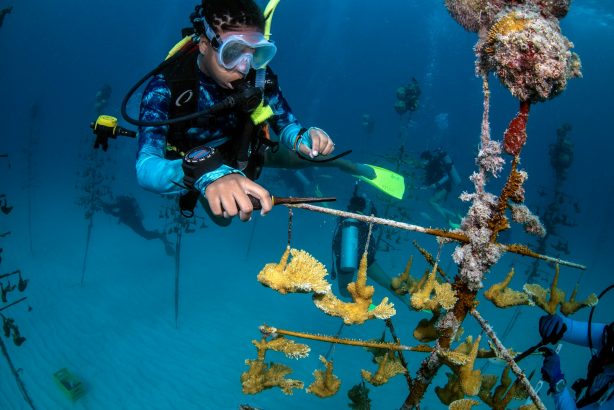 "Expectations increase, difficulty levels increase, cognitive loads increase," Winrow says. "We are skill building and providing that mentorship." Through the program, students come to understand the physics of diving, are taught to code so they can operate underwater drones for photography and learn about geographic information system mapping while tagging sharks for tracking.
Students are also exposed to various cultures around the globe. As part of its annual "capstone" final exam, the Streams Programs brings students to locations around the world where they can integrate culture with STEM. Immediately before the pandemic, for example, participants traveled to Andros Island in the Bahamas and spent a week immersed in the culture and economy while diving the region's marine caverns. They also studied water chemistry and reef biodiversity. Other groups of students have traveled to Egypt to dive in the Red Sea, gaining a first-hand understanding of how one of the saltiest bodies of water on Earth changes the way a diver prepares. To make that trip, students had to study Arabic and then took part in a Bedouin dinner.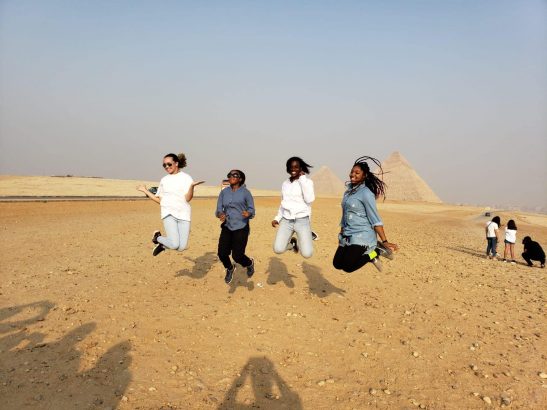 For someone who was always passionate about the ocean, Violet Smith, now a senior at Oakland Mills High School in Columbia, Maryland, used the program to see if marine science was something she wanted to pursue, all while allowing her to become a certified scuba diver.
"Through this incredible program, I have been able to narrow down my interest and have decided I want to major in marine science and cartography in college," Smith says. "One highlight of my time in this program so far was getting to scuba dive in the Georgia Aquarium with their whale sharks. We were fortunate enough to be able to spend the night at the aquarium and get a behind-the-scenes tour of the facility. It was fascinating to see how the aquarium functioned, and getting to be on the other side of the aquarium glass was an amazing experience I'll never forget."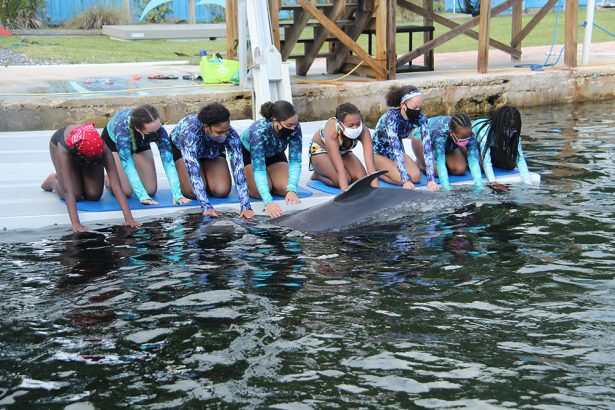 Founded in Owings Mills, Maryland, the grant-funded Black Girls Dive Foundation has expanded to New Jersey and Atlanta and expects to add chapters in Seattle and San Diego next year. Currently, about 75 girls participate, screened through a rigorous application process that tests whether the program is a good fit for them. Students need recommendations from educators and must show a personality that can handle the dangers of diving.
As students progress in the program, Winrow says, they come to understand how to use their skills and interests. Mentors from both the dive and STEM parts of the program help the students explore career pathways. "They may not go into ocean science," she says. "They may go into a STEM-adjacent career."
"There are cultural barriers as part of that systemic barrier that I think was precluding Black women to enter the [STEM] space or young Black girls to see them in that space," she says. Winrow wants to teach new "habits of mind, creating the opportunity to dispel the myths that Black girls aren't supposed to be swimming or shouldn't get their hair wet, dispelling all of that through education."
Get stories like these delivered straight to your inbox. Sign up for The 74 Newsletter