Kansas Early Childhood Task Force Looks to Other States for Guidance
Former teacher of the year supports improved accountability with early childhood resources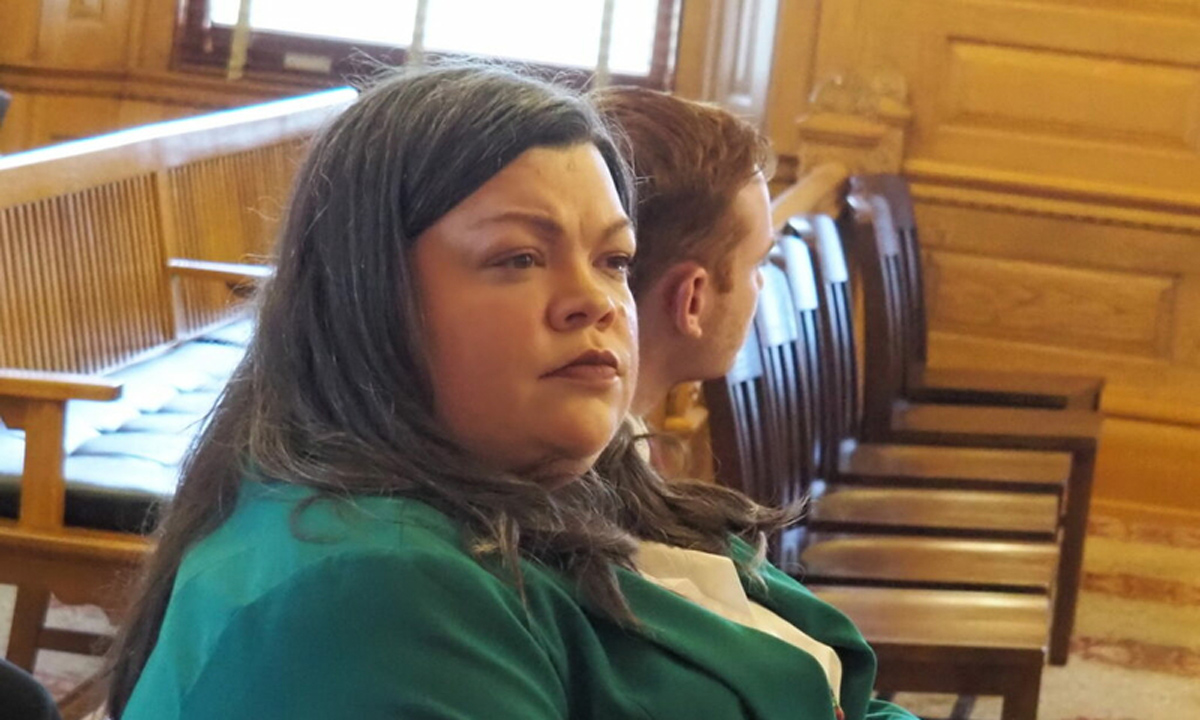 Support The 74's year-end campaign. Make a tax-exempt donation now.
TOPEKA — Tabatha Rosproy grew up in a rural Kansas community, with parents who struggled with having children at an early age and a sister who had behavioral problems. As she grew up, she watched her sister receive punishment both at school and home for conduct issues.
"There just weren't a lot of chances to do what needed to be done for my sister," Rosproy said.
Rosproy, who works in early education and was named 2020 National Teacher of the Year, said she used to feel guilt over the differences in her and her sister's lives, especially in later years, when her sister struggled with bad relationships and addiction.
"Why did I deserve to escape this situation?" Rosproy said. "What about me was different that I got out of this? And what I realized quickly was that it was not my fault, but it was the fault of these holes in our systems, not only in our schools but in the services we provide for families."
Rosproy was one of several early education officials and lawmakers who gathered Tuesday for one of the state's first early childhood task force meetings, ready to advocate for improving child care from birth to kindergarten statewide.
Gov. Laura Kelly created the Kansas Early Childhood Transition Task Force via an executive order in January, shortly after taking office for her second term.
Kansas currently spreads early childhood programs across three state agencies, with the Kansas Department of Education, the Department of Health and Environment, and the Kansas Department for Children and Families all housing different resources.
Critics have said this split system leads to children and programs falling through the cracks. A January 2023 Bipartisan Policy Center analysis ranked Kansas 49th in the station in terms of childhood system coordination and efficiency.
"Kansas currently utilizes an inadequately-coordinated system of governance to deliver early childhood services — resulting in inefficiencies, redundancies and structural barriers for families, communities and businesses that obstruct access to state-level support," Kelly said in the January executive order.
The task force will deliver recommendations in early 2024 on how to create a new state agency focused solely on supporting the state's children, with the end goal of creating a new cabinet agency that covers all early childhood needs.
Rosproy said the focus needed to remain on building better resources for children and creating long-lasting change.
"We cannot do this work alone, can't be done in just the classroom," Rosproy said. "Our communities are places that are going to build our kids up for generations to come."
Early education officials from other states attended the meeting to provide advice on consolidation. Pam Thomas, assistant commissioner with the Missouri Office of Childhood, said the Missouri model led to greater attention and accountability.
"Early childhood was this little branch over here in the middle of nowhere that leadership didn't really understand and know," Thomas said. "They got to do their own thing, nobody really held them accountable for what they were doing because they were just kind of over here."
Kansas Reflector is part of States Newsroom, a network of news bureaus supported by grants and a coalition of donors as a 501c(3) public charity. Kansas Reflector maintains editorial independence. Contact Editor Sherman Smith for questions: info@kansasreflector.com. Follow Kansas Reflector on Facebook and Twitter.
Support The 74's year-end campaign. Make a tax-exempt donation now.