Jeffries: What School Choice Means for Democrats in the Age of Trump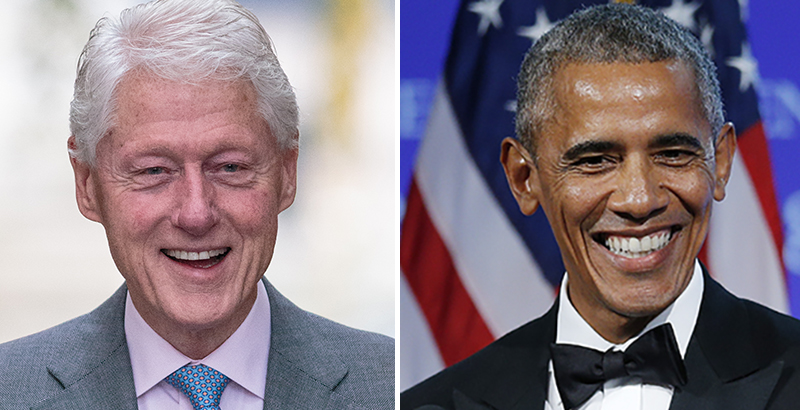 This is National School Choice Week, wherein education reform advocates aim to raise public awareness and support for many different K-12 school options. But "school choice" means different things to different people — so it's also an opportunity to examine what this broad term means in the context of the past year in politics, especially if you're a Democrat.
With President Donald Trump and U.S. Secretary of Education Betsy DeVos driving the public dialogue toward their far-right, for-profit privatization agenda, an alien from another planet could be forgiven for landing here and assuming that "school choice" is the priority of only the Republican Party — or that Democrats are in retreat when it comes to expanding options for improved public education for all students.
That would be a nearsighted and incorrect view. As distinct from for-profit private schools with a flimsy track record of success, it was national progressive leaders from labor and civil rights who laid the foundation for public charter schools. These equity-focused leaders include Al Shanker, former president of the American Federation of Teachers; the past two Democratic presidents, Bill Clinton and Barack Obama; the late liberal icon Minnesota Sen. Paul Wellstone; and former Vermont governor and head of the Democratic National Committee Howard Dean. Minnesota Democratic state Sen. Ember Reichgott Junge authored the nation's first charter school law, and big-city mayors like Cory Booker, Antonio Villaraigosa, Adrian Fenty, Mitch Landrieu, and the late Tom Menino succeeded in creating some of the most vibrant and high-performing charter sectors in the country.
Today, Democrats continue to lead the way forward in advancing public charters with accountability. This past legislative session alone, Colorado Gov. John Hickenlooper and Speaker of the House Crisanta Duran in the Colorado General Assembly won the fight for charter school funding equity; in Connecticut, state Senate Majority Leader Bob Duff reversed Republican attempts to cut charter funding; in Washington, D.C., Mayor Muriel Bowser and the City Council passed the largest charter funding increase in a decade. And despite multimillion-dollar attacks by elements focused on maintaining the status quo, Democratic charter supporters won intense school board races in Los Angeles and Denver. In New Jersey, state Senate President Steve Sweeney won re-election despite the odd alliance between anti-charter school forces and conservatives in favor of his opponent, an avowed Trump supporter.
The proof for why Democrats should continue to lead the way is in data that show it's what parents want. Public charter school enrollment is highest in Democratic strongholds. Democratic mayors preside over seven of the eight cities in districts with the highest percentage of students attending public charter schools and in nine of the top 10 cities with districts having the largest number of public charter school students. Democrats also make up about two-thirds of those members of Congress representing all or part of the 14 school districts with the largest percentage of students enrolled in public charter schools, and 82 percent of those members of Congress represent the 10 school districts with the largest number of students enrolled in public charter schools.
Meanwhile, red states like Alabama, Kansas, Kentucky, Mississippi, Montana, Nebraska, North Dakota, and Wyoming are disproportionately represented among those that have 1 percent or fewer of their students in public charter schools. In many ways, what is most remarkable about the politics of charters isn't that so few Democrats support them, but the converse — that despite having no organized resistance to charters within their party, so many Republicans have failed to advance them in the states they control.
The progressive case for public charter schools with accountability is truly about equalizing education opportunities and giving every child — regardless of race or ZIP code or immigration status — access to a high-quality public education. Serving traditionally underserved students is a fundamental part of the mission of many public charters, and by law all public charter schools must have a fair and open admissions process, conducting outreach and recruitment to all segments of the communities they serve. The positive impact is clear — independent researchers at Stanford University found that across public charter schools in urban regions, black students in poverty receive the equivalent of 59 days of additional learning in math and 44 days of additional learning in reading compared with their peers with similar demographics in traditional public schools.
Despite the history of Democratic leadership in advancing improved access to high-quality education, in too many communities Democratic charter supporters face uphill political battles with too few resources against a heavily entrenched anti-charter opposition. Progressive public charter advocates must collaborate more effectively and strategically to protect the progress we've made and, more important, build upon it.
We progressives have a long, proud legacy of fighting for equal educational opportunities for all children, and empowering low-income families with the option to choose the best public school for their individual child has been an essential element of that legacy for decades. Because of what pro-charter progressives started, public charter schools today are providing students with a high-quality public school option previously unavailable to them. Parents need more, not fewer, of those kinds of choices.
Shavar Jeffries is the president of Democrats for Education Reform.
Get stories like these delivered straight to your inbox. Sign up for The 74 Newsletter