Jeb Bush: Students Need Robust CTE Pathways to Fill America's Skills Gap. Here Are 3 Things States Must Do to Make This Happen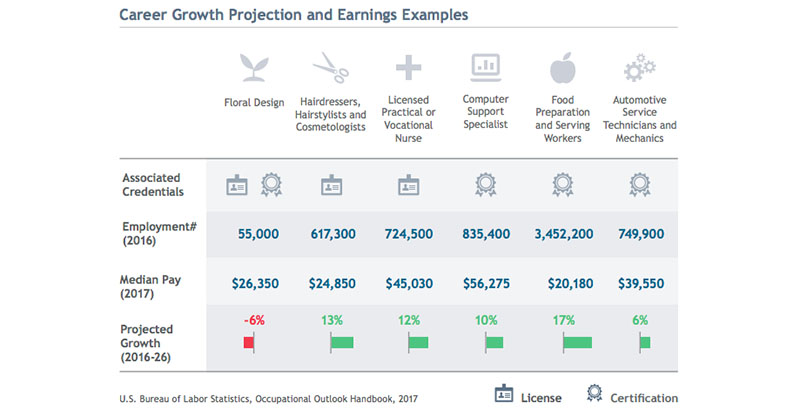 Across the nation, state leaders are giving renewed attention to career and technical education. In fact, no fewer than 35 governors prioritized the topic in their state-of-the-state addresses last year.
That's a remarkable turnaround. And one that's needed, because for more than a decade, the skills gap in the American economy has been growing in an alarming way — along with the sheer number of unfilled jobs requiring specific knowledge, skills and credentials.
Consider that the demand for workers in health care exceeds supply by more than 1 million job openings. Across all high-skill occupations, there are 25 percent more job openings than available workers. This puts state and local economies at serious risk.
Our education systems have a critical role — and an outstanding opportunity — to solve this problem.
Career and technical education (CTE), when done right, can transform communities and the many businesses in them. Further, high-quality CTE can transform the lives of students by teaching in-demand skills, facilitating seamless transitions to postsecondary programs and empowering them to enter the workforce as middle- and high-wage earners.
But high-quality offerings are key, and ensuring them requires three critical steps.
First, states must have robust data on their CTE programs, including program demand, enrollments, job placements and student outcomes. Many states have no idea what they have or don't have related to CTE. Improvement can't happen without real-time information.
Second, state CTE programs must be aligned with actual job openings, current industry demands and business growth in the region. Credentials Matter, a first-of-its kind analysis by ExcelinEd, has shown that while some states are moderately successful in aligning job credentials earned by students with real-world employer demand, no state is highly aligned with its current workforce needs. In fact, most states — again, where data was available — are only moderately aligned at best.
Third, quality matters. A lot. CTE is not a jobs program. It is a sequence of rigorous education and training that can help provide a lifetime of economic mobility for families and build long-term prosperity for states, regions and cities. States must set the bar higher for CTE programs than simply entry to low-wage, low-skill jobs.
Today, thousands of high-wage jobs are open and unfilled in growing industries exploding with opportunity: cybersecurity, advanced manufacturing, computer science, engineering, robotics and health sciences, to name just a few. The MIT Task Force on the Work of the Future says, "We see no shortage of good careers for highly educated workers. And we see no shortage of jobs for less educated workers. But we do find a paucity of good careers for workers without significant postsecondary training."
Talent must never be the factor that holds our economy back. America's students need access to programs in high school and beyond that will lead them to these jobs, and states are best positioned to lead the way.
Consider how these states are innovating: Indiana uses real-time wage and job demand data to strategically target funding for courses, ensuring they are high-quality and high-value and lead to careers in growing industries. Colorado's High School Innovative Learning Pilot Program allows schools to design work-based learning opportunities so students can successfully transition to college or career. Ohio's TechCred Program invests in businesses to help their current workforce get the training they need to succeed in the future. Rhode Island's interagency initiative PrepareRI brings education, business and government leaders together to improve education-to-career pathways. Tennessee completed a multiyear, multiphase overhaul of its CTE programs that eliminated dead-end pathways and updated programs to meet current industry needs. And Texas rewards districts for ensuring that students enroll in college, earn an industry-recognized credential or enlist in the military.
Education dollars in every community across the nation are high-value resources that are far too important to keep spending on low-value outcomes.
State leaders have the capability — and responsibility — to reimagine career and technical K-12 and postsecondary education and give students robust pathways to fill America's skills gap. Students will thrive, businesses will thrive, and our state and local economies will strengthen and grow. Meanwhile, states that continue to invest in low-wage, low-skill pathways, even if they are in high demand, will be left behind, along with a generation of families.
With sound policy, every child can have a future to get excited about, with the ability to earn a good wage and an educational pathway to get there.
It's one of the smartest ways America can invest in its future.
Former Florida governor Jeb Bush is the founder and chair of ExcelinEd (www.ExcelinEd.org). 
Support The 74's year-end campaign. Make a tax-exempt donation now.