It's Hilarious When No One on 'The Bachelor' Can Find Indiana on a Map. But 75% of Students? Not So Much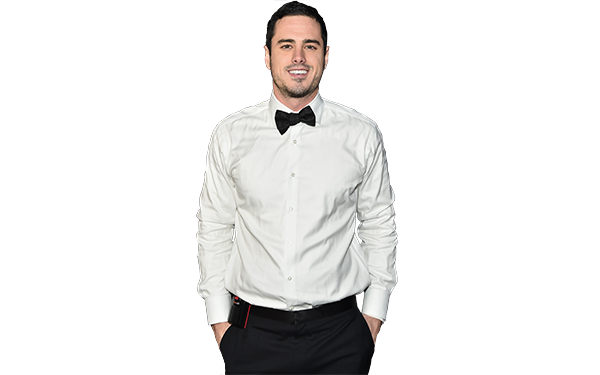 The 20th season of The Bachelor is in full swing, and episode two brought us the the first group date of the season. Ten of the contestants went back to high school at Bachelor High for a friendly "academic" competition in an attempt to win over Bachelor Ben Higgins' heart.
"Science class" saw the women setting off homemade volcanoes, while "lunch class" involved bobbing for apples.
But it was the "geography class" segment that saw the women struggle — and had those of us who actually care about American education squirming in our seats. When asked to place Indiana (Higgins' home state, for those who don't watch) on a map, none of the girls could do it.
A few came close enough…if Pennsylvania is considered close to Indiana. A few had absolutely no idea what they were doing, placing Indiana where Oregon should be.
That's roughly 2,000 miles away — that kind of blunder that's humorous, even entertaining. And disturbing.
While it would be easy to laugh at these women, the
Bachelor contestants' abject failure actually highlights a larger geographic problem in America's classrooms. According to the Nation's Report Card in 2014,
only 27% of 8th-graders scored
at or above proficient on the geography portion of the NAEP test. Sample questions on the test included (along with a map):
Look at pages 50 – 51 of the atlas. Which of the following major metropolitan areas is located at 45° N latitude?
A. New York City
B. Minneapolis/St. Paul
C. Chicago
D. Milwaukee
Even worse: The country's high school stats. In 2010,
only 20% of 12th-graders
scored at or above proficient on the NAEP geography test.
---
None of the ladies on this Bachelor date know where Indiana is. I shouldn't throw stones about geography, but…

— Elise Foley (@elisefoley) January 12, 2016
---
Maybe these women shouldn't be mocked at for their lack of knowledge. After all, the current Bachelor contestants' ages range from 22-30, and a 2006 Geographic Literacy study conducted by National Geographic found that only 43% of young adults (18-24) were able to properly identify Ohio on a map.
Ironically, the same study found that when Ohio was not properly located, respondents most often mistook the region for, yep you guessed it, Indiana.
Hey, at least it's closer than Oregon.
Get stories like these delivered straight to your inbox. Sign up for The 74 Newsletter