It All Starts With the Right Seed: Washington Teacher's Giant Pumpkin Takes National Prize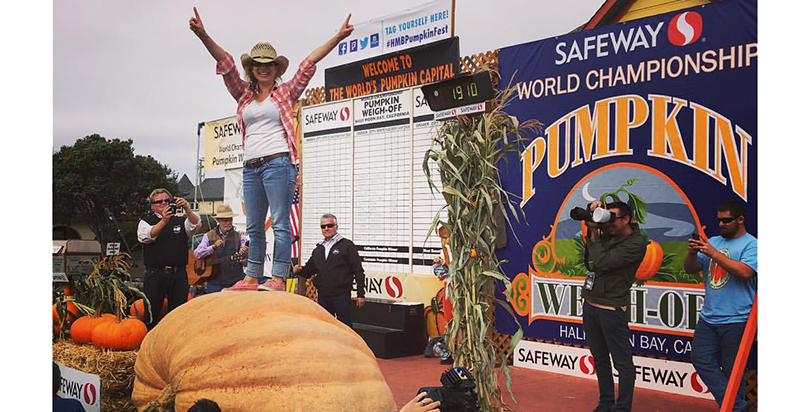 This article is one in a series at The 74 that profiles the heroes, victories, success stories and random acts of kindness to be found at schools all across America. Read more of our recent inspiring profiles at The74million.org/series/inspiring.
The 43rd Annual
Safeway World Championship Pumpkin Weigh-Off
has been called the "Super Bowl" of pumpkin-weighing contests, and this year's winner is an elementary school teacher who has known since childhood that pumpkins were her calling.
When Cindy Tobeck isn't teaching her third-graders at Washington's East Olympia Elementary School — her alma mater — she's tending to her backyard pumpkin patch, spending up to two hours a day with the gigantic gourds. Her hard work paid off big time October 10 when her 1,910-pound squash won the world championship in Half Moon Bay, Calif.
---
---
At $6 a pound, first prize came with bragging rights — and $11,460. There was a $30,000 "mega-prize" at stake for anyone who managed to break the world record set in 2014 by a 2,323-pound pumpkin grown in Switzerland.
The process for growing Tobeck's great Northwest pumpkin began in April, when she planted what
she told KCBS were "seeds with good potential."
By June, the pumpkin was only the size of her thumb, but it continued growing throughout the summer, sometimes at an enormous rate.
"This particular seed of mine was always steady," Tobeck told
The Seattle Times
. "In August, it just wasn't slowing down … It grew 40 pounds a day for a stretch there."
---
---
Ahead of the contest, she named the eventual winner "Orange Crush," an apt moniker that reflected her hopes for the competition as well as the success of her patch this season.
"I'm going to crush it," Tobeck told
KCBS
. "I just did everything right this year. There wasn't a weed in my patch."
Winning a championship pumpkin contest is not the only dream Tobeck has achieved. When she was a child, imagining herself one day growing pumpkins, Tobeck attended the elementary school where she teaches today. On her
teacher page
, she says it was always her wish to return and teach at her beloved East Olympia school.
---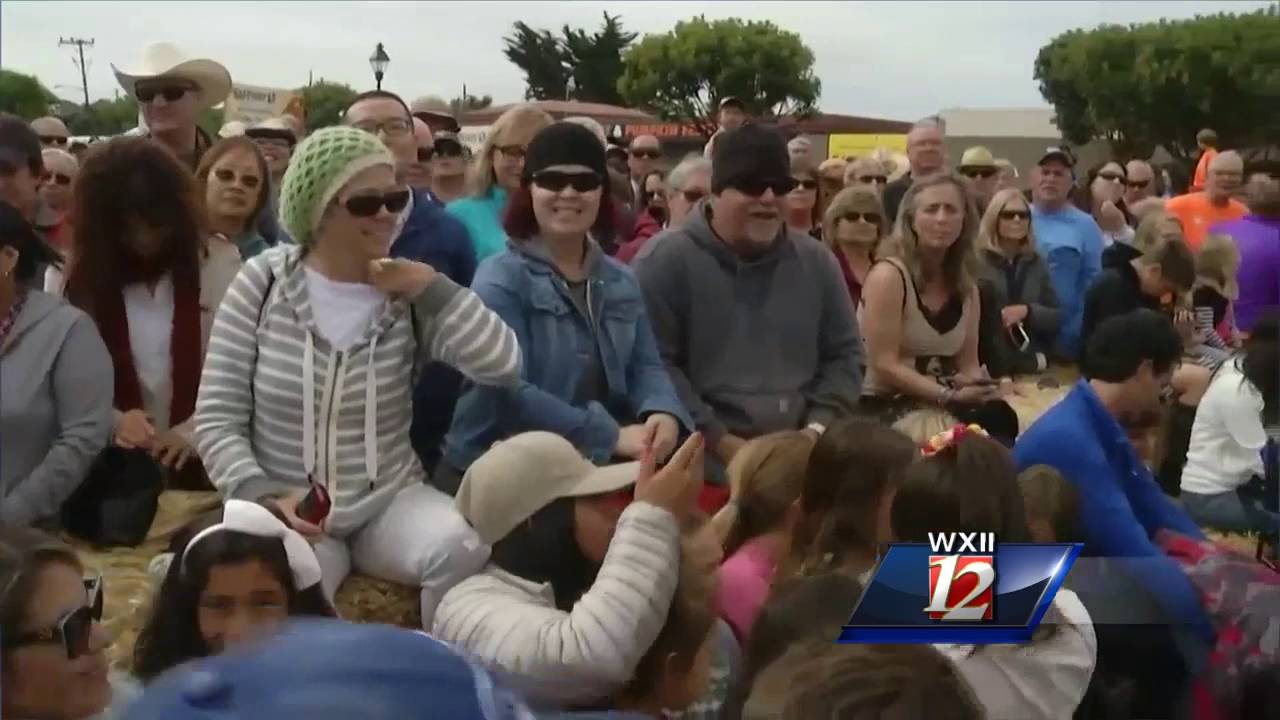 ---
In 2002, she earned a master's degree in science education from the University of Washington. It's no doubt that her advanced education helps her succeed in the classroom as well as in the garden.
Tobeck sold her winning pumpkin to a Las Vegas casino, where it will be on display to guests and tourists. She plans to harvest the genetic material from the giant gourd, which she'll donate to giant-pumpkin-growing clubs and use to plant next year's entry. In the meantime, she'll take the lessons of her award-winning pumpkin patch to the classroom.
"Every once in a while, the kids want to grow a big pumpkin with me," she told
The Seattle Times
. "With the right seed, you can grow the right pumpkin."
---
It's official . This teacher taught us a thing or 2 . Namely this year's weigh off champion!! pic.twitter.com/IzsnAfOfqf

— HMB Pumpkin Festival (@HMBPumpkinFest) October 10, 2016
Get stories like these delivered straight to your inbox. Sign up for The 74 Newsletter