Is Florida's $419 Million School Budget Doomed? Gov. Rick Scott May Veto Rushed End-of-Session Bill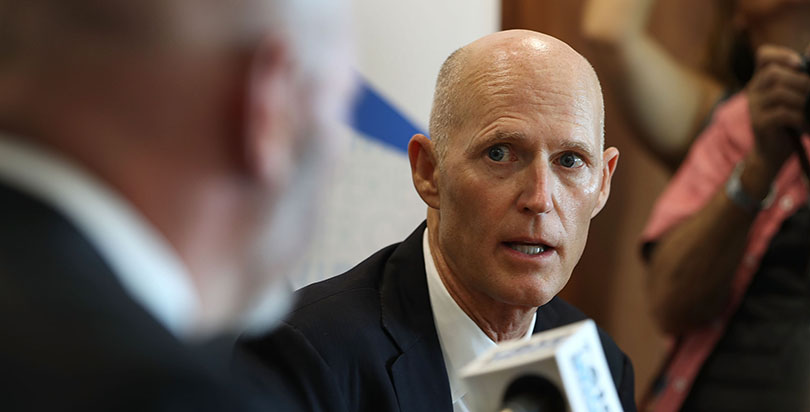 Florida Gov. Rick Scott
is considering
vetoing the state's new proposed $82 billion budget — including a $419 million public school spending plan that even legislators admit was thrown together at the last minute.
The school budget, which would increase funding to charter schools and expand a program that awards bonuses to teachers based largely on standardized test scores, was pieced together behind closed doors and passed through the legislature in a process that many criticized for a lack of transparency — the bill was made public only a few days before the vote. The Senate passed the measure by a narrow 20–18 margin, but it received greater support in the House, passing 73–36, according to the Miami Herald.
"HB 7069 was cooked up behind closed doors to tie popular changes like more recess and minor relief on testing to reducing local school district authority, yet another sketchy teacher bonus scheme, and more financial breaks for charter schools," Joanne McCall, president of the Florida Education Association, said in a statement. "Where's the government transparency that the leadership promised this session? Floridians expect a fair process, not backroom deal-making."
But charter school advocates, including House Speaker Richard Corcoran, said the legislation is a win for school choice.
"It's the greatest pro-parent, pro-student, pro-teacher education bill ever to come out of the state of Florida," Corcoran told the Herald/Times. "Donald Trump has said that choice in education is a No. 1 priority. There isn't a better choice bill in America right now than that one right there."
Get stories like these delivered straight to your inbox. Sign up for The 74 Newsletter