Iowa's State Universities Not Shying Away From AI Technology in Classrooms
Iowa's public universities say they will incorporate technology like ChatGPT into classrooms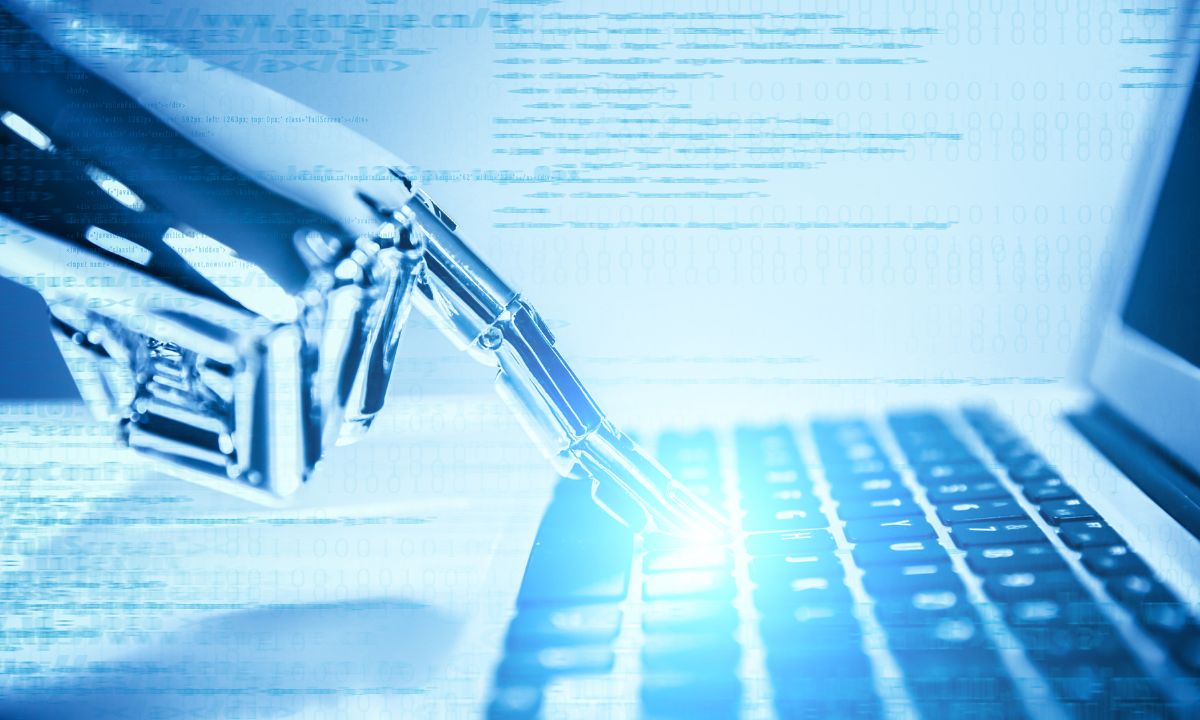 Get stories like these delivered straight to your inbox. Sign up for The 74 Newsletter
While educators around the country are wrestling with ethical concerns posed by new artificial intelligence chatbots, Iowa's public universities are looking to use the advancements in the classroom.
ChatGPT is a natural language processing artificial intelligence (AI) technology tool, developed by OpenAI, that generates human-like conversations. The program other bots are currently expanding, although their software is not yet perfect. They do, however, offer unique experiences to students, Iowa educators say.
AI has been around for decades, but the recent developments of more advanced AI have created new questions for higher education.
Carl Follmer, University of Iowa instructor and interim director of the Frank Business Communications Center, has been aware of ChatGPT and its potential impacts on the Tippie College of Business since November 2022. After learning about the software for months, he said it is being integrated into classrooms this spring.
"My overall interpretation of ChatGPT and AI chatbots is that they seem helpful in terms of generating text, but they're lousy in terms of writing for humans," he said. "We're going to be teaching our students how to harness ChatGPT as a tool to create raw language and then adapt it, optimize it, and infuse it with content that humans need to get the meaning out of it."
He said the best way to use this emerging artificial intelligence is to get the bare bones of business communications from the site and then edit the text. The only way to use ChatGPT successfully is to optimize its potential, Follmer said.
Iowa State University is also embracing the new technology while remaining wary of its shortfalls. Associate Provost Ann Marie VanDerZanden said it's important at an institution of science and technology to help students learn about artificial intelligence and how to use it responsibly in whatever form it comes in.
"We're really diving in to understand what are the benefits of (AI) from a developmental writing standpoint and what are the limitations," VanDerZanden said. "It's something that will continue to grow and faculty have started to think about how they can leverage tools like this to help their students learn and expand in their disciplinary content."
Concerns about academic integrity
The University of Northern Iowa's Dean's Council met on Feb. 20 to discuss chatbots and the growth of AI. Pete Moris, the university's director of university relations, said the dialogue about new opportunities for ChatGPT is present on campus,
"We are continuing to find ways to embrace this type of technology at UNI, while maintaining our high standards of academic integrity," he said in an email.
VanDerZanden said AI chatbots are on her university's radar regarding academic integrity. Earlier this year, ISU had a task force draft statements to put in syllabi regarding where ChatGPT and other generators can and cannot be used in the classroom space.
While there are some concerns, she said there is also space for students to learn while the AI is still getting better.
"Cheating has been around forever," she said. "It isn't a result of this tool becoming widely available … The other part, I think, that's important to consider is the tool is only at a certain level of effectiveness. It may generate content, but there's no guarantee that content is correct. And that's really the space within higher ed where we can do the work and help our students understand it's a tool that isn't perfect."
While faculty members continue to learn new ways to use the technology at ISU, VanDerZanden said some of the responsibility falls on the students to ask questions about AI and to be honest.
"From the student standpoint, you don't know how the program will be implemented in any given class," she said. "There's some responsibility on the student to make sure they are clear on the uses and to ask those clarifying questions if they're uncertain."
VanDerZanden said ISU is focused on showing students the opportunities and the drawbacks of the technology while ensuring academic integrity is upheld.
UNI is also working to clarify rules regarding ChatGPT and chatbots.
"There has been a working group composed of members of our Information Technology team and members of our faculty working to develop language and guidance for our campus community relative to these topics," Moris said. "… This is an evolving topic and we hope to have more information to share in the near future regarding AI and ChatGPT at UNI."
UI also has some concerns about dishonesty in course work and has generated a guide for teaching with artificial intelligence tools. Follmer said it is a concern for him and his colleagues, but academic dishonesty is broader than some may understand.
"Cheaters are going to cheat, that's the realist aspect," he said. "And we'll never be able to stop it completely unless we get everyone in a room with no screens to test them using pens and paper. Even if ChatGPT goes behind a paywall, there will be others like it. They may not be as good as that particular program, but maybe students are okay with that. But, as with all forms of cheating, we just don't want to make it too easy."
AI-generated work is recognizable
UI Professor Patrick Fan, the Henry B. Tippie Excellence Chair in Business Analytics, is an expert in AI. He said it's somewhat easy to know what AI-generated work looks like.
"I think the cognitive capabilities of the model (ChatGPT) are super, super powerful, but a lot of the time you can distinguish between the outputs produced by the AI versus a human being," he said. "… There are some tools out there, like ChatZero, that instructors can use to check if what is submitted was done by robots or by a person. It may not detect all of them, but it shows most of them. As you have more experience with it, you will notice patterns and once you are trained on that you can distinguish it more easily."
ChatZero is a tool developed by a Princeton University student and OpenAI to detect AI-written texts. According to TechCrunch, Turnitin is also looking to create AI-checking software. Turnitin is a online tool used by many education systems to detect plagiarism.
Potential positives of advancing AI in the classroom
An unintended and positive consequence of the system, Follmer said, is for professors to come up with more creative assignments and develop stronger rubrics. He said faculty members need to be nimble and curious as they deal with the repercussions of technological advancements like this.
"At Tippie, we're teaching with the future in mind, so, we're going to need to have really specific prompts and rubrics that emphasize other things than just structure," he said. "Elements like tone and audience analysis are needed. I don't know if that's going to last forever, but that buys us enough time to be able to figure out how to adapt to the next change. Something as simple as writing a five-paragraph essay about the ethics of euthanasia? That's pretty much dead."
Fan said the focus now, for him and other faculty members who are introducing these technologies to their students, is to remain curious and find ways to showcase these new opportunities while being cautious.
"We have to be open minded and we have to be more receptive to this technology," Fan said. "But we also need to be cautious about potential bias, hatred, or risk produced in (AI-generated) content. We need to do the due diligence to know the limitations and criticize the tools as they are improving. Knowing what they're capable of will make them a positive classroom assistant."
Iowa Capital Dispatch is part of States Newsroom, a network of news bureaus supported by grants and a coalition of donors as a 501c(3) public charity. Iowa Capital Dispatch maintains editorial independence. Contact Editor Kathie Obradovich for questions: info@iowacapitaldispatch.com. Follow Iowa Capital Dispatch on Facebook and Twitter.
Get stories like these delivered straight to your inbox. Sign up for The 74 Newsletter