Inside the Supreme Court: Are Justices Ready to Side With Church in Case About Playground & State Funding?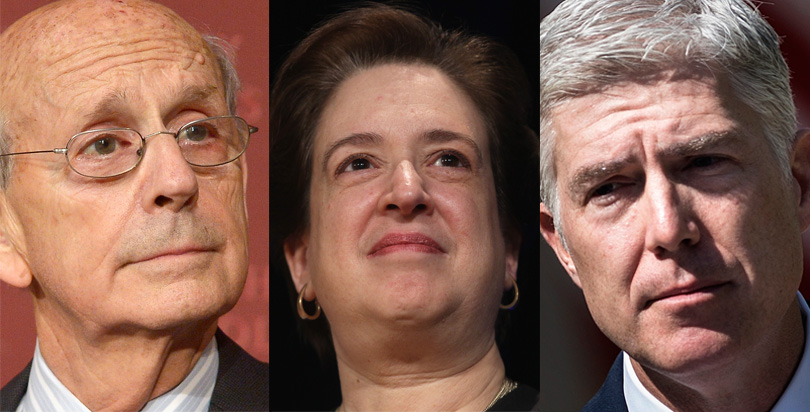 A majority of Supreme Court justices Wednesday seemed skeptical of Missouri's reasoning for excluding a church-affiliated preschool from a playground resurfacing program.
The case,
Trinity Lutheran Church v. Comer
, arose after Missouri officials rejected the preschool's application to a state program that funds playground resurfacing using recycled tires. Officials cited a clause in the state constitution barring funding of religious institutions; the church said it was being illegally excluded from an otherwise neutral public benefit because it was religious. (Read my
full breakdown of the case
.)
Justice Neil Gorsuch, in his first week on the bench, spoke only briefly, near the end of arguments.
The justices focused particularly on the fact that the program promotes health and safety, a broadly acceptable reason for states to fund religious institutions, they suggested, which doesn't advance a religious purpose.
---
74 Explains the Trinity Lutheran Case: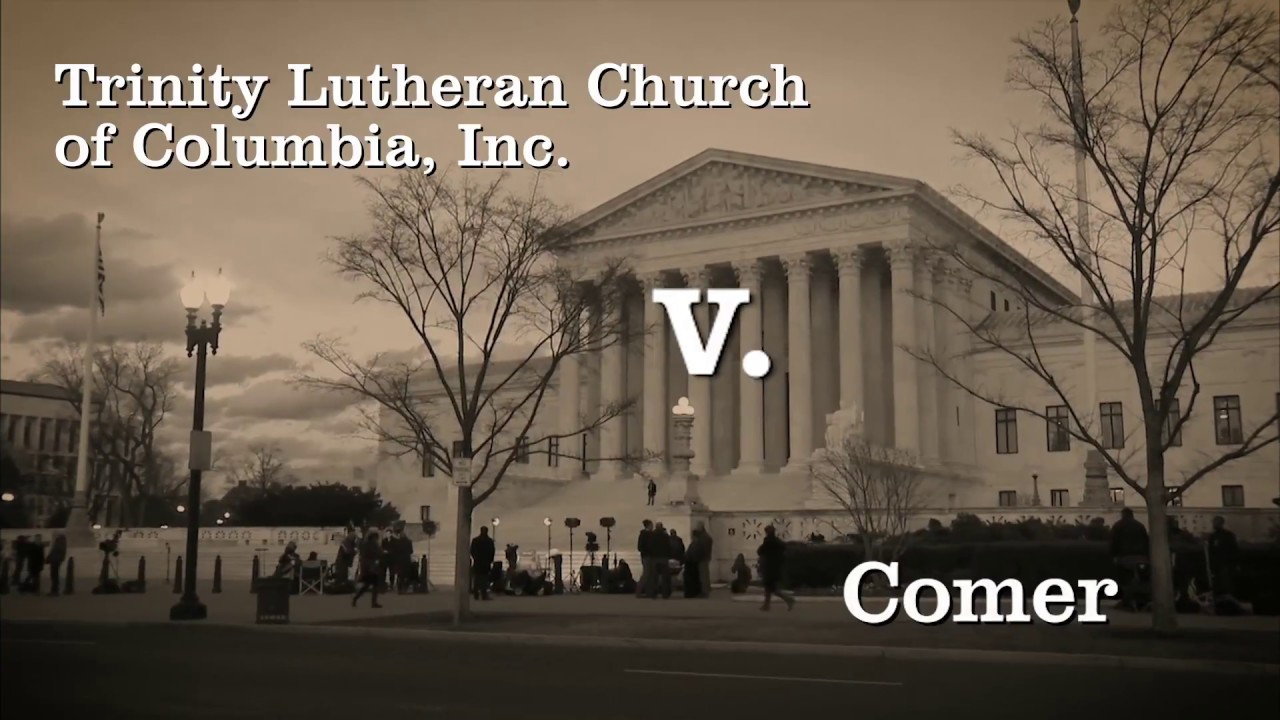 ---
Outside the court, the Alliance Defending Freedom, which represented Trinity Lutheran, and Concerned Women for America demonstrated next to a handful of children playing on a small slide beside a stack of tires. The were surrounded by gold balloons that spelled "fair play."
Justice Stephen Breyer repeatedly returned to the idea that it would be ridiculous — and likely unconstitutional — for a state to deny a church otherwise universally available police or fire protection or health programs like vaccines.
"How does [the Constitution] permit Missouri to deny money to the [church] for helping children not fall in the playground, cut their knees, get tetanus, break a leg, et cetera? What's the difference?" he asked.
Justices were particularly skeptical of arguments made by former Missouri solicitor general James Layton that the playground resurfacing program is different than a broader public safety program because it's selective, requiring the state to pick winners and losers, rather than universally available.
Justice Gorsuch rejected the idea that a line between universal and selective programs would clear up the issue.
"One could seem to play with that line forever," he said.
Justice Elena Kagan asked tough questions of both attorneys but seemed sympathetic to the preschool's position: "It seems to me … this is a clear burden on a constitutional right," she said of Missouri's denial of Trinity Lutheran's application.
Similar provisions to the one at issue in Missouri's constitution, often called Blaine amendments, exist in nearly 40 state constitutions and have been the source of challenges to state voucher and education savings account programs. The issue of private school choice was not raised during arguments Wednesday, though several education groups raised the issue in briefs filed with the court.
Kagan endorsed those state provisions, however, arguing that because the conflicting concerns of discrimination and illegal state support of a church are fraught and difficult issues, there is "something attractive" about states having the right to decide for themselves.
'No one's taking the playground away from you'
Justice Sonia Sotomayor was perhaps the sharpest in her questioning of David Cortman, the attorney representing the church, arguing that Trinity Lutheran seems "to be confusing money with religious practice."
The church had argued that the state's refusal to award it a grant blocked parishioners' free exercise of religion.
Trinity Lutheran isn't going to close its doors without the state grant money, Sotomayor said, and "no one is taking the playground away from you."
Only Sotomayor and Justice Ruth Bader Ginsburg, who cited the landmark 1947 Everson ruling that the U.S. Constitution's ban on federal aid to religion applies to states as well, seemed to side entirely with Missouri.
The justices also mentioned, but largely downplayed, the issue of whether the dispute had become moot after Republican Gov. Eric Greitens announced last week that religious nonprofits would be eligible for some state grants, including the playground resurfacing one at issue in this case.
Attorneys for both sides said it isn't — both because Greitens or any future governor is free to change the policy and because any Missouri taxpayer can bring a lawsuit challenging Greitens's decision.
A decision will come sometime before the court adjourns for this term in late June.
Support The 74's year-end campaign. Make a tax-exempt donation now.