Innovations That Reinvent the Role of Teacher — and Boost Job Satisfaction
Brownie & Candee: Education leaders and policymakers must use all the tools at their disposal to bring more joy back to teaching and learning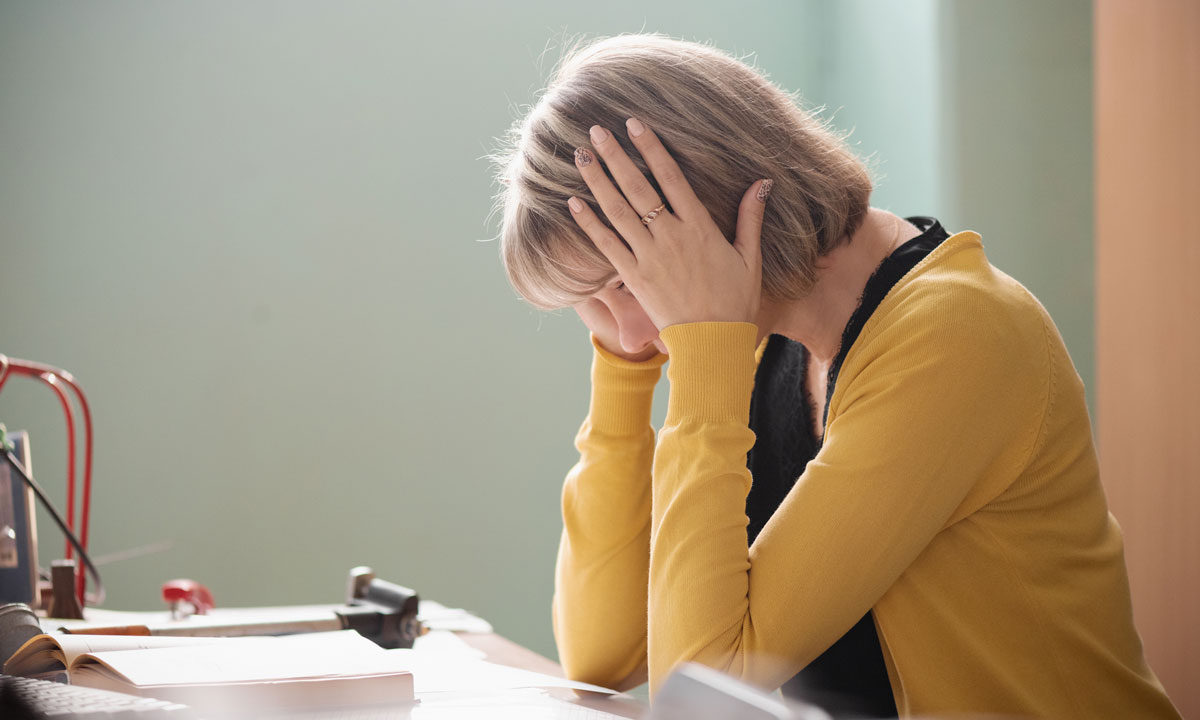 Get stories like these delivered straight to your inbox. Sign up for The 74 Newsletter
America's schools have a customer satisfaction problem. Research shows that most young people are unhappy with their experiences in school, and the same is true for teachers.
If school leaders are to have any success in tackling the challenges coming out of the pandemic, including staffing shortages, learning gaps and students' emotional well-being, they must first address the satisfaction problem. Given the well-documented impact of a teacher's attitude on student happiness, rethinking the value proposition of the profession to bring more flexibility, sustainability and joy to the role might be a good place to start.
The job of the teacher hasn't substantially changed in decades, despite significant shifts in the world in general and the world of work in particular. The vast majority of educators earn an undergraduate degree in teaching, pass a licensure exam and teach one grade or subject in a classroom for the entire school day. Those who want to work with students but crave flexible schedules, subject or grade-level variety, or simply an opportunity to branch out have few options. Too often, career advancement means leaving the classroom for administrative positions. Meanwhile, people who desire to work in schools but lack the necessary credentials can't find a way in.
It doesn't have to be this way.
Numerous factors shape how educators are recruited, trained, deployed and retained as part of a modern teaching workforce. But current policies should serve as the floor, not the ceiling, of what is possible. As highlighted in TNTP's report Addressing Teacher Shortages: Practical Ideas for the Pandemic and Beyond, while there are short-term strategies, the deeper work is ahead — enhancing the value proposition for teachers, developing and expanding professional pathways, and reimagining the educator's role.
Policy shifts like the one in Shelby County, Tennessee, that allows substitute teachers without a bachelor's degree, might create a new stream of educator candidates. In Phoenix, the Parent Educator academy has trained 339 parents, and a similar partnership with the Rosebud Sioux Tribe in South Dakota is preparing caregivers to serve as a child's first teacher and providing a clear path into the profession, from paraprofessional — which often does not require a four-year college degree — to teacher. TNTP works with districts across the country to help create programs that offer parents and community members a way into the classroom, as paraprofessionals or licensed teachers. Going further, school systems should create and staff permanent positions with embedded training for substitute teachers or paraprofessionals who are willing and ready to prepare for educator roles.
It's also critical to consider all available tools, including new and emerging technologies with the potential to create greater flexibility for teachers, students and parents while improving effectiveness. To be clear, innovations were taking place in pockets before the pandemic: for instance, Purdue Polytechnic High School in Indianapolis has been using adjustable schedules and individualized learning pathways since it opened its doors in 2017, and, through a strong partnership with Purdue University, has offered customized experiences that lead to internships. However, during the pandemic, schools engaged in a widespread experiment in using technology to deliver and receive learning. It was born of necessity, and it certainly wasn't always successful, but there are lessons from that time worth exploring.
A Human-Centered Vision for Quality Virtual Learning, a report commissioned by Edmentum, examined how virtual technology can expand access to high-quality teachers and learning specialists, while enabling staffing innovations like team teaching and non-teaching classroom support roles. In these models, teachers have adjustable schedules, more opportunities for support and training, and greater clarity around their jobs.
Building on what they learned during the pandemic, districts like Gadsden, New Mexico, leverage virtual teachers for hard-to-staff courses, while Friendship Charter Schools in Washington, D.C., is offering hard-to-staff and low-demand courses, such as Russian language, online. This enables the school to tap into a larger talent pool, including educators who can't afford, or prefer not, to live in the D.C. area.
Too often, society talks about teaching as a calling. While it is said with reverence, that way of thinking ignores the reality of the post-pandemic economy and education landscape. It also hides the simple fact that teachers want what most other professionals seek in their careers: respect, better pay and more flexibility. And with unemployment rates at their lowest levels in 54 years and employers continuing to hire, teachers who are not satisfied will continue to have options outside the classroom.
The success of the country's public education system depends on the satisfaction of educators and the students they teach. It's incumbent on education leaders and policymakers to get creative and use all the tools at their disposal to address the customer-satisfaction challenge of bringing more joy back to teaching and learning.
Get stories like these delivered straight to your inbox. Sign up for The 74 Newsletter