Indiana Launches Grant Program for Special Education Students
The Indiana Education Scholarship Account provides tax-free grants for special ed expenses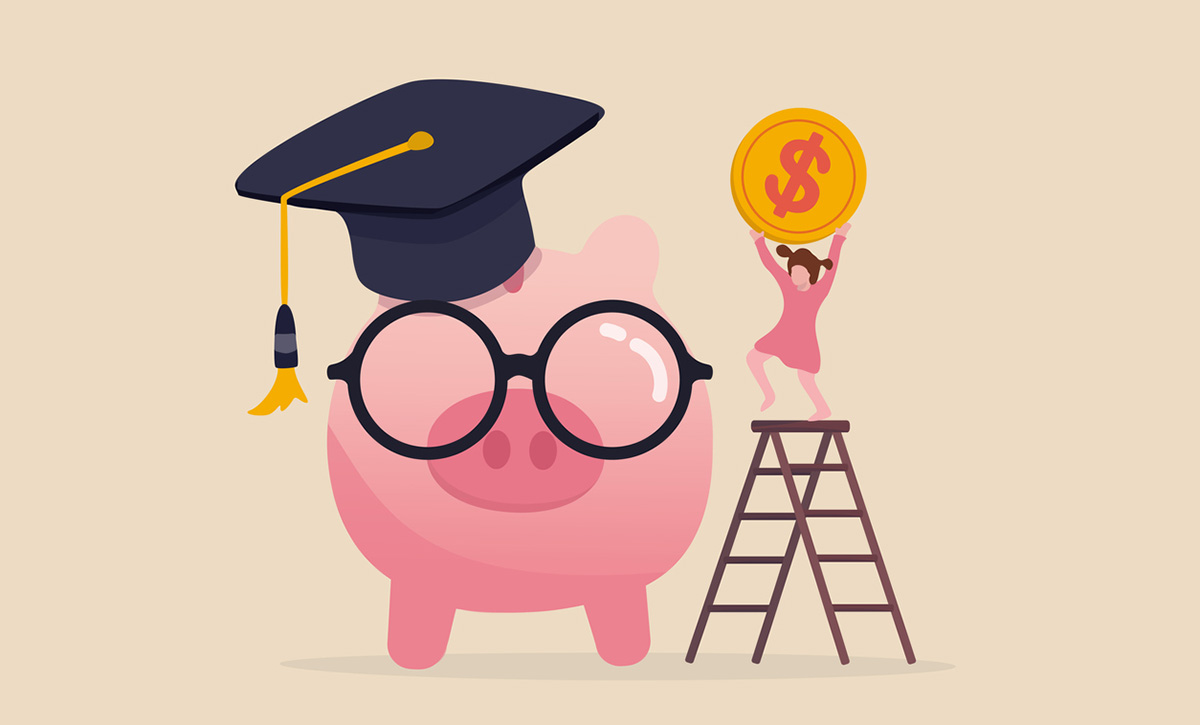 Support The 74's year-end campaign. Make a tax-exempt donation now.
A new scholarship program for Indiana students who require special education services formally launched Thursday, giving parents the ability to directly spend state money on their child's education expenses.
The Indiana Education Scholarship Account (ESA) provides tax-free grants that can be used for students' education-related expenses.
That includes private school tuition and fees, as well as other educational services like testing fees, special needs services and therapies, individual classes and school-sponsored extracurricular activities, and occupational therapy.
Students may also use up to $750 of their ESA funds annually for transportation services. The ESA cannot be used if a student is enrolled at a traditional public or public charter school.
"This program is part of a new movement in education, one that seeks to empower parents and guardians of children with disabilities and ensure that they're getting the best education for their child," State Treasurer Kelly Mitchell said during a news conference Thursday.
Adequate special education services are often difficult for Hoosier families to access through traditional school settings alone, said Hannah Carlock, director of public policy at The Arc of Indiana, a non-profit advocating for people with disabilities. The ESAs provide students with new resources, and options to fit their specific needs, she said.
"As the education system has evolved over the years, Indiana has seen that a one size fits all mentality does not get every student across the finish line," Carlock said. "The ESAs are just another tool in the toolbox for families to tailor the education services and supports their child needs to succeed, get a diploma, and either join the workforce or move on to higher education."
Which students qualify
The General Assembly created the ESA program last year, designating $10 million in aid to Indiana students and their families for the 2022-2023 school year. Seven other states have started similar grant programs.
Indiana students ages 5 to 21 who need special education services and have a special education plan — such as an individualized education program or a special needs service plan from a private school — can take advantage of the program, as long as they meet income guidelines.
A qualifying student's household must earn below 300% of the federal Free and Reduced Lunch income qualification, currently equivalent to about $154,000 for a family of four.
The amount of funding available is determined by the school district in which a student lives, as well as their special needs status. Parents can roll over up to $1,000 of unused funds in a given year — plus previous rollover amounts from previous years — to be applied in subsequent years.
Funds do not count as income for families of recipients, and they do not impact other forms of financial aid, like Medicaid waivers.
A win for school-choice supporters
The ESA program has been championed by supporters for non-public schooling options, who argue that parents deserve more say in their child's education pathways.
Betsy Wiley – president of the advocacy group Institute for Quality Education, which backs Indiana's charter school and private school voucher programs – said Thursday she believes more than two dozen schools will participate in the program.
She added that, "fingers crossed," at least 100 students will take advantage of the funds.
"The program provides for the greatest amount of parent involvement, flexibility and customization of a child's education to meet their specific learning needs of any other program that we have available today in the state," Wiley said. "Participating families now have control over the state tax dollars dedicated towards their child's education."
Democrats have been critical of the ESA program, however, expressing concerns that without proper oversight, parents might take advantage of the system and use the ESA "like a debit card." They also maintain that the grants leach state funding from public schools.
Still, Wiley and other school-choice advocates doubled down on their desire to roll out the ESAs for all Hoosier students. They have called on lawmakers to consider an expansion of the program in the next state budget, which lawmakers will craft during the 2023 legislative session.
Advocates additionally said Indiana policymakers should increase the ESA amounts to be in-line with the per-pupil spending at district schools. Currently, accounts are funded at 90 percent of what a student would be allocated at a public district school, calculated by the state's funding formula.
Robert Enlow, president and CEO of the advocacy group EdChoice, said he hopes to see Indiana's program mirror those in Arizona and West Virginia, where grants are accessible to all students, not just those with disabilities.
"We want every child to have that kind of access," he said.
Applications for the 2022-23 school year can be submitted online to the treasurer's office until Aug. 5. Students must apply for the scholarship funds annually.
Indiana Capital Chronicle is part of States Newsroom, a network of news bureaus supported by grants and a coalition of donors as a 501c(3) public charity. Indiana Capital Chronicle maintains editorial independence. Contact Editor Niki Kelly for questions: info@indianacapitalchronicle.com. Follow Indiana Capital Chronicle on Facebook and Twitter.
Support The 74's year-end campaign. Make a tax-exempt donation now.