Indiana Board of Education Votes to Limit Loans to Charter Schools Based on Enrollment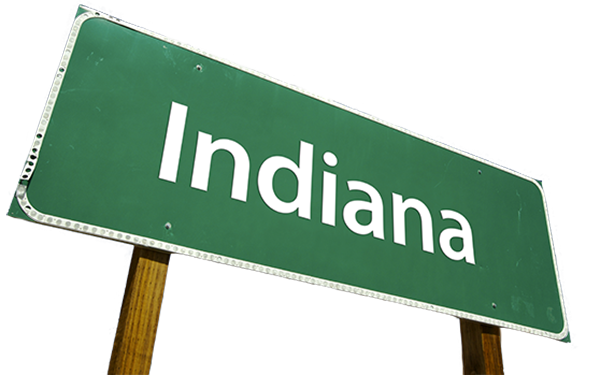 Article updated 5pm Oct. 14
Education policymakers in Indiana have approved an enrollment-based cap on the amount charter schools can borrow under a state-financed $50 million loan program.
Indiana lawmakers had approved the $50 million loan program for charter schools earlier in 2015.
At a Wednesday morning meeting, Indiana State Board of Education officials agreed to a formula which would allocate the cash by imposing a per-student borrowing cap.
In a working document, state officials had recommended the per-student borrowing cap because they want to be fair to all charter schools and to prevent loan defaults.
"If you are school that has an enrollment of 100 but want to take out a loan in order to purchase a building, you're unlikely able to do that at a capped per pupil rate," Indiana Charter School Board executive director James Betley told the Star.
Indiana is home to over 70 charter schools. They vary greatly in size. Two Indiana charter schools run by Carpe Diem Learning Systems which seek loans enroll fewer than 70 students. Irvington Community Schools — a trio schools which enrolls over 1,000 students — is also requesting a loan.
Under the per-student cap plan, state officials say, the per-student cap can take effect if the total amount of loan requests exceeds $40 million for the 2015-2016 academic year.
Thus far, requests for loans from the $50 million kitty for charter schools have not exceeded $40 million,Indiana State Board of Education spokesman Marc Lotter told The Seventy Four. However, the deadline for loan applications has not yet past.
The loan cap would be $1,836 per student. Thus, Irvington Community Schools could borrow around $1.8 million. The two Carpe Diem schools with fewer than 70 students could only borrow $128,000.
Two Indiana charter schools have already requested loan amounts equal to $45,000 per student.
A dozen Hoosier state charter schools have requested loan financing to purchase all kinds of things including new buildings, improved technology and playground equipment.
"We believe this approach is fair and fiscally responsible," interim Indiana Board of Education executive director John Snethen wrote in a memo obtained by the Star. "It is fair because it ensures sufficient advance funds to all public school children in charter schools. It is fiscally responsible because these loans will be repaid solely by deducting loan repayments from a charter school's tuition support."
Interest on the charter school loans is slated to be an affordable 1 percent.
At Wednesday's meeting, representatives of the Indiana State Teachers Association, a union affiliated with the National Education Association, testified against the entirety of the charter schools loan program.
Get stories like these delivered straight to your inbox. Sign up for The 74 Newsletter