Incredible! This Arkansas Teen Just Aced All 8 of His Advanced Placement Tests. Now, He's Off to the London School of Economics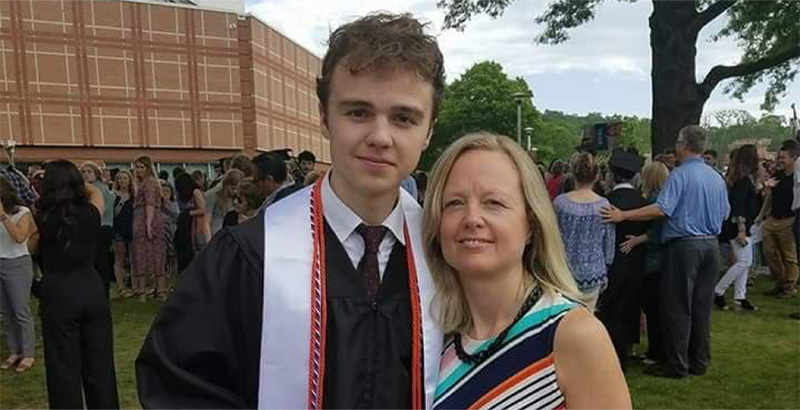 This article is one in a series at The 74 that profiles the heroes, victories, success stories, and random acts of kindness found at schools all across America. Read more of our recent inspiring profiles at The74Million.org/series/inspiring.
AP French teacher Celine Simpson aptly describes her former student Alex Kitson as "the crème de la crème."
Last month, Kitson, a 2018 graduate of Bentonville High School in northwest Arkansas, made academic history there when he received the stunning results on the Advanced Placement tests he took in May.
The 18-year-old transplant from England aced his exams, with the top score of 5 in all seven subjects in his rigorous AP course load: French language and culture, macroeconomics, microeconomics, biology, statistics, world history, and, last but not least, calculus BC — which also covers its precursor, calculus AB — for a grand total of eight 5s for the year.
"If Alex doesn't possess the highest AP scorecard in the country, he's not far behind the best," a data researcher for the College Board, which administers the AP program, told Bentonville school administrators.

Kitson's academic efforts earned him several accolades, including an AP International Diploma, as well as securing his admission this fall to his dream college — the London School of Economics and Political Science.
"I've always done well in exams and throughout the year, but it was definitely weighing heavily on my mind," he told The 74.
Kitson said he devoted just 30 or 40 minutes to homework a day — until crunch time, that is. With a few weeks to go, he said, "I would do a practice calculus test three or four times a week."
The young scholar's performance far exceeded his university's expectation that all incoming international students earn the highest score in five of its preferred AP courses.
Kitson arrived at the high school in 2016 from Sheffield, England, a city 10 times the size of Bentonville, which has a population of less than 50,000. But because Bentonville is the birthplace and international headquarters of Walmart, it has a unique character that blends a small-town feel with a cosmopolitan citizenry.
Thanks to the steady flow of employees and their families recruited from around the globe to work for the world's largest retailer, students in Bentonville's 21 district schools, which serve more than 17,000 kids in grades K-12, come from 79 countries and speak 42 languages.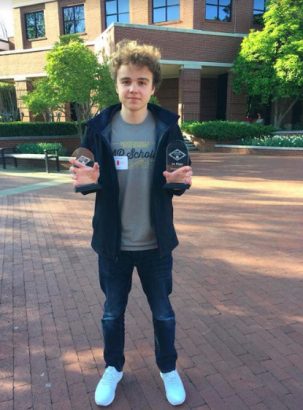 It made settling in from across the pond much easier, said Kitson, "knowing that a lot of people are in a similar situation as you, even if they come from Florida or Alabama."
In addition to excelling academically, Kitson competed in track for Bentonville High along with his brother, Harrison, 16, who's second in his class of 700. His sister, Eden, 12, is also in the Bentonville public schools. He said his parents never even considered sending their kids to private school.
"You don't get the real American high school experience — with the giant football stadium," he explained.
While American football may rule the day in Arkansas, as a true Brit, Kitson saves his true passion for the version of that game we call soccer in the States. The hardest part about moving, he said, was giving up his beloved local club's matches, which he had attended every Saturday afternoon from the age of 8.
But this global student and aspiring investment banker maintains that the secret to his success lies in a keen ability to adapt.
With the AP rite of passage behind him and his college career about to begin, wherever the future leads him — New York, Hong Kong, London, or elsewhere —Kitson is raring to go.
"At the end of the day, you just have to embrace the opportunities you get in life," he said. "And look at everything as an opportunity, not an obstacle."
Get stories like these delivered straight to your inbox. Sign up for The 74 Newsletter