Inclusion, Equality and Honors Classes in Name Only
Peters: As schools consider eliminating advanced courses, some questions to consider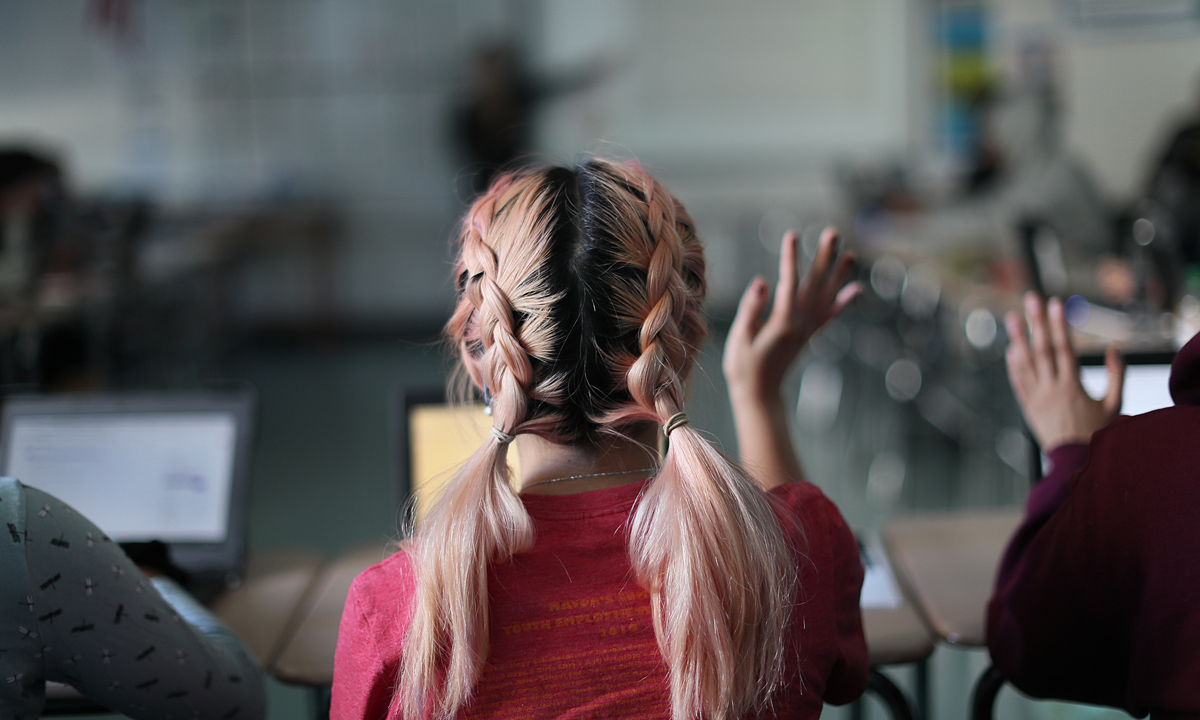 No paywall. No pop-up ads.
Honors and accelerated classes have long been a staple in high schools across the United States, providing opportunities for high-achieving students to challenge themselves academically and prepare for college-level coursework. However, in recent years, there has been a growing debate over whether to get rid of these programs. Some argue that honors and accelerated classes perpetuate existing inequalities by favoring privileged students, while others contend that these programs are essential for ensuring that high-achieving students receive the rigorous education they need to succeed in college and beyond.
It's an overdue debate that impacts every school, because they all have advanced learners. In fact, most classrooms do. For example, my colleagues and I looked at the make-up of a typical fifth-grade classroom and found students performing at up to seven grade levels of readiness. In another study, 2 out of every 3 fourth-grade and 1 out of every 3 eighth-grade math classrooms we examined had students meeting the full range of benchmarks on Trends in International Mathematics and Science Study (TIMMS).
All this means that academic diversity is the norm within individual schools and even classrooms. But when it comes to advanced or honors classes, the ongoing debate demands the answers to two key questions: Is the honors class in question truly an honors class? And is it fair to exclude some students from it?
These are not easy questions to answer in the abstract. In concept, honors classes exist to provide rigorous content at an accelerated pace for students who would otherwise be underchallenged. But whether a school should offer a specific honors class, and admit only selected students, depends on whether the class truly provides additional rigor — or whether it is an honors class in name only.
Consider the following question: When is it acceptable for a school to provide an experience to some students but not others? After all, schools do this all the time. Most children don't start kindergarten until age 5. Some high school seniors take calculus, or AP biology, and some do not. Some students are assigned a solo in the fall choir concert, and others are not. Education scholar Harry Passow came up with three criteria to answer that question 40 years ago: Would all students want to do it? Could all students do it? Should all students learn it (right now)?
If the answer to any of these is "yes," then schools should not restrict access and instead open the learning opportunity to all interested students — or even automatically enroll them.
Applying this to an eighth-grade honors math class, the essential question is whether the class is so different and so much more rigorous than regular eighth-grade math that not all students would want to do it; not all students could do the work and benefit from it because they have yet to learn the prerequisite content; and not all students should learn the material (yet).
If the class is an introduction to Algebra 1, which many eighth-graders would not be ready for, it would be appropriate to limit the class to those eighth-graders — or even seventh-graders — who are interested and have mastered the prerequisite skills. The rest might be better off waiting until ninth grade, when Algebra 1 is part of the regular curriculum.
But if the "honors" class follows the exact same curriculum and pacing guide and uses the same textbook as "regular" math, then there is nothing about the level of rigor that would prevent some students from benefitting. Therefore, it is not truly an advanced class and it would be indefensible to separate out students along what will most likely be class, racial and ethnic lines. This kind of "honors" class, in name only, perpetuates inequities and should rightly be criticized.
All this gets to the heart of the "should a school offer that honors class" debate — and it is where the conversation must go before cuts or changes are made. Instead of debating whether honors classes should exist, schools should reflect on whether their honors courses truly provide advanced learning opportunities. If the evaluation highlights that honors classes were that in name only, the next logical step is to either remove them or change them so they are truly advanced.
This also establishes a better foundation for schools to then examine how they are meeting the needs of advanced learners. All schools have them, and they deserve support and instruction that appropriately challenges them and exposes them to the rigor they need. At the same time, no students should be denied access to classes they want to take and could benefit from, or prevented from attaining skills they should learn to be successful in the future.
Get stories like these delivered straight to your inbox. Sign up for The 74 Newsletter