In the Shadows of Wyoming's Oil and Coal HeyDey, An Education Funding Crisis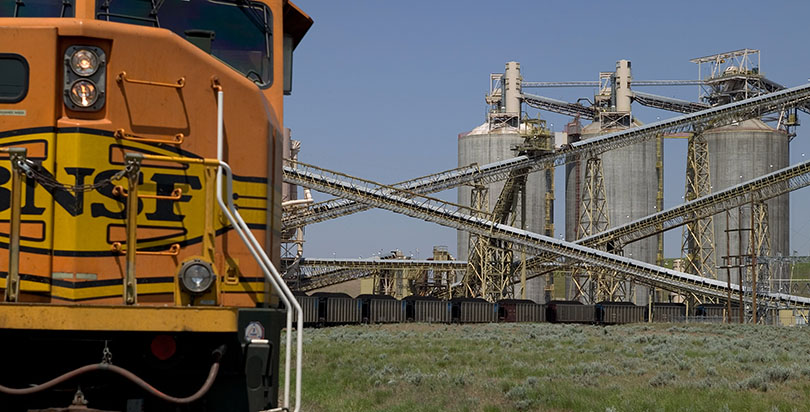 The people of Gillette, Wyoming are used to the booms and busts of their local economy. At the heart of the energy-rich Powder River Basin, the livelihood of the people in this gruff western town is heavily dependent on the trains that leave town filled with coal.
The state's vast supply of natural resources have been a boon for Wyoming schools in the last few decades. But with the oil and coal industries in the gutter, rumor around town suggests the economy in Gillette and across Wyoming could soon go broke. Gov. Matt Mead, a Republican, earlier this month
approved
about $36 million in K-12 education cuts over the next two years, but harsher woes for the state's schools could be on the horizon — especially if more people pack up and move away.
With budget cuts and anticipated enrollment declines, school officials from across the state are concerned about "a double whammy."
"For the first time that I've lived here in 33 years, the future's not bright like it has been," said Jeff Wasserburger, a Republican member of the Wyoming Senate who also is a spokesman for the Campbell County School District in Gillette. He recalled his time in the Wyoming House of Representatives from 1995 to 2007, when the state was experiencing a downturn in oil drilling and uranium mining. But strong coal production was able to soften the bite.
With oil prices at less than $40 per barrel, states from Alaska to Texas are taking a hit. In fact, Wyoming is one of eight states that are in a financial rut because of their dependence on taxes from oil and other minerals, according to a
February report
from the Rockefeller Institute of Government, a public policy research center at the State University of New York. But because Alaska, North Dakota, and Wyoming rely on severance taxes from natural resource extraction for significant portions of their total tax revenues, these states face the biggest fiscal dilemmas.
In turn, that'll likely mean less money for schools.
With tightened regulations on coal-fired power plants, the Obama administration's moratorium on new coal leases, and the low cost of natural gas, Wyoming's coal companies are also struggling to stay alive.
"Wyoming has been through this before, I guess the difference is that we always had one commodity that we could count on," Wasserburger said. "I don't know what the future is going to bring. Obviously the price of oil and coal could be much different. It could be different based on the next presidential election."
Since 1990, hefty energy production has caused Gillette's population to double, making it one of the biggest locales in the country's least populous state. In that time, towns big and small have received new or improved schools whenever they were needed, mostly bankrolled by billions of dollars in coal lease bonuses. About 30 percent of
Wyoming's education spending
comes from federal mineral royalties. While another 30 percent comes from property taxes, most of this money is minerals-backed.
"We're going to experience funding decreases like we've never seen because most of the funding for education comes through the mineral industry," said Kirby Eisenhauer, associate superintendent of the Campbell County School District in Gillette. "We can't overcome those cuts without cutting programs and staff."
When Wyoming lawmakers convened in Cheyenne in January to discuss the state's upcoming budget cycle, educators from across the state were prepared for $45 million in cuts over the next two years
from the state's K-12 School Foundation Account, which provides money to school districts based on enrollment. Following a series of amendments to restore school funding, the final legislation included
$36 million in education cuts
by the time it landed on Mead's desk for signature.
Donna Little-Kaumo, the superintendent of Sweetwater County School District #2, said she thought the budget cuts were unnecessary because school districts receive their money on a per-pupil basis. The state spends more than $15,000 per student, above the $10,500 national average.
Located in Green River in Wyoming's southeast corner, Sweetwater's enrollment is already on the decline, Little-Kaumo said. Because a smaller student population already translates to less education spending, she thought the budget cut was unnecessary.
"We're probably going to see a pretty good movement of people, and they take their children with them, and so I think that it'll adjust," she said.
Although the school foundation cuts will affect each school district differently, Wyoming Department of Education spokeswoman Kari Eakins said the Wyoming School Facilities Department could soon face the biggest challenges.
A
January report
by the state Consensus Estimating Revenue Group predicts coal lease bonuses will offer $26 million for the 2019-20 biennium. That's about $700 million less than just
a few years ago
.
"Over the past decade or so, wonderful infrastructure has been put in place for Wyoming schools," Eakins said. "But you know, especially if there are communities that continue to grow, they may need new schools to deal with capacity."
Statewide, student enrollment has
grown steadily
over the last five years, from 88,165 in 2010-11 to 94,002 in 2015-16.
Eakins said education officials in Jackson Hole, the famous ski town called home by actor Harrison Ford and former Vice President Dick Cheney, are already facing a capacity issue. With the need to build a new school in the next few years because of growing enrollment, the Jackson superintendent is looking for ways to pay for a new building without the coal lease bonuses.
"Their superintendent is already starting to reach out and talk about 'Hey, we may need to do a local bond in order to fund an elementary school,'" Eakins said. "That will be the first time if that happens, and we actually have to look at the legality of that because the state should be funding that."
Get stories like these delivered straight to your inbox. Sign up for The 74 Newsletter