In the Oscars Spotlight: Children, Parents & the Turbulence of Growing Up
Memorable visions of family & kids coming of age at the 95th annual Academy Awards
By Martin Tsai | March 8, 2023
Coming of age can be a turbulent proposition, particularly when it comes to adolescents' independence colliding with parents' struggles in loosening their hold.
These fundamental issues of identity, autonomy and parents' ever-evolving points of view will be center stage Sunday night at the 95th Academy Awards. While none of the year's Oscar nominees explicitly focus on the educational system, several entries spotlight the pivotal life lessons shaping kids beyond the classroom walls and provoke deeper reflections on the precarity of a young person's developmental stages.
Across several of this year's honored stories, parental involvement and oversight is depicted as a delicate tightrope act, in which tipping the balance towards overbearing or detachment can cause harm in equal measure.
Two Disney films – Le Pupille, nominated in the Short Film (Live Action) category, and Turning Red, nominated in the Animated Feature Film category – lightheartedly poke fun at the strict disciplinarian type of upbringing. Incidentally, grownups in both deem pop music to be an unsavory influence that corrupts young minds.
In Turning Red, teenaged Mei (Rosalie Chiang) secretly raises funds behind mom's back toward a boyband concert ticket. In Le Pupille, the nuns briefly leave a group of girls unattended in an orphanage during a war bulletin (presumably WWII) broadcast, when the radio signal drifts to Alberto Rabagliati's pop ditty "Ba-Ba-Baciami Piccina," with scandalous lyrics like: "k-k-kiss me/little baby/with your l-l-little tiny lips." The girls dance and sing along until Mother Superior Fioralba (Alba Rohrwacher) angrily bursts in and proceeds to wash their mouths with soap. Little Serafina (Melissa Falasconi) declines because she did not sing along like the others; but when the prioress quizzes her on the lyrics, Serafina recalls them verbatim. For this reason, the abbess brands Serafina a bad girl. When a local toff donates a luxurious English pudding made with 70 eggs (obscene considering the backdrop of wartime scarcity) in exchange for the girls' prayers, the mother superior asks them to make a sacrifice and forego enjoyment of the delicious treat – with the ulterior motive of regifting the cake to the bishop. Serafina again declines, citing that she is a bad girl. So, the mother superior begrudgingly cuts her a slice.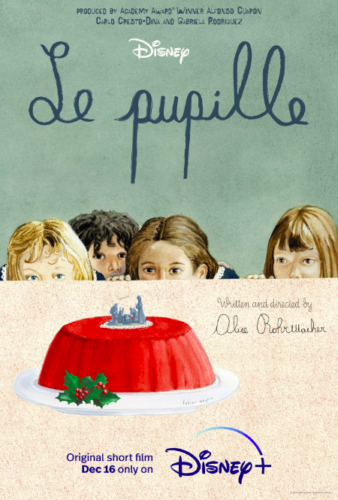 While the two Disney productions are whimsical and insouciant, they do instill the notion that a strict authoritarian rearing can easily backfire. Kids ought to have fun, the filmmakers seem to say; even if you think they shouldn't, they are going to anyway. Excessive abstinence and discipline only set the stage for disobedience, purposely in Mei's case and innocently in Serafina's.
Nominated in the Documentary Short Film category, How Do You Measure a Year? illustrates rebellion and boundary-testing as a natural rite of passage. Jay Rosenblatt interviewed his daughter, Ella, on her birthday every year between ages 2 and 18. Though title cards stated that he posed the same questions each year, the proceeding showed some discrepancies. A question like "What is power?" was so obviously loaded that he couldn't possibly expect a young child to fully grasp it. (To his surprise, 3-year-old Ella actually responded "it's for vaginas" – then he realized she must have gotten "power" mixed up with "powder," as in baby powder.)
To be sure, nothing here indicated Rosenblatt was particularly stern, except that he didn't allow 7-year-old Ella to watch Hannah Montana. Whereas in Turning Red Mei did not receive parental support for her artistic endeavors, Rosenblatt seemed to encourage Ella's pursuit of singing. But as Ella entered her tweens, it becomes evident that she regularly broods over mounting disagreements and fights with her father.
Her development and rebellion seems typical during the fraught teenage years. The more she learns about the ways of the world, the more she seems to have adjusted her hopes, fears, and expectations accordingly. Perhaps she is lashing out at times due to these disappointing life lessons – that one can't sustain oneself on a diet of sweets – and Rosenblatt simply bore the brunt of her broader ire about the facts of life.
At merely 28 minutes, the film is more interested in chronicling Ella's answers and charting her year-by-year growth than in offering any sweeping conclusions about the nature of father-daughter relationships. But in keeping its gaze focused so squarely on a single child, and underscoring just how much can change in her world and paradigm during brief 12-month increments, How Do You Measure a Year? might lead adult viewers to think more deeply about how they can meet teens where they're at and better help guide them through this time of profound growth, frustration and self-actualization.
Kids naturally resent overbearing parents, but uninvolved ones can be just as problematic, posit Best Picture nominee The Fabelmans and Best International Feature Film nominee The Quiet Girl. In both, parents are so preoccupied with their own lives that they do not have the bandwidth to properly care for their children. Each includes an adulterous parent whose prioritization of self-fulfillment comes off to the audience as selfish.
The Quiet Girl contrasts its 9-year-old protagonist's unloving home with a more nurturing environment when parents send the seemingly troubled Cáit (Catherine Clinch) away to live with distant relatives for the summer. Being doted on seems to have a profound effect on Cáit, as, for starters, it evidently resolves her longstanding bed-wetting problem.
Emotional support is critical for children confronting traumatic events. Bullying is often inescapable; this casual cruelty surfaces in The Fabelmans, Turning Red, and Close, another Best International Feature Film nominee. Children often can be hypersensitive, as depicted in The Quiet Girl when Cáit seemingly finds even the accidental spilling of a cup of milk triggering. In Close, once inseparable best friends begin to drift apart in their teens after classmates suggest they are a dating couple and hurl homophobic slurs at them. Despite the presence of caring parents, the boys choose to navigate this themselves, perhaps out of shame and embarrassment.
Regardless if adults get involved, solutions to bullying always seem to be untenable – indeed, even grownups sometimes face it in their workplaces. As mentioned, Close is hardly the first to spotlight this societal blight, though it refuses to sugarcoat the issue with a feel-good Hollywood ending as do Turning Red and The Fabelmans. While the protagonist in The Fabelmans, presumably a young Steven Spielberg, manages to turn his fortunes around with his gift for the magic of cinema, the boys in Close aren't as enterprising or lucky. The harsh reality shown here challenges viewers to keep striving for a solution.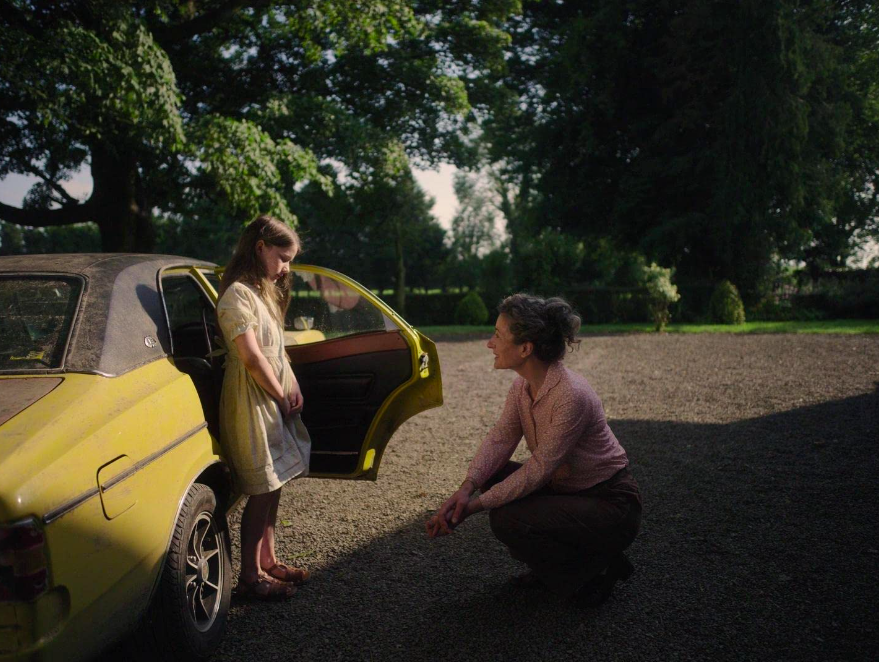 The majority of these Oscar nominees show us that the kids will be alright. Indeed, in a couple of quasi-autobiographical instances here (Fabelmans and Turning Red), they even turn out to be immensely successful filmmakers. But for those who live or work with young people, the films hopefully will provoke some deep thinking around reward vs. punishment, and the tradeoffs between support and protection. As we watch some of the adults in these stories arguably overreact to minor slights, it's hard not to think: There are things a whole lot worse than a cake, a Disney Channel celeb, or a boyband concert.
Sometimes kids deserve a break too.
Children must be afforded some freedom of movement to experience the world and express their changing selves — but they still aren't equipped to shoulder growing pains on their own. As many of these Oscar nominees show us, young people should be able to speak their minds without being dismissed. But in many cases, adult intervention is still clearly needed, and kids should remember that asking for help is often a better course than taking matters into their own hands.
And there is a larger lesson for all of us: Sometimes it takes a village. When the parents are failing in their duty, when children refuse to recognize their need for help, sometimes it's on us other grownups to take stock, step up and set things right.
The 95th annual Academy Awards will air at 8 p.m. ET Sunday on ABC.
Get stories like these delivered straight to your inbox. Sign up for The 74 Newsletter