Alaska Governor Ends Degree Requirement For Most State Jobs to Ease Labor Shortage
Alaskans will no longer need college degrees for most state jobs, under an administrative order issued Tuesday by Gov. Mike Dunleavy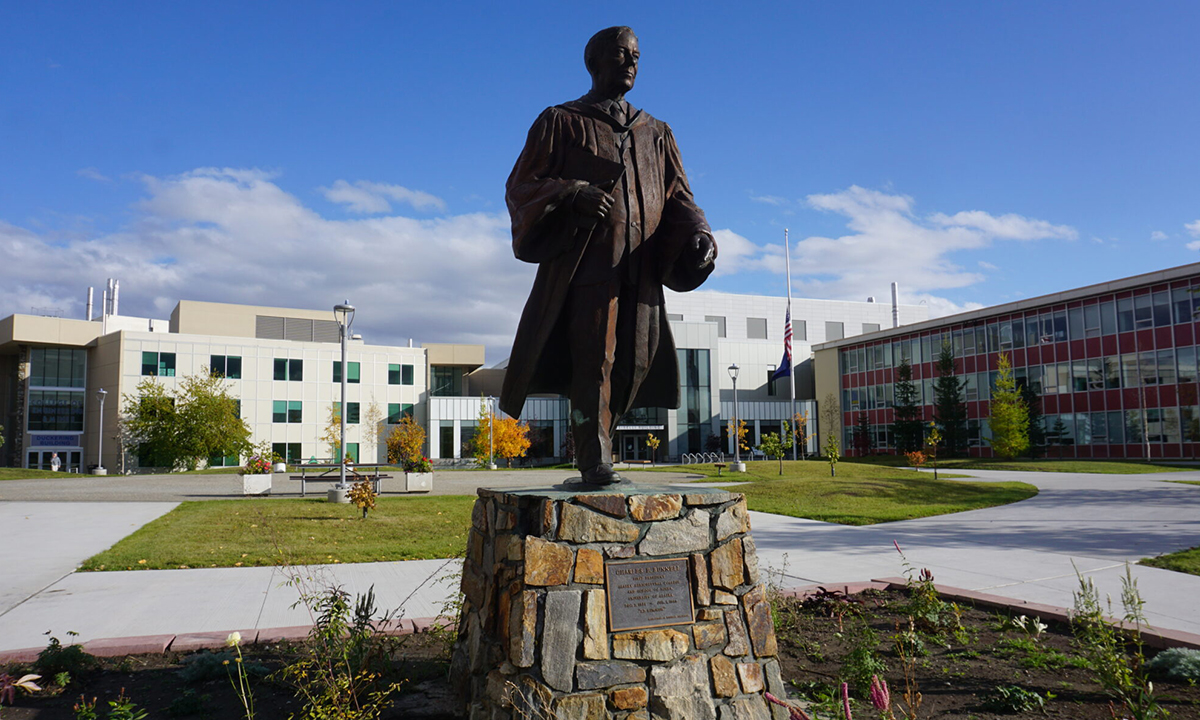 No paywall. No pop-up ads.
Alaskans will no longer need college degrees for most state jobs, under an administrative order issued Tuesday by Gov. Mike Dunleavy.
The action is needed because of the labor shortage that affects Alaska and the nation, Dunleavy said in a statement.
"Today people can gain knowledge, skills and abilities through on-the-job experience. If we're going to address our labor shortage, we have to recognize the value that apprenticeships, on-the-job training, military training, trade schools and other experience provides applicants. If a person can do the job, we shouldn't be holding anyone back just because they don't have a degree," the Republican governor said in the statement.
The administrative order instructs the state's personnel managers to review job classifications and positions and identify those for which practical experience or alternate training is an appropriate substitute for college degrees. Future job postings will list relevant experience that can substitute for college degrees when reasonable, according to the order.
Labor shortages "are impacting the delivery of essential state services," the order said. "At present, there are not enough qualified applicants to fill all the state's job vacancies. This unprecedented demand for labor throughout the State of Alaska requires the government to be flexible in recruiting, hiring, and retaining a talented and able workforce capable of serving the people of Alaska."
With Dunleavy's order, Alaska joins a list of states that have formally removed college degrees as requirements for most state jobs. Others include Maryland, Pennsylvania and Utah.
State lawmakers, meanwhile, are contemplating steps to address the state's labor shortage.
The state Senate Labor and Commerce Committee has been holding a series of hearings about workforce challenges in both the public and private sectors. So far, the committee has heard from state commissioners and agency directors, municipal government officials, business representaves, educators, health care providers and others.
The workforce challenge has been a "resounding theme over and over," Julie Sande, commissioner of the Department of Commerce, Community, and Economic Development, told the committee on Jan. 20, during the first of those hearings.
Meeting the challenge will require a wide variety of policies and responses, Sande said.
"We recognize if we don't have a healthy workforce, if we don't have housing, if we don't have child care, we aren't going to be able to effectively move the economy forward for the state of Alaska," she told the committee.
Alaska Beacon is part of States Newsroom, a network of news bureaus supported by grants and a coalition of donors as a 501c(3) public charity. Alaska Beacon maintains editorial independence. Contact Editor Andrew Kitchenman for questions: info@alaskabeacon.com. Follow Alaska Beacon on Facebook and Twitter.
Get stories like these delivered straight to your inbox. Sign up for The 74 Newsletter