In Order to Teach Social-Emotional Learning, Educators Need to Live It
Laird: Teachers can help themselves while helping students take responsibility for what they do, manage their emotions, show empathy & handle conflict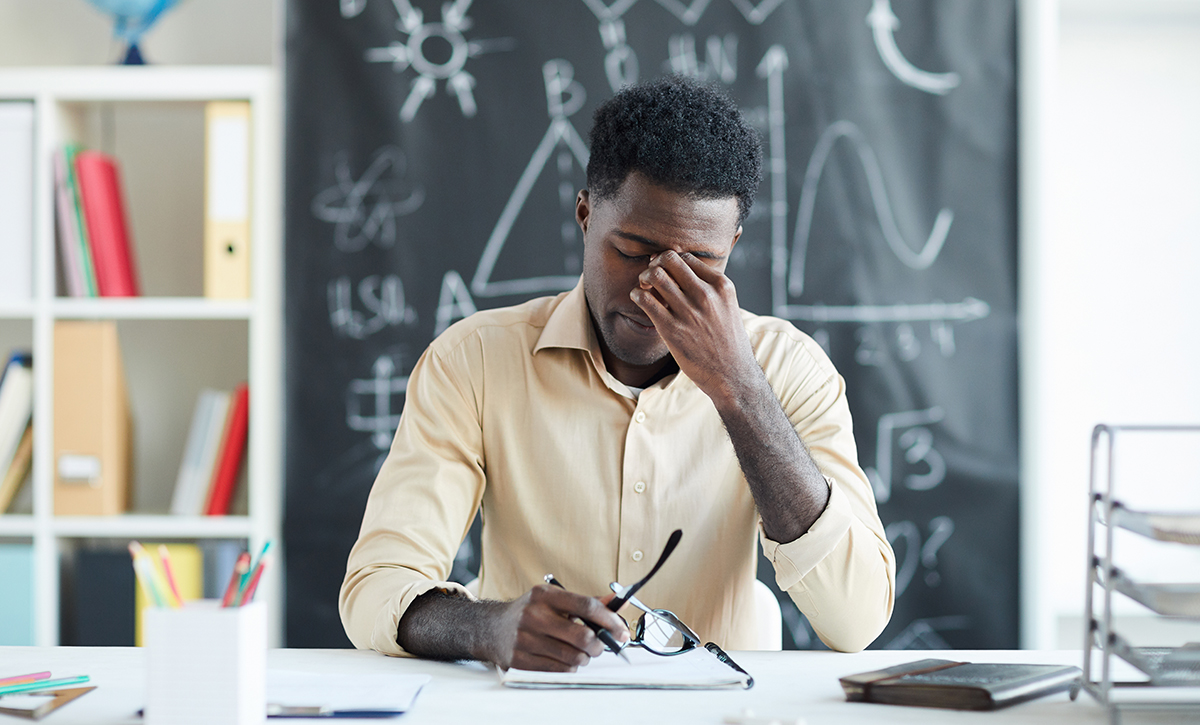 Support The 74's year-end campaign. Make a tax-exempt donation now.
Imagine trying to teach English if you couldn't speak it. Or math if you couldn't work a calculator. It makes sense, then, that teachers will have a hard time incorporating social and emotional learning in the school day if they don't incorporate its benefits in their own lives.
At Wings for Kids, we've known for decades how SEL helps children want to learn and reduces negative behavior in the classroom. We've also known that adults can't pass on those lessons unless they go beyond understanding them and actually use them.
Social-emotional learning is not new, and it has a well-established track record of helping children be better learners and happier, more confident human beings. It is built on a foundation of five core competencies and related skills:
Self-awareness, which means understanding your emotions and how they affect your behavior

Self-management, the ability to regulate your emotions and behavior as you work toward your goals

Responsible decisionmaking, including taking ownership of both positive and negative results of those decisions

Social awareness, or empathizing with others

Relationship skills, such as communicating clearly, listening and cooperating
These concepts are not just for children. Adults in all walks of life would benefit from honing these skills — but especially teachers, as it takes a lot to manage the constant stress of managing a classroom, handling parents and satisfying school administrators.
In our Soar with Wings program for educators, we tell them: When teaching social and emotional skills, actions are just as important as words. Children must be surrounded by supportive and engaging adults who consistently model how to take responsibility for their choices and actions, identify and manage their emotions, show empathy and deal with conflicts.
Clearly, SEL is not just for kids. A new teacher who feels nervous or a sense of dread can use SEL to recognize those emotions and reframe how she uses them. For example, instead of focusing on the feeling of terror of starting an intimidating new job, she might reorient her nervousness to see it as an exciting new phase that will enrich her life with friends, opportunity and the reward of making a difference with children.
Still, some studies indicate teachers don't feel they have a good grasp of SEL. As few as one in five reported in a ReadTheory.org survey of teachers that they felt "very prepared" to teach social and emotional learning concepts in the classroom. About half say in that survey that there is not enough SEL professional development offered at their schools.
Even so, educators recognize the value of SEL. They see improved graduation rates and employment prospects for students, as well as less bullying and easier transitions back into the classroom post-pandemic. Teachers also reported in a Pennsylvania State University study that they feel less of the stress that has many considering leaving the profession, are better able to deal with challenging students and are less likely to experience the type of burnout that cuts many careers short. The Collaborative for Academic, Social and Emotional Learning has found that schools are more effective in teaching SEL when they practice it themselves and foster a positive atmosphere.
The same survey found that more parents are seeing the value of SEL and want their children to benefit from it, particularly as they relearn social skills that may have atrophied in the isolation of the pandemic. In my home life, I've used self-awareness and self-management skills to help my daughter talk about her nervousness when she was getting a flu shot. She used calming techniques, like deep breathing, to cope with her feelings.
These life and learning skills are needed most in urban and low-income schools, which were more likely to move to fully online learning during COVID. Teachers said students' lack of connection with one another and with the adults in their school damaged their sense of well-being.
Educators who have learned social and emotional skills themselves are better able to develop nurturing relationships with students, manage behavior in the classroom and regulate their own emotions. In general, they are happier people and more effective educators, and better role models for their students. So just as teachers should know how to balance a bank account or write a letter, they should know these crucial life skills — for their own good, and for the good of their students.
Support The 74's year-end campaign. Make a tax-exempt donation now.