In 3 Midwest Cities, Immigrants and Refugees Are Solving Teacher Shortages
As teacher shortages persist, Chicago, Lincoln and Tulsa are filling in the gaps with more than 150 internationally trained immigrants and refugees.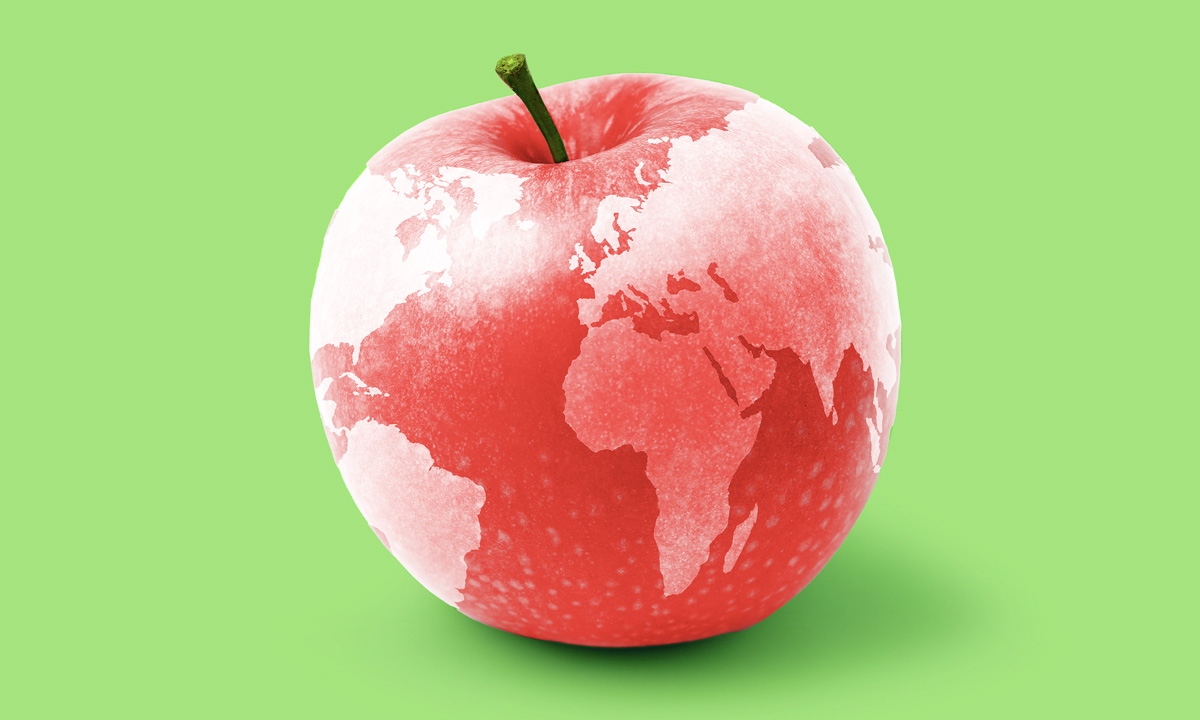 Support The 74's year-end campaign. Make a tax-exempt donation now.
Despite immigrating with a bachelor's degree in education, Iraqi refugee Maysoon Shaheen had a tough time becoming a teacher in the United States.
Shaheen fled Iraq in 1998 during Saddam Hussein's regime, made a harrowing escape to Jordan and eventually settled in Lincoln, Nebraska.
Shaheen is now a substitute teacher for the Lincoln public schools, but not without the financial burden of enrolling in courses to meet English language requirements and taking student loans because her Iraqi degree wasn't recognized.
"It was almost impossible for me to start from the beginning, which is very difficult for someone learning a new language," Shaheen told The 74.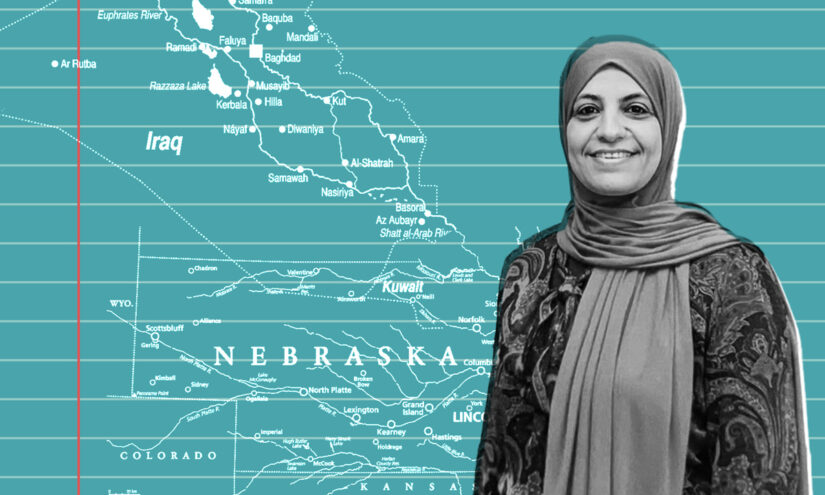 A new program launched by World Education Services for internationally trained immigrants and refugees who want to become teachers in the U.S. aims to ease the challenges Shaheen faced.
According to the Migration Policy Institute, more than one in three educators, or 34 percent, are unemployed or not using their degree.
Yet, thousands of teacher vacancies across the country persist — with more than 160,000 jobs filled by under-qualified teachers, according to Kansas State University's College of Education.
"Even as we experience the Great Resignation, which heavily impacted the education sector, there's still individuals who want to be part of this workforce," said Mikaela Santos, senior program manager of World Education Services.
"The cultural perspectives and new ideas immigrants and refugees bring to the table becomes wasted talent because of the many regulatory and systemic barriers in the American education system," she added.
To combat this problem, three organizations were awarded a $100,000 grant in July 2023 to create pathways for foreign trained teachers to become educators in the U.S.
In the next year, the Asian Community and Cultural Center in Lincoln, Nebraska; the Mayor's Office of Resilience and Equity in Tulsa, Oklahoma; and Richard J. Daley College in Chicago, Illinois will place more than 150 teachers trained in their home countries at schools in their communities.
Here is a snapshot of each organization's effort to help internationally trained teachers and address racial disparities in the classroom.
Asian Community and Cultural Center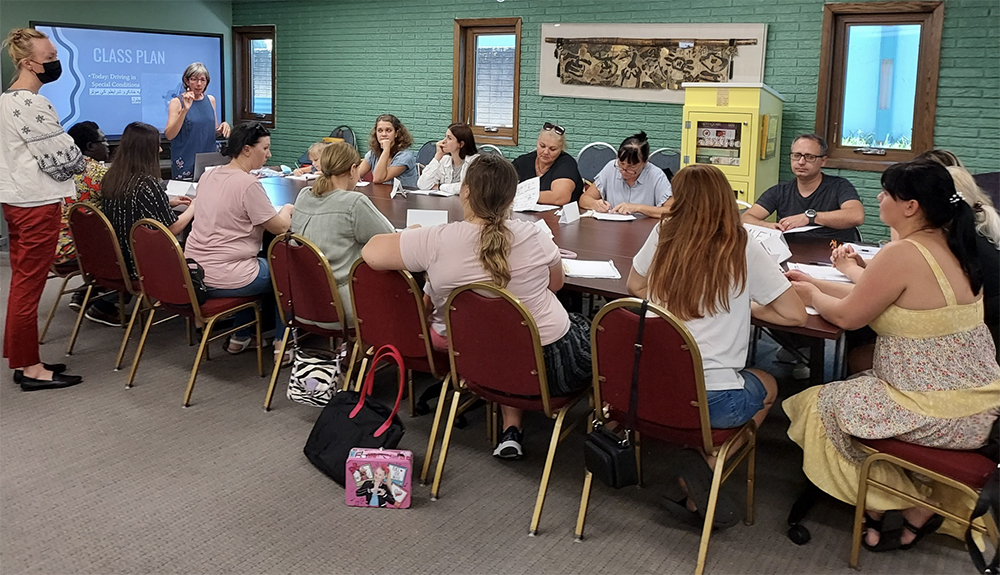 Nearly 50% of Nebraska's school districts had unfilled teacher positions during the 2022-23 school year — with 66% saying there were either unqualified or no applicants, according to the Nebraska Department of Education.
Lee Kreimer, the CareerLadder director at the Asian Community and Cultural Center, said the organization is looking to place at least 35 foreign trained teachers into Nebraska's Lincoln public schools and South Sioux City public schools.
The need for diverse teachers is especially great in rural areas like South Sioux City that have had a high influx of Latino families immigrating partly because of the meatpacking industry that has historically relied on foreign-born workers, Kreimer said.
The U.S. Census Bureau reported a growing 47.8% Latino population in South Sioux City with more than 63.6% Latino students across the district.
"We see this as a great opportunity to tackle multiple challenges at one time and it's truly a win-win way to help everybody," Kreimer told The 74.
The organization recently set up programs at schools in both districts for immigrants and refugees to be mentored as they finish up their U.S. teaching licenses.
"Investing in schools by providing teachers that look like their students helps them succeed," Kreimer said. "And from a racial equity standpoint, children seeing teachers that look like them and have experiences like them helps with retention, staying out of trouble and getting better grades."
Mayor's Office of Resilience and Equity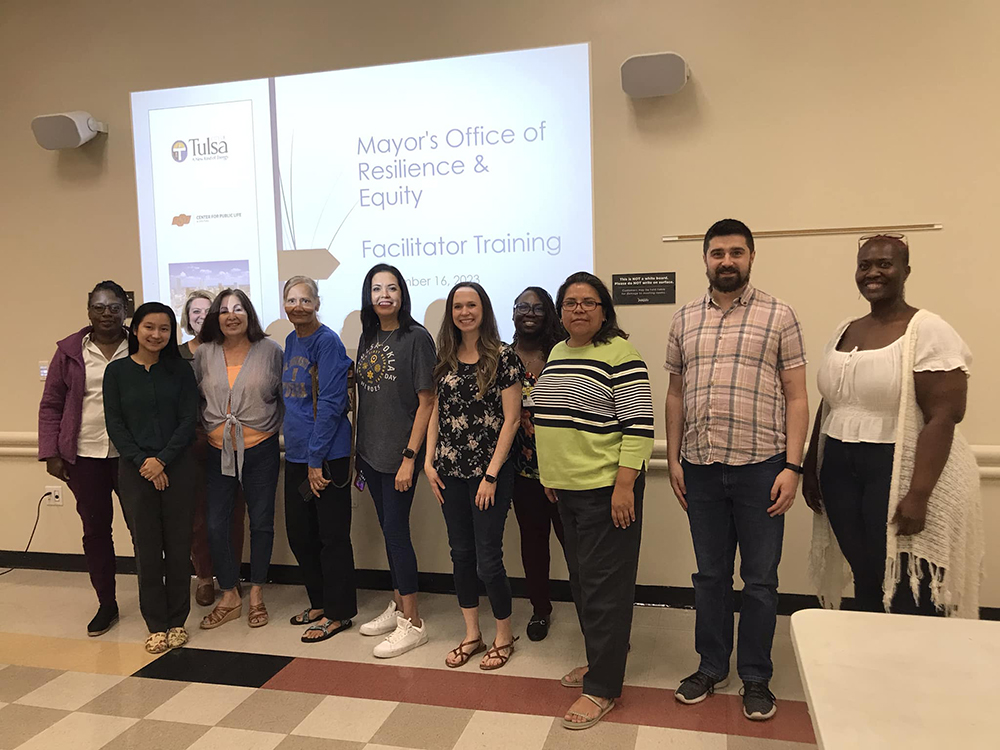 In Oklahoma, there were nearly 180,000 unfilled teacher positions in 2022 — more than twice the average a decade ago, according to the U.S. Bureau of Labor Statistics.
The Mayor's Office of Resilience and Equity estimates nearly 650 internationally trained teachers in Tulsa have education degrees but don't work in the field.
Chief resilience officer Krystal Reyes said the city wants to hire at least 65 teachers trained in their home countries — largely from Latino, Afghan and Ukrainian backgrounds to reflect the families immigrating to Tulsa.
"Because we have a diverse student body, we need our teachers to reflect that," Reyes told The 74. "So we know that our immigrant community can help us meet that language and cultural need."
Programs include expanding job training with ESL courses and creating free courses for those seeking alternative certification.
"We need to do more as a government to make sure that there's full participation, representation and economic opportunities from all our communities," Reyes said. "There may be a money barrier or an English barrier, but they're still trained educators that could be filling a great need in our schools."
Richard J. Daley College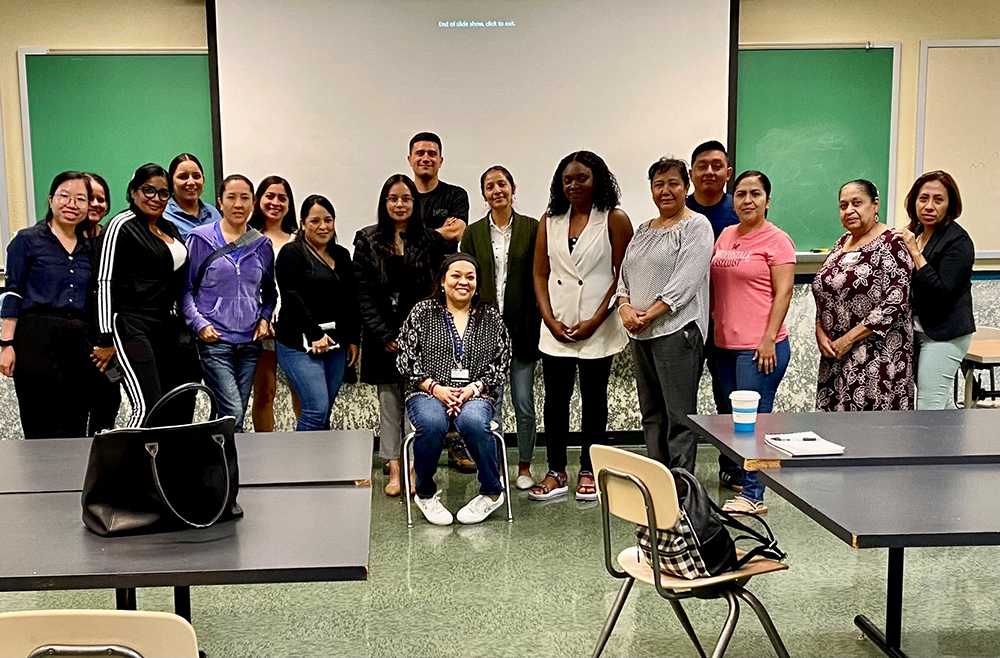 In Illinois, 73% of districts report teacher shortages — with 30% saying positions remain unfilled or filled with someone less qualified, according to the Illinois State Board of Education.
Janine Janosky, president of Richard J. Daley College, said the school aims to connect at least 50 foreign trained teachers to schools across Chicago.
"We're seeing many immigrants and refugees coming with professional experiences already from their home country," Janosky told The 74, adding how more than 10% have teaching licenses.
Trish Aumann, vice president of academic and student affairs at the college, said the need to hire diverse teachers is especially great because of the influx of immigrant families — particularly Ukrainian refugees.
"We need multicultural and multilingual individuals in positions in our schools," Aumann told The 74. "So it's that bigger picture of supporting K-12 schools that will in turn help immigrants and refugees with their economic mobility."
Janosky said the college is creating a pilot program for internationally trained teachers to fill vacancies in Chicago's schools.
"Within the middle part of the United States, there's very few of us doing this work," Janosky said. "That gives us a huge responsibility, but also a huge opportunity, to make a big difference for Chicago, Illinois, and the entire country."
Support The 74's year-end campaign. Make a tax-exempt donation now.