Immigrant, Bilingual Special Educator Named National Teacher of Year, Says She's Devoted to Finding 'All Our Students' Strengths'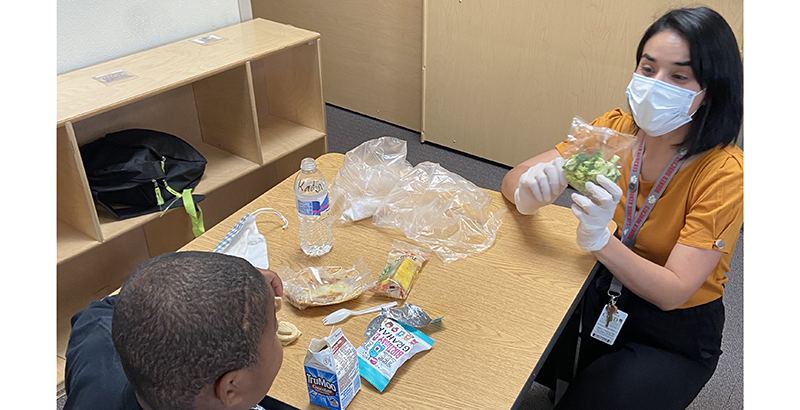 Get essential education news and commentary delivered straight to your inbox. Sign up here for The 74's daily newsletter.
Children with special needs are among those whose learning has suffered the most because of the pandemic. But that's not what Juliana Urtubey sees when she looks at her students at Booker Elementary in Las Vegas.
"Our brains work in slightly different ways. Our job is to find all of our students' strengths," she said about special education teachers. That perspective, she said, has given her an advantage over the past year. "I was mining for students' strengths."
On Thursday, the Council of Chief State School Officers named Urtubey the 2021 National Teacher of the Year. Surprised with flowers from First lady Jill Biden, Urtubey is the third special educator to receive the honor. Advocates said having a special education teacher as spokeswoman for the field over the next year could help as they push for an increase in federal funding for children with disabilities. But Urtubey said her focus will be much broader. Her message is that all students deserve a "joyous and just" education in schools where they feel a "deep sense of belonging."
That starts, she said, by incorporating children's culture into classroom lessons and their experiences at school.
"To me, as a Latina, our public institutions can't separate our students from their families," said Urtubey, who moved with her parents to the U.S. from Colombia and was trained as a bilingual teacher in Arizona when the state passed a law requiring English-only instruction. "I think about the tremendous loss of language and culture in this country."
At Crestwood Elementary, where she worked before Booker, she helped start a garden that became an outdoor classroom for the school and another way to make immigrant families feel welcome.
Ciara Byrne, founder and CEO of Green Our Planet — which works with schools to teach science, technology, engineering and math through school gardening — remembers how plain and uninviting Crestwood looked in 2014 when she first talked with Urtubey about being part of the program.
"She was just full of beans and talking about how she was going to transform it," Byrne said. "Within three years, there were murals all over the place."
Many were painted by mothers of the "gnomies," a student garden club that meets on Friday mornings. In fact, when Byrne wants to show the nonprofit's work off to potential sponsors, she takes them to Crestwood, which not only has several planter beds, but also butterfly, bee and pollinator gardens.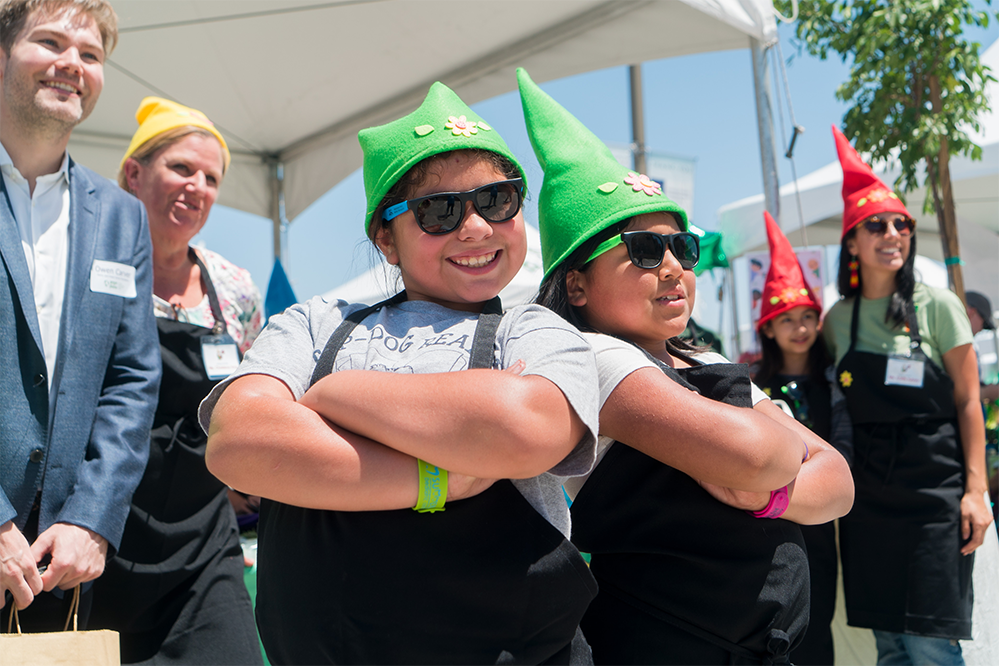 Jose Silva was assistant principal at Crestwood at the time. He took notice of Urtubey's "caring approach" and her expertise in working with special needs students. Now he's principal at Booker, where he said her dedication to the school extends to her colleagues.
With the title of learning strategist, Urtubey coaches other classroom teachers on providing instruction for students with special needs and has served as a mentor to new teachers. But even veteran educators said they benefit from working with her.
Rosie Perez, another special educator at Booker, called Urtubey when she was working on a certification from the National Board for Professional Teaching Standards. They had never met before, but Perez said she "instantly noticed her amiable and warm-hearted personality."
"I am in the 19th year of my teaching career and am still eager to learn," Perez said, adding that she "could not think of anyone better to begin this step in my career, to learn and grow along with, but Juliana."
'Through a lot of loss'
Urtubey's positive outlook doesn't mean the past year hasn't been traumatic — for families and teachers. "We've been through a lot of loss," she told CBS This Morning host Gayle King, after she learned she was the winner.
In an interview with The 74, she noted the past year has probably been the most difficult in her teaching career — a sentiment shared by those in the special education field nationally. An American Institutes for Research survey released last fall showed that 58 percent of districts have found it challenging to comply with the requirements of the Individuals with Disabilities Education Act during the pandemic. And almost three-quarters said it was "more or substantially more difficult" to accommodate students' individual learning needs.
Urtubey, Nevada's first recipient of the national award, said her emphasis on students' social and emotional connections made the loss of in-person learning less disruptive. "Our classroom community just translated over" to a remote format, she said. She worked with school nutrition staff to make sure meal distribution worked for families' schedules and tracked down students who moved during remote learning.
Her "resilience is indicative of how hard special education teachers have worked this year," said Dennis Cavitt, president of Council for Exceptional Children, a membership and advocacy organization. But he added that her recognition also comes as advocates are pushing for funding to address shortages of special education teachers and a lack of diversity in the workforce. President Joe Biden has asked for a $2.6 billion increase for special education.
"Having Juliana in the spotlight this year will help carry that message forward and energize the entire education community around those goals," Cavitt said.
Urtubey said she doesn't know if she'll return to Booker after her year on a national stage. But she's working with Silva and Green Our Planet to create another community garden — what she described as a "10,000-square-foot outdoor oasis" — and leave a lasting mark on the school.
"I'm definitely going to stay connected to my Booker family," she said.
Get stories like these delivered straight to your inbox. Sign up for The 74 Newsletter