'I'm Not Going to Keep Quiet:' Washington Parents Depressed But Determined After Charter Court Verdict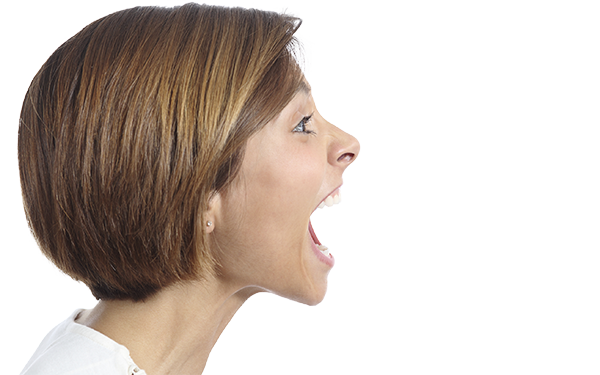 Updated September 16
Students, parents and staff at Washington's charter schools were just settling in after a few weeks of classes at their brand-new schools, looking forward to a three-day holiday weekend when the news came down late the afternoon of Friday, Sept. 4: The state Supreme Court had ruled that charters, approved statewide in a voter referendum,
violated the state constitution
.
Several parents who spoke to The Seventy Four a week after the bombshell decision said they had spent their Labor Day weekend in a state of shock and confusion. They felt like the rug had been pulled out from under their children and school leaders, but vowed to do whatever it takes to rescue charter options not just for their children, but for all children in Washington.
Gov. Jay Inslee
announced Friday
that he wouldn't call a special session of the state legislature to deal with the urgent problem, leaving the issue either for a court reconsideration or until the legislature reconvenes in January.
Jessica Garcia, whose daughter Isadora has just started sixth grade at the newly opened Green Dot Destiny school in Tacoma, says she was "heartbroken and in complete shock" when she heard the decision. "I just want to have a say in where my child gets an education and where our hard-earned tax dollars are going," she says.
Garcia says she also has a more pressing, personal reason for sending Isadora to Green Dot. Her older child, a son who has Asperger's, was bullied relentlessly from fourth grade through middle school at his traditional public school.
Though he was called a variety of racial and other derogatory slurs, and suffered broken bones at the hands of bullies, the district couldn't transfer him, Garcia said, because other schools were already too crowded.
Eventually she gave educational guardianship of her son to his grandmother so he could attend public school in her district. He ultimately was accepted to a magnet school, and graduated high school this year.
Her son's experience left a strong mark on the whole family, including Isadora. "We all carry the scars of a failed system," Garcia says.
Teachers at Isadora's elementary school didn't have the resources to challenge her academically, Garcia says, noting that at one point school officials actually asked Isadora to tutor other children in her class. But now attending Green Dot Destiny, Isadora is challenged — and thriving.
Garcia says she marvels at her daughter's new enthusiasm for learning; well before her morning alarm, Isadora is awake, dressed and ready for school. "They're constantly given the chance to engage, which is something she hasn't had the chance to experience before."
Other Washington parents reached by The Seventy Four offered a wide variety of reasons for choosing — and needing —to be among the first to send their children to charter schools across the state. (This is the very first school year for Washington charters)
Deanne Hilburn's son Austin, now in sixth grade at Excel Public Charter in Kent, wasn't getting the support he needed at his traditional school, his mother said, due to discipline issues involving other students that ate up all the teachers' attention.
Hilburn recalls that Austin was "so frustrated and angry" that it was affecting family life, and she thought she had failed as a parent. Now, though, "I've never seen him look so happy," she said. "It has changed our family dynamic so much because he's happy, he's well-adjusted, he loves learning. It's phenomenal."
Hilburn, who confessed to breaking down in tears when she heard news of the court's decision, says there's now no other option for Austin.
Regarding the governor's decision not to call a special session to urgently deal with the crisis, Hilburn says she understands charters aren't the biggest education priority/problem in Washington right now. Teachers in Seattle went on strike last week (the two sides reached a tentative deal early Tuesday), and the state legislature is being fined $100,000 a day by the Supreme Court for failing to adequately fund education but charters can be an important factor in improving the state of Washington's schools, she said.
"I'm not going to keep quiet. I'm going to keep hoping they come up with a solution so my child and so many other children have choice," Hilburn said. She, like many other parents reached by The Seventy Four in recent days, has attended local rallies, spoken out to journalists, and personally petitioned Inslee.
Garcia went as far as to call the chief justice of the Washington Supreme Court. So did her daughter Isadora.
Other parents shared Hilburn's concerns, about academic rigor and neighborhood public schools that failed in adequately challenging and stretching students.
Natasha Lemke says her daughter Noelani seems to be learning more quickly than her peers and struggles to remain engaged. Although Noelani had a great experience in kindergarten at a traditional public school, Lemke wasn't convinced that the first grade teachers could give her the extra attention she needed.
Lemke says it was a difficult first few days for Noelani at a new school, but that she's since made friends, embraced her advanced classwork and raves about the hour of dance students get access to each day. "She has transitioned very nicely, and my biggest fear is I would have to make her do that all over again," Lemke said.
Private school just isn't an option for Lemke's family. One option she investigated cost $8,000 a year, more, Lemke notes, than she pays for the community college she currently attends.
She says she's wary about the current argument that charters should be run by an elected board because that's the model that governs the Tacoma public schools Noelani should be attending, and those schools have been rated as failing for years under the No Child Left Behind law.
"We haven't gotten a chance to show our success, but I can clearly see that they're failing. Something they're doing isn't working, so why would they try to make us mirror what they're doing?," she said.
Kate Vanskike's daughter Emily, like Isadora Garcia, is gifted. She started school early, and Vanskike wasn't comfortable sending Emily, who is in the sixth grade but only 10 years old, to a school with 14-year-olds. "I really wanted options, that's what it came down to," Vanskike said. Emily is now thriving at Spokane International Academy.
The charter school voter initiative passed nearly three years ago, and the lawsuit has been pending for nearly a year, she noted. That the opinion was released late in the afternoon on a Friday before a holiday weekend "screamed to me that this was someone's agenda."
After the initial heartbreak, however, parents, students, and school leaders' frustrations are quickly evolving into an urgent push for action.
"There was a lot of fear, there was a lot of disappointment, a lot of confusion," said Adel Sefrioui, founder and executive director of the Excel charter schools in Washington. "But by the time Monday, Tuesday rolled around, that fear and disappointment turned into hope and optimism and action."
Jen Wickens, regional director of Summit Public Schools, says families were relieved to learn that even if the courts were to block funding, there is sufficient private financing available to complete the current school year.
She also marveled over families' willingness to look beyond themselves. "What was so amazing to me is that every single family was not just committed to their own child, wanting to ensure that their child got to continue [at Summit], but committed to all the other kids that would [enroll here] in the future," she said.
Get stories like these delivered straight to your inbox. Sign up for The 74 Newsletter