Illinois' 'Untapped Potential Act' and Recognizing That Every Child Deserves a Bite at the Apple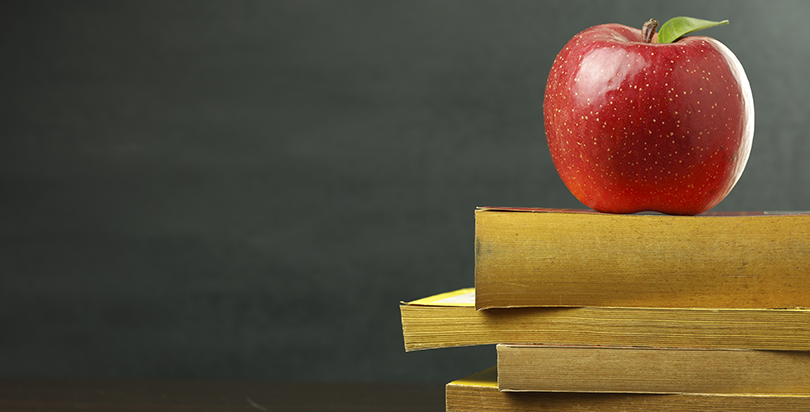 T
he prestigious Golden Apple award recognizes the best teachers in Illinois for their incredible impact on children. Recently, the
Chicago Tribune
highlighted Chicago Public Schools' teacher Todd Katz. Mr. Katz is an Honors Biology and AP Environmental Science teacher at Whitney Young High School, a selective enrollment high school in CPS where children have to score highly on placement exams to qualify for entry.
One Chance Illinois would like to congratulate Mr. Katz and all the Golden Apple recipients. We recognize the immeasurable value Mr. Katz brings to his students, and thank him for his public service.
Every child deserves access to excellent teachers like Mr. Katz, equitable access to the testing to gain entry into selective enrollment schools like Whitney Young and advanced coursework like Honors Biology and AP Environmental Science.
Unfortunately, most students in the state don't have these options; especially low-income children of color. Many live in districts that lack the resources and/or the human capital to provide advanced coursework. Others lack the institutional knowledge to navigate the system, especially if they desire supplemental or differentiated educational opportunities that are not provided at their school.
It's long past time for Illinois to face political and financial realities and help children of color break the cycle of poverty. Illinois can start by doing more to help low-income students reach their potential. Allow all children equal access to the same schools and coursework their privileged peers have.
The Untapped Potential Act — SB2970, sponsored by state senator Kimberly Lightford, is a step in the right direction. It reforms the identification system for the state's gifted programs, allowing more low-income and minority students to gain access to the educational opportunities they need and deserve.
This is the first of several policies our organization will advocate for, in a push to level the playing field. The UP Act was recently passed in the Senate and we urge lawmakers in the House to make it law.
Still, there is more to do.
Kids only get one chance at a high quality education and every child should get a bite at the golden apple.
Get stories like these delivered straight to your inbox. Sign up for The 74 Newsletter