I Didn't Have a Teacher Who Looked Like Me Till College — Why I'm Working to Change That for the Next Generation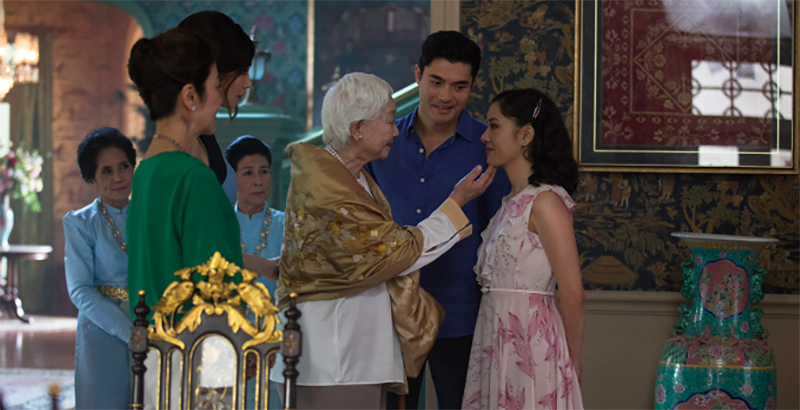 When I saw Crazy Rich Asians for the first time last summer, I couldn't stop crying during the movie. Yes, it was a beautiful movie, but those tears were not for the movie itself. They were because for the first time in my entire life, I had seen a movie where people like me were on the screen as main characters with a storyline, not just the comic relief or as a villain.
Since then, I've reflected a lot on why that movie was such a significant moment for me. It's because besides my family, I did not have positive role models growing up that looked like me. The first time I experienced an Asian-American teacher in a content classroom was when I was a junior in college. It should not have taken that long.
I grew up in Purchase, a small town in Westchester, New York. In my town, there were not many other Korean-Americans. In fact, I was one of the only American students of color at Purchase Elementary School. My closest friends were ones who moved into town for a few years from other countries like Switzerland and Japan, and then moved back to where they were from. I don't remember much from elementary school, but I do remember that I never felt like I fit in.
Fast-forward about 12 years to the first day of my spring semester junior year at Hampshire College in Amherst, Massachusetts, when a teacher who looked like me walked through the door. That day was the first time in my life I truly felt comfortable in a classroom, like I didn't have to watch what I said or think too hard about what I was going to say, because we were in a literature class about narratives of trauma, and my teacher was Korean-American, too.
I am now at Boston University's Wheelock College of Education and Human Development, working to obtain my master's in teaching Arabic as a foreign language. I love languages and I want to teach because, even though I grew up in a household that was very much both Korean and American, it took me a long time to feel at home with my identity. Education is so important to me for a myriad of reasons, but mostly because if I can get up there every day and stand in front of more than 100 kids in high school or middle school or even 25 students in elementary school, and be their teacher, they'll have been exposed to a person of color in education.
I chose to study Arabic because I didn't know anything about Arabic-speaking countries or people before I entered college. Learning languages provides a huge bridge to different cultures and places, and it opens up so many opportunities. By teaching a less commonly taught language, I wanted to create an environment in my classroom that I never had growing up, one where different cultures and languages are celebrated.
Nearly half of all children under 5 right now are minorities, and no racial or ethnic group will constitute a true majority in the United States by 2050, according to Census data. The racial and ethnic makeup of the teaching profession doesn't reflect that shift. Linda Darling-Hammond, president and CEO of the Learning Policy Institute, who was just appointed president of the California State Board of Education, said, "Increasing teacher diversity is a very important strategy for improving learning for students of color and for closing achievement gaps. While White students also benefit by learning from teachers of color, the impact is especially significant for students of color, who have higher test scores, are more likely to graduate high school, and more likely to succeed in college when they have had teachers of color who serve as role models and support their attachment to school and learning. Students with racially diverse teachers also have fewer unexcused absences and are less likely to be chronically absent."
I am training to be an educator because I want to support the next generation of students. I want them to have role models and mentors that look like them, and I don't want them to have to wait two decades before their first experience with a teacher of color in the classroom. Increasing teacher diversity needs to be a priority at every level, from the teacher training programs at colleges and universities to the actual schools that hire educators. When students feel supported by teachers, especially teachers who look like them, they are more likely to succeed.
Casey Chon is a student teacher at Boston Latin Academy and is studying for her master's in teaching Arabic as a foreign language. Her writing has appeared on Refinery29 and The Mighty.
Get stories like these delivered straight to your inbox. Sign up for The 74 Newsletter