How Many Kids Are Attending NYC Schools? As America's Top District Refuses to Disclose Numbers, Growing Concerns About a Mass Exodus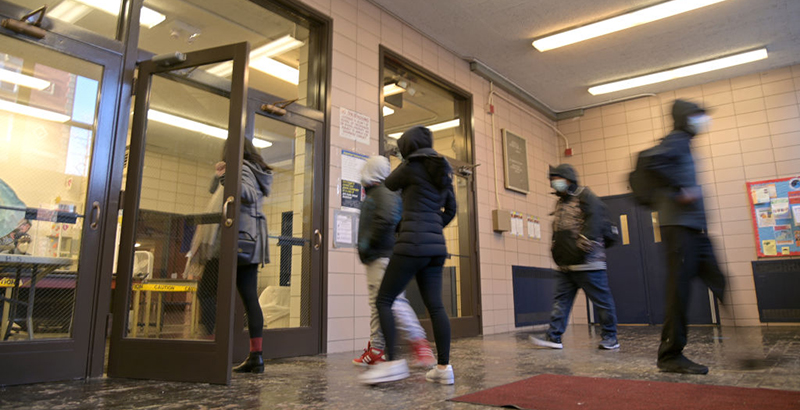 Support The 74's year-end campaign. Make a tax-exempt donation now.
Over a month into the academic year, it's still not clear exactly how many students are attending school in the nation's largest district.
The New York City Department of Education has not yet released data on the total number of young people enrolled in its roughly 1,600 schools, nor has it confirmed exactly how many students have shown up each day — figures that officials say the DOE has on hand but is choosing not to make public. 
"They are refusing to disclose critical information," New York City Councilman Mark Treyger, who has repeatedly pressed the district to release the counts, told The 74. "The situation right now is concerning because we don't have a full picture of enrollment and attendance per school." 
Those figures will be released, the DOE said, after registers close for the district's Oct. 31 reporting deadline to the state. 
Meanwhile, officials fear that as many 150,000 students may have not yet set foot in city classrooms this year. 
There's "no question" the school district has more detailed attendance and enrollment data than it's releasing, said Randi Levine, policy director at Advocates for Children of New York. Using numbers obtained from the DOE, her nonprofit recently found that attendance among students without permanent housing was just 73 percent through the first weeks of school. Attendance for that highly vulnerable population has since ticked up to 78 percent, the DOE said on Oct. 18 — further indication there are more detailed data that the city is keeping under wraps.
On Sept. 28, Los Angeles Unified School District made headlines after revealing a drop of more than 27,000 students compared to its enrollment the previous year — the steepest decline seen by the city in years. The same week, a news analysis of Chicago Public Schools data showed the district had lost 10,000 students, meaning it may no longer be the nation's third-largest. Other top school systems, like Houston Independent School District, have yet to publicize their counts.
In late September, the New York Post reported that roughly 200 schools in New York City were missing at least a quarter of their student bodies, and 51 had absentee rates above 40 percent. In hopes of tracking down missing kids, the Department of Education pressed principals to reach out via calls, texts, letters and home visits. 
A spokesperson for the school system explained that those numbers may be misleading because the counts include so-called "transfer schools," which historically have had lower attendance rates because they serve students as old as 19 who often work jobs. 
But the district failed to provide a more accurate tabulation of the share of schools struggling with high absenteeism when asked by The 74.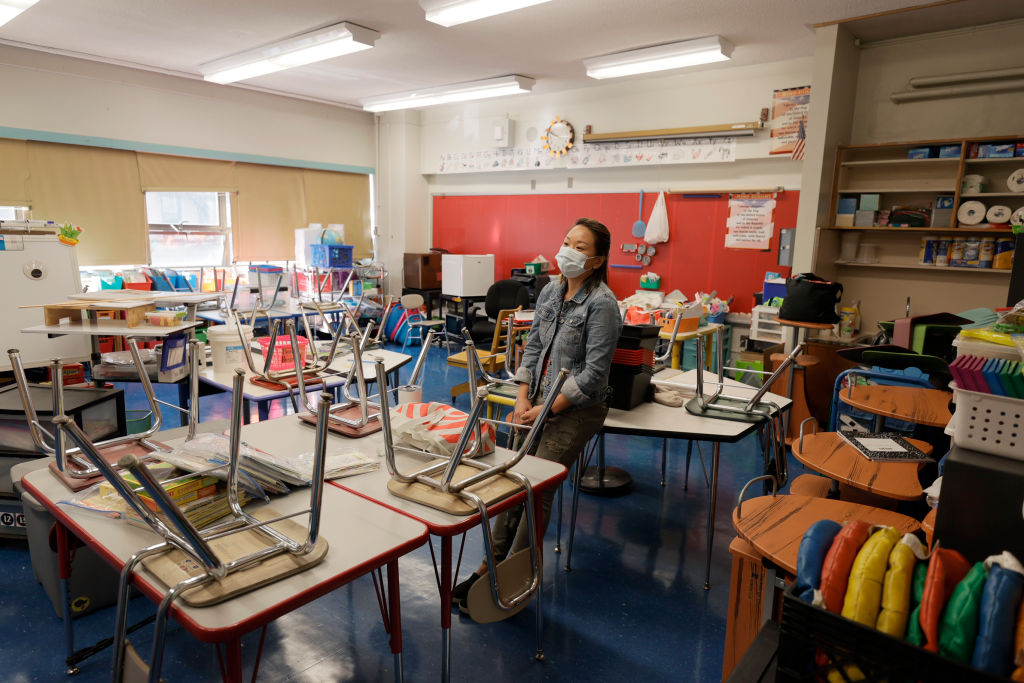 Last year, New York City schools saw a 4 percent drop in their overall student body — from slightly over 1 million students to 955,490 — with indications that the problem may only worsen in 2021-22: In April, kindergarten applications were down 12 percent, with 8,000 fewer applicants than the year prior.
The district this year is requiring in-person learning for most students after last year when a majority of families opted for online instruction. With many parents still worried for the spread of COVID-19 in schools, especially those whose children are still too young to receive coronavirus immunizations, it remains unclear how many have chosen to keep their children home for safety concerns.
The city publishes a day-by-day attendance rate, which on Oct. 19 was reported to be 88.7 percent. But Mayor Bill de Blasio has refused to disclose the numerator and denominator behind the percentage — the district's total enrollment divided by the number of students in attendance that day. Those counts are normally released later in the school year, the district maintains.
But this year is different, emphasized Treyger, who chairs the Education Committee and  formerly worked as a New York City public school teacher. Anecdotally, the council member said he has heard accounts from principals in Brooklyn, Queens and the Bronx of attendance rates that have reached what he called "emergency status" — as low as 40 or 50 percent. In light of the dire concerns, he believes the school district ought to release the attendance ledgers.
"Nothing prohibits the city from sharing those enrollment numbers with the public," he said.
But with the school system dragging its heels, the council member has filed legislation requiring it to publicize those data, as well as school-by-school attendance counts. If passed, the bills could go into force as early as late November, Treyger said. 
Mayor Bill de Blasio's office did not respond to questions from The 74 about whether he  would sign those pieces of legislation should they reach his desk. The mayor leaves office at the end of the year.
Separately, The 74 filed a public records request in May for the number of students chronically absent — those missing 10 percent or more days — in the 2020-21 school year. The DOE, which was forced to reform its public records procedures in 2018 after being sued for non-compliance with the law, delayed its response to the request from June to October and then from October to January.
Levine, of Advocates for Children, feels similarly to Treyger, that quality data are necessary to help diagnose the most pressing problems facing students in the nation's largest school system.
"If the bus isn't coming, there's a very different solution than if a parent is concerned about safety during COVID-19," she said. "Public data helps to shine a light on disparities within the education system and allow stakeholders to help identify and push for solutions." 
Support The 74's year-end campaign. Make a tax-exempt donation now.