How Girl Scouts Helped Astronaut Reach for the Stars — and Is Going All In on STEM Education for Girls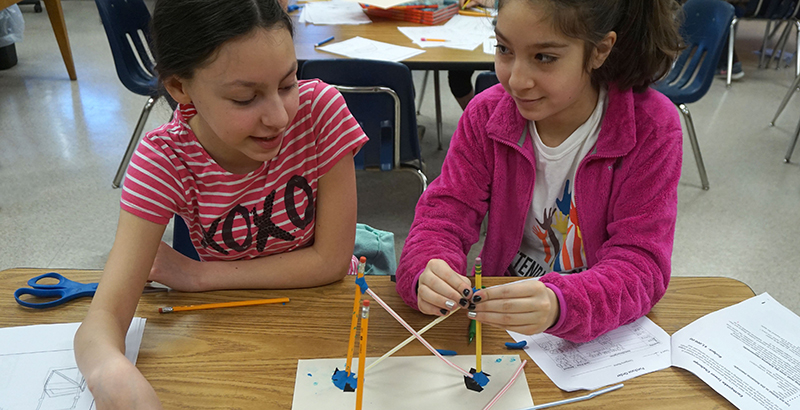 When I was a little girl in New Mexico, I would stare at the sky, studying the Milky Way, and dream of a future no one in my family could have imagined. Many years later, I was part of the Voyager 2 mission exploring the mysteries and wonders of our solar system.
How did I go from being a kid marveling at the night sky to a NASA rocket scientist and speaker at the Dreamforce technology conference? Simple answer: Girl Scouts.
I first discovered my love for space and passion for science, technology, engineering, and math on a Girl Scouts camping trip. Years later, when I was told "girls like me" didn't go to college, I remembered the strength, confidence, and resilience I learned from my time as a Girl Scout. In fact, I did go to college — I studied engineering and then worked at NASA, as well as IBM, Apple, and Dell. Girl Scouts helped make my future possible. It offered support and encouragement, and once I had that, I never looked back.
I want that for more girls, because if there's one thing I've learned as an adult and as a Girl Scout, it's that with the right encouragement, girls are capable of anything. I became an engineer because my Girl Scouts family believed in me and told me I could. We will need more girls to tap into their STEM potential to be leaders in the world and the economy of tomorrow.
That's why, last month, we announced the Girl Scout STEM Pledge, challenging CEOs across the country to join us in growing the number of girls in the STEM pipeline by 2.5 million by 2025.
This is not a pledge we make lightly — we are raising $70 million from corporations with a stake in this effort, and we urge the whole tech ecosystem to step up and invest in the women who are the future of their companies.
The girls we impact will include future CEOs, board members, and angel investors. These girls will go on to help fight climate change, develop powerful code, and cure cancer. And who knows — maybe they will even help create a colony on Mars.
My passion for engineering began when I built a rocket as a Girl Scout project, and my passion only grew over time. It wasn't just about the rocket, of course; it was about learning and applying challenging skills.
That's what we encourage: taking action, to be a G.I.R.L. — a go-getter, innovator, risk taker, and leader.
At Girl Scouts, we are uniquely equipped to have an impact on girls in STEM. We reach girls in nearly every ZIP code in the country. In communities from the East Coast to the West Coast and in between, we provide the tools and support for girls to reach their full potential and achieve their dreams. But beyond that, Girl Scouts encourages girls to seek ways to help make the world a better place.
Research shows that Girl Scouts are overwhelmingly more likely than non–Girl Scouts to participate in STEM activities (60 percent, versus 35 percent). And 77 percent of Scouts say that because of Girl Scouts, they are considering a career in technology.
Girl Scouts has focused on closing the STEM pipeline gap through girl-centered programming in engineering and coding. We introduced 23 new STEM and outdoor badges this year and are developing programs that focus on cybersecurity, computer science, and space science, working with organizations like Code.org, Palo Alto Networks, SETI Institute, and NASA, on STEM programming for girls from kindergarten through high school. The STEM Pledge includes plans to build regional STEM centers of excellence across the country.
But this is only the beginning. To create gender equity in STEM fields, we must actively encourage girls to pursue their passion and abilities, instilling in them the knowledge that their work is important, challenging, and valuable to their future and to society.
How do I know this approach will work? Yes, we have the research to prove it. But also, because I went from a girl gazing at the planets to a woman helping NASA to explore them. And I am not alone.
Get stories like these delivered straight to your inbox. Sign up for The 74 Newsletter