How a Summer Camp to China Hopes to Reinvent Student Enrichment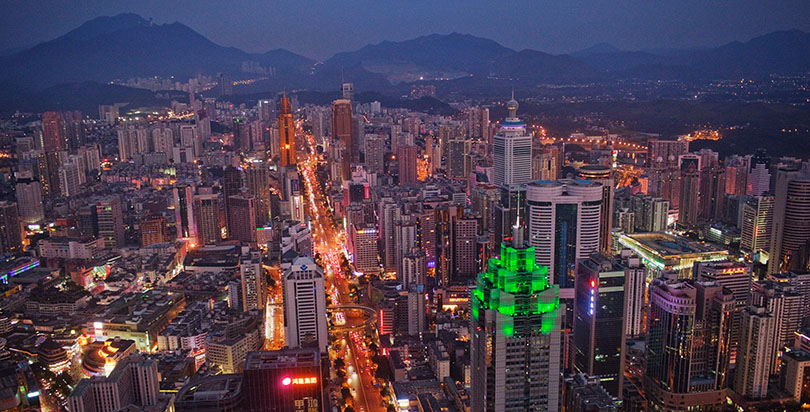 When Max Song seeks out new learning opportunities, he wants to be the dumbest person in the room. He's humble, he learns from others, and he embraces the acceleration.
It's a mindset he discovered when he moved from a low-income magnet high school in Chicago's Lincoln Park, where he was always an A student, to a notoriously high-pressure school in Beijing, where each student's performance was ranked weekly on a public board. A few weeks into his sophomore year, Song came in dead last: 546 out of 546.
"It gave me an opportunity to reconsider my identity, and by that I mean I was crushed," he said. "I decided that protecting my reputation as being smart actually was hindering my ability to learn, because in that situation I was by no means the expert at anything."
With this disposition, the 24-year-old Brown University graduate is pulling together a thought-provoking, three-week summer camp for young adults in Shenzhen — the Silicon Valley of China. The camp, Prometheus Education, is a "love child" between his expriences with Singularity University at the NASA Research Park in Silicon Valley, and his appreciation for the Telluride Association's summer leadership program and TED talks.
Bringing together about 30 applicants from across the globe, the participants will engage with some big thinkers — from a member of Canada's national debate team to the former general counsel of Microsoft in Beijing.
Lasting from July 15 to August 6, attending the camp costs $5,000 and includes lodging and food, access to all sessions, and some airfare costs. Current applicants are between ages 16 and 28. Song said there could be a few scholarship opportunities awarded on a case-by-case basis.
"I really look for people who have suffered in their early childhood," Song said. "Sometimes life just hands us some pretty unfair cards, but those unfair cards actually make us stronger. It gives you a chance to rise to the challenge, a chance to reconsider what exactly are you doing with your life."
Emphasizing global citizenship, the camp's approach doesn't fit neatly into the education frameworks of either the U.S. or China — even among entrepreneurs who are trying to reimagine school, including the founders of Coursera and Khan Academy. Song is working to reinvent student enrichment, a sidestep from a teaching model largely spawned from the Industrial Revolution, where the tidy rows of desks and the dinging bells each hour resemble a factory.
"Max and I have talked about frustration even with the educational reform movements, that they sort of want to make the current model cooler," said Dmitry Vagner, a Ph.D. math student at Duke University who met Song when the two attended Brown University. He was brought on board a few months ago and will offer attendees instruction in math. "We were like 'Let's just start from scratch,' and that literally even includes what we decide to teach them."
Song came to the idea through a few different experiences, including a summer researching genetic engineering at NASA Ames, and a second summer teaching biotechnology at Singularity University in Silicon Valley. The precursor to Prometheus is
One Salon
, a global chain of get-togethers Song launched to promote intellectual, open-minded discussions.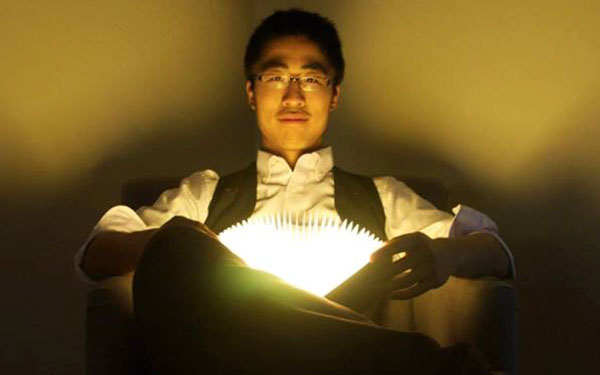 Training in public speaking, artificial intelligence, and entrepreneurism is at the cornerstone of the event's "show, don't tell" curriculum. With it, Song has amassed an impressive list of mentors, including from Harvard University and Yale University.
"We have been very conscientious in both the mentors and also the students we select to find people who are not only motivated by prestige, it's not like a resume-building thing at all," Song said. "In fact, we look for people who are somewhat immune to the prestige and who just really want to do things with their lives."
Though
the application
(which closes this weekend) is open to people across the globe, Song said Prometheus started as an opportunity for Chinese students specifically. As the country's economy struggles with its reliance on manufacturing, last year the government announced new policies to promote entrepreneurship.
In the fall, Song will become a
Schwarzman Scholar
, which is a new program in China that resembles the Rhodes Scholarship. Launching the summer program will allow him to "give something back to the Chinese community," Song said.
But the application was later opened to people from across the globe, including to students in the U.S. That's what makes this project interesting, said David Kay, the former general counsel at Microsoft who now spends most of his time as a governing board member for Ethereum, a public blockchain platform — the
public, peer-to-peer ledger that powers bitcoin. (
The 74: How the currency of the future — bitcoin — is making its way into school finances
)
Also a Brown University graduate, Kay has helped as an adviser as Song works to establish the camp. Because Kay launched a startup incubator in China, focusing on education technology apps, he plans to travel to Shenzhen for the camp to participate in a startup pitch competition.
"Having these connections made with students who are really from around the world has enormous potential, and just as I felt that immediate connection with Max because he went to my alma mater, that's one of those things that can leverage into something very, very powerful," Kay said. "Being able to create these bonds among people globally is very exciting."
Support The 74's year-end campaign. Make a tax-exempt donation now.