How a NYC Micro-School Is Rethinking Classrooms and Tests — and Using Projects to Inspire Learning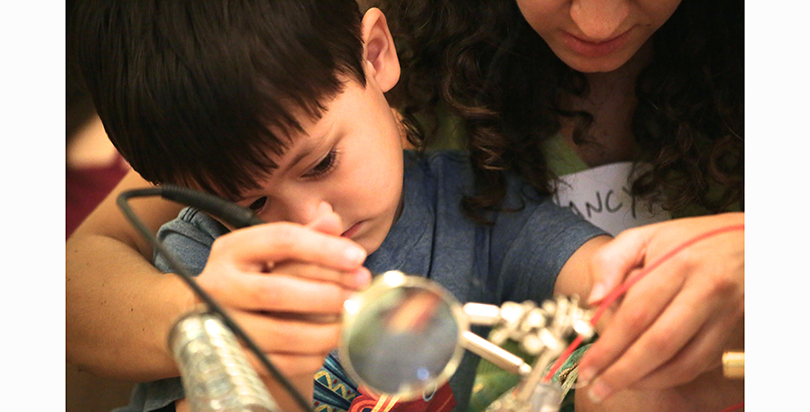 The first thing you notice about Portfolio School — a new micro-school in downtown New York City that's preparing to welcome its first class of students in a couple weeks — is its floor plan. Inside this Tribeca outpost, there are no long corridors lined with water fountains or bulletin boards, no enclosed classrooms with fixed rows of desks facing chalkboards.
Instead, this 2,500-square-foot site is a single sprawling room; an open space that has the look and feel of a loft apartment. And it's this space that will serve as the backdrop for one of the city's newest education experiments — a private school built around project-based learning, mixed-age classes, lessons that cut across subject areas and no homework.
Drawing from the increasingly popular micro-school trend, in which fewer students are placed in each class to foster individualized instruction, the inaugural class at Portfolio School will consist of only eight kids, students ranging in age between 5 and 9. The mission for year one: Hone and refine a more holistic classroom approach that breaks down a rigid structure that some say has limited innovation in public education. "This will be an environment where creativity and uncertainty are embraced," says Shira Leibowitz, Portfolio's Lower School Director.
(Sign up for The 74 newsletter for more education coverage)
As any educator will tell you, though, teasing out that creativity, and creating a space for wonder, is no small challenge. Which is why the educators behind Portfolio School are structuring their days not around fixed lesson plans but fluid project-based exercises — projects that task kids with confronting big-picture questions and solving real-world problems through inquiry and firsthand experimentation. This approach encourages students to think broader, about whole concepts, and underscores the point at which different disciplines like math, reading, science, and history all intersect. "We want kids to have a narrative of reality that's not divided by subject," said Nancy Otero, the school's director of project-based learning.
---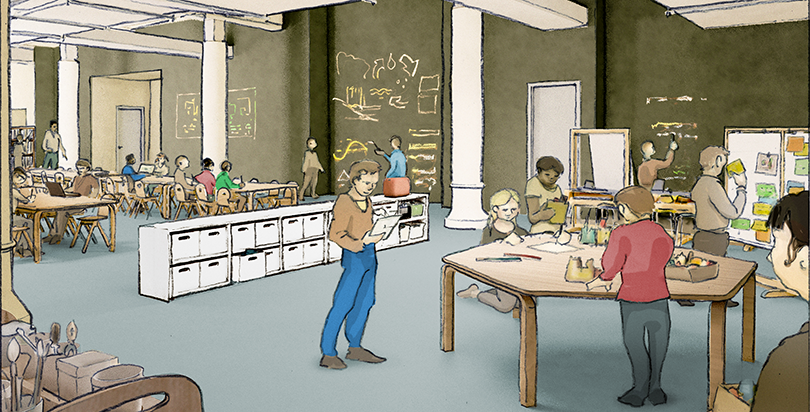 Otero spent four years working with Stanford University's Transformative Learning Technology Labs, developing a project based learning curriculum for the FabLearn Labs program (previously named FabLab@School). The hands-on STEM program has so far been implemented in eleven schools around the world including the Darunsikkhalai School for Innovative Learning in Thailand, and East Palo Alto Academy in California. Otero's research paper examining the effects the FabLabs had on students was recently accepted by the Interaction Design and Children Conference.
Despite Otero's background in education technology, she stresses that technology will not be the focal point of Portfolio School's curriculum. This sets Portfolio apart from other micro-schools like AltSchool, where students spend a portion of the day receiving personalized instruction and completing digital projects on their tablets. "Technology is going to help the kids to make their ideas tangible and…express their creativity," said Otero.
"We want our students to be users of technology rather than just consumers," adds Leibowitz.
In addition to traditional classroom instruction, Portfolio will also emphasize social and emotional learning. Each day will start and end with a community meeting where students are invited to engage in open and honest discussion. "We want the students to be reflective, and to better understand themselves and others," says Leibowitz.
From there, students will spend the day rotating between various "learning experiences" — from science investigations to filmmaking, digital storytelling, coding, presentations from visiting artists-in-residence and field trips in and around the city — that are all connected in some way to a larger overarching concept. Although lessons are designed to be more interdisciplinary in their nature, math and reading will still be a crucial component of the day's activities and student progress will be tracked using common guidelines, like the Next Generation Science Standards.
---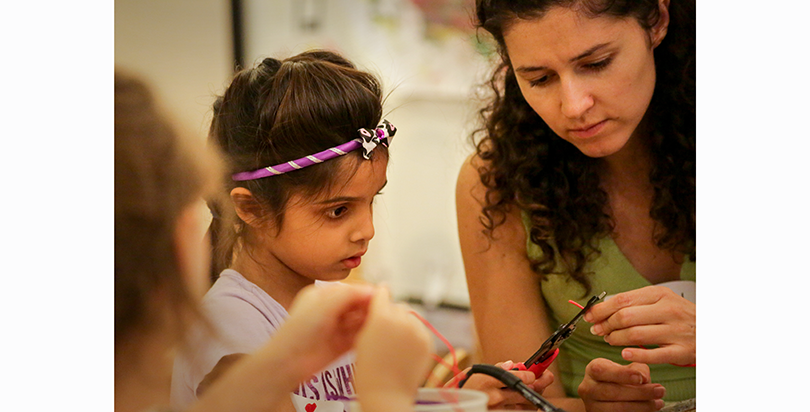 Otero says that while tracking students' progress is important "we must make sure we're doing so in a way that's not obtrusive." This means that rather than standard homework students will present their knowledge through alternative means — from giving presentations to creating or building objects that align to their interests. Quizzes will be used if necessary but will not be a regular occurrence in the classroom. "We want our kids to fall in love with learning," said Otero. "We don't want to force kids to do things they don't like to do and then associate that with learning."
The Portfolio School is the brainchild of Babur Habib, founder of the digital textbook startup Kno, which was acquired in 2013 by Intel Education. Habib left his job at Intel last year after he said he realized that "there are other fundamentals we should look at in education." aside from technology. Frustrated by the confines of the current system, Habib decided that the best way to implement creative education solutions would be to start from scratch, creating his own school from the ground up.
Soon after, Habib told his idea to friend and fellow Princeton graduate Doug Schachtel, a former project manager for marketing consultancy Donovan/Green. As Schachtel became more immersed in the project, Habib asked Schachtel to commit to Portfolio full-time, naming him Chief Operating Officer. "The impetus for me was looking forward to the decisions that I'm going to have to make for my own children," said Schachtel. "I would love to create a school that I would feel comfortable putting them in."
Habib and Schachtel worked rigorously to put together a team of experts that would help guide their vision. Members of their advisory council include Tony Wagner, expert in residence at Harvard's Innovation Lab and senior research fellow for the Learning Policy Institute; Tikvah Weiner, co-founder and director of the I.D.E.A schools network; and Thom Markham, founder of learning company PBL Global and author of the Buck Institute for Education's Handbook on Project Based Learning.
Moving forward, the two hope to expand Portfolio into later grades and older students, and to build a broader network of Portfolio schools, with around 80 students at each campus. They are also working to implement financial aid assistance for the 2017-2018 school year (annual tuition for the entering 2016 class is $32,450).
In detailing the school's project-based approach, Otero recalls her time working to launch a FabLab School in Guadalajara, Mexico, seeing the way hands-on learning created a spark within her students. "The results superseded any of my expectations and I still receive emails from those kids about how the project changed their life," she says. Although she feels that project-based learning is the future of education, Otero admits that it can be difficult to implement this strategy in traditional schools.
Enter Portfolio.
Schachtel and Habib say they see projects as the way to harness the kind of creativity they want to flourish at their school. In a world that increasingly values "soft" skills like collaboration, communication, entrepreneurship and perseverance, the founders say they started questioning why these skills weren't the bedrock of everyday learning in traditional schools. At Portfolio, it won't be about memorizing the "right" answer; it will be about discovering the answer through collaboration.
Habib then goes further. He sees Portfolio as an incubator — a test environment for a learning style that goes deeper than modern-day edtech, and a proving ground for a style that he believes will catch on beyond the walls of his first micro-school. "It's not about kids having to learn more and more content, it's about what they do with that content," Habib says. "When kids engage in interdisciplinary team projects and build something that's substantial, they will learn these skills naturally… Our team believes this is the way that every child in the 21st century should learn."
Support The 74's year-end campaign. Make a tax-exempt donation now.