How 14 States Are Making Sure Teachers Have High-Quality Materials Students Need
Pickford: These state leaders are following the evidence and the expertise of local educators to help schools make up for lost learning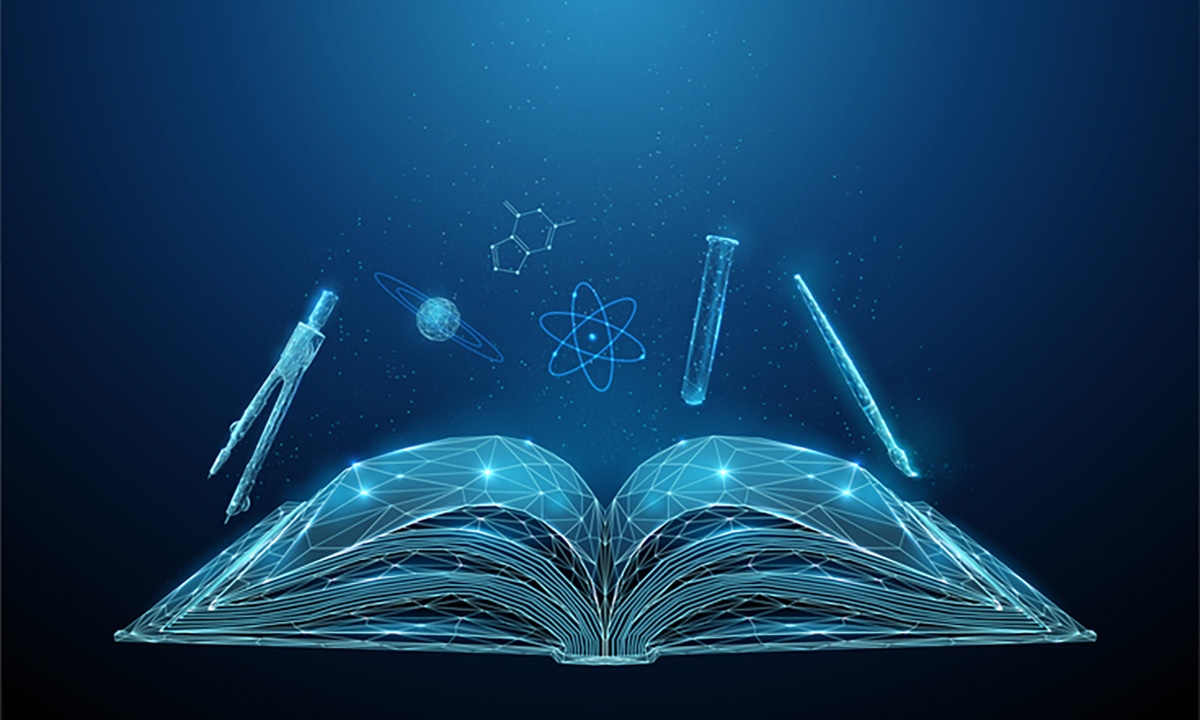 Support The 74's year-end campaign. Make a tax-exempt donation now.
With all available data confirming the pandemic's historic harm to student progress, the nation's focus on academic recovery has never been more clear. On one hand, attention is rightly being paid to strategies that can make a real difference, like high-dosage tutoring, extended school days and personalized learning. But on the other, no interventions will bear the results students deserve without quality instructional materials embedded at their core.
Amid the culture wars around classroom curriculum, a cohort of states has figured out how to prioritize the use of evidence-based, teacher-endorsed, high-quality materials that equip educators with the tools they need to support student learning. Fourteen states are leading the way: Arkansas, Delaware, Kentucky, Louisiana, Maryland, Massachusetts, Mississippi, Nebraska, New Mexico, Ohio, Oklahoma, Rhode Island, Tennessee and Texas.
Not coincidentally, these states are engaged with the Council of Chief State School Officers' High-Quality Instructional Materials and Professional Development Network, which has been working since 2017 to support state leadership in this area. Their work works; reports from CCSSO and the RAND Corporation demonstrate the expanded use of quality materials in these states — showing that while decisions about curriculum and professional learning ultimately happen at the school or district level, states can and should use every opportunity to support smart local actions.
To help other states learn from the network, as well as efforts driven by leading organizations like EdReports, Instruction Partners, Knowledge Matters, Rivet Education and TNTP, the Collaborative for Student Success launched CurriculumHQ — an online platform that brings together research, resources, advocacy opportunities and news on all things quality materials. The goal is simple: to advance more and better use of the best instructional tools for kids across the country, along with the training teachers deserve. Over the past 14 months, we've cultivated partnerships with dozens of education leaders; curriculum, training and subject matter experts; publishers and providers; and state and national advocacy organizations, and all of them believe states have a critical role to play.
This doesn't mean a heavy-handed, top-down approach. It means empowering districts with better choices and resources. A statewide pilot program in Kentucky provides state funding and expert coaching support to help 12 local districts design and implement new high-quality curricula. Rhode Island has forged deep partnerships among district leaders, educators and curriculum experts to gather data about districts' curricular choices, help develop a state-approved list of quality programs, and train district leaders to recognize and understand the benefits of high-quality materials.
It means adding state funding and teacher training opportunities to complement district initiatives. In response to pandemic learning disruption, Delaware and Nebraska have paid for districts to use the high-quality Zearn math program to accelerate learning, both during the school year and in summer programs. Massachusetts supports quality early literacy instruction at the local level by offering detailed guidance on evidence-based literacy practices, identifying quality materials in the state Curriculum Rating by Teachers platform and funding teacher training in the science of reading. Tennessee offers state funding to support professional learning for educators as they implement new, quality instructional materials.
It means equipping local educators with evidence-based rubrics to review and endorse materials for state approval, as is happening in Mississippi, a national leader in math and reading gains. Mississippi, Arkansas, Nebraska and Ohio each offer a tailored state platform that provides curriculum reviews and state-specific resources to help districts and schools select the best materials. These state websites make it easier for districts to shift to high-quality curricula by sharing detailed review rubrics, lists of vetted instructional programs and information on professional development.
Investments in proven curriculum not only undergird the success of other recovery strategies, but they offer long-term impact, since districts often use adopted materials for six to eight years. Efforts like Nebraska's Zearn initiative are already benefiting the students who need it most. A recent study demonstrated that Nebraska's Black and Latino students, English learners and students eligible for free and reduced price school lunch who used Zearn consistently achieved larger gains on the state math test than those who did not.
While these promising initiatives are worth celebrating, much of the country has work to do to empower all teachers and students with the resources they deserve and to ensure parents that educators are using the best materials available. Evidence shows that nationwide, 70% of teachers struggle to find quality materials and can spend up to 12 hours a week piecing together lessons, activities and assignments for their students. Their time would be much better spent using evidence-based, teacher-endorsed resources so they can focus on the individual learning acceleration needs so many students face right now.
CurriculumHQ provides a 50-state snapshot that shows each state's initiatives around quality materials and aligned professional learning — including whether the state is dedicating any of its unprecedented COVID relief funding in this area. The reality is that around two-thirds of states offer limited or no support for local adoption of quality materials — but there are plenty of concrete actions they can start taking now.
State education leaders often underestimate their ability to impact local decisions on instructional materials. In order to drive real progress in academic recovery, they must equip teachers with the tools and resources they deserve to lead classroom learning each day. More leaders should follow the examples of these 14 states and support smart local decisions to help students and teachers now.
Support The 74's year-end campaign. Make a tax-exempt donation now.