How 1 Nonprofit Is Trying to Get Kids Excited About Computer Science & Closing Cybersecurity Skills Gap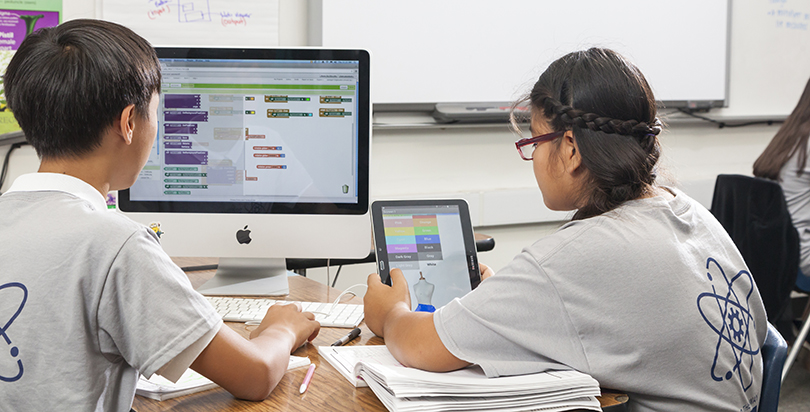 The business world has worked to make Americans aware of the need for STEM-educated students to meet rising demands on the nation's workforce. But there's another mounting issue at stake: national security.
Both the U.S. government and major corporations have a dire need for additional computer science experts capable of staving off cyberattacks. And a recent
global survey of 19,000 information security experts
suggests this lack of skilled workers is about to get a whole lot worse.
"There is a
projection
of a shortage of 1.8 million professionals in cybersecurity by 2022," says David Greer, senior vice president and chief programs officer of Project Lead the Way. "It is very important to us to start addressing [this crisis] early on in the educational life of a student that they can choose to be whatever they would like — but the option of computer science needs to be one of those choices."
Since students can form negative impressions of math and science as early as second grade, it is important to engage them young with programs and projects that make learning feel like play. So the Indianapolis-based nonprofit works with schools to deliver computer curricula starting in kindergarten.
"The program empowers students to develop problem-solving skills needed to develop grit and perseverance," Greer says. "They learn it is OK to fail while working together and collaborating to create solutions to hard problems."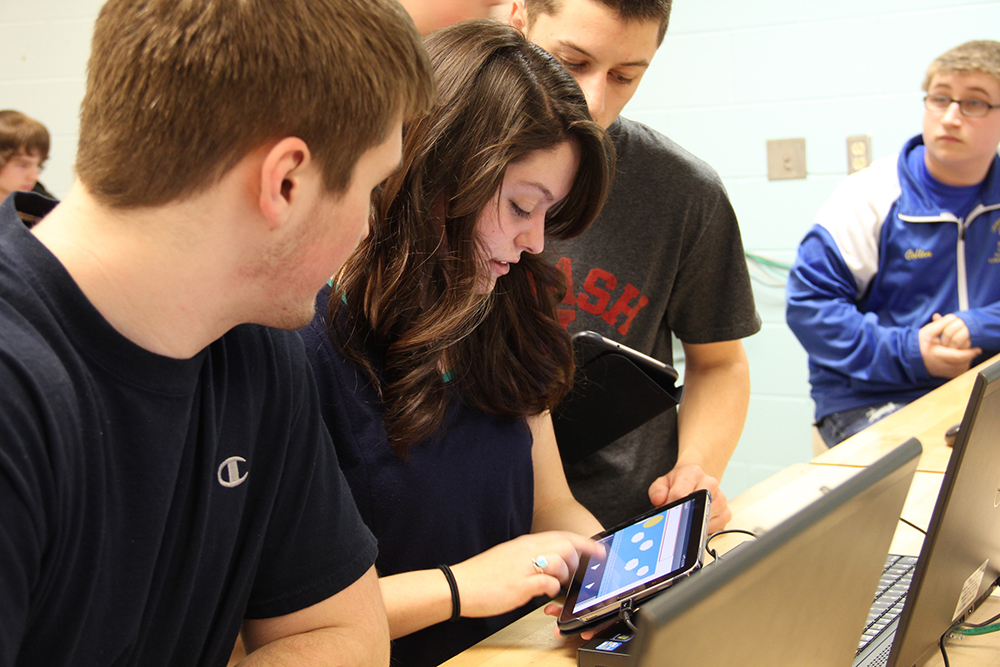 Overall, Project Lead the Way's engineering, biomedical, and computer science programs are used in more than 9,000 schools across the country, reaching 2.4 million students in grades K-12 every year.
The computer courses aren't simply about following steps to create an end result, Greer says. Instead, 10 students can have 10 different solutions to 10 different problems — and they can all be right. "It is dynamic problem-solving across disciplines to expose them to relevant problems so they can see how it applies to careers," he says.
As students advance through the curriculum, the lessons grow more complex and will culminate in a new cybersecurity course Project Lead the Way will offer for high school students in fall 2018.
Kids should be able to get involved in STEM no matter the demographics of their school, Greer says, pointing to the Union Public Schools in Tulsa, Oklahoma, a majority Hispanic district where 80 percent of the students receive free or reduced-price school lunch. Four years ago, when only 75 students in the entire district were taking a STEM-related course, school officials piloted a K-5 Project Lead the Way course. Today, the district has implemented K-12 science and tech courses across the entire district, reaching more than 10,000 students.
"It has changed the lives of teachers and students and is a great example of what can be done and accomplished to provide opportunities for students for any career and into college," Greer says. "It provides equity for success later in life."
To help with continued outreach, Verizon partnered with the nonprofit in the form of a $5 million grant that has trained teachers in 240 middle schools in 36 states, as well as provided software and equipment to make sure the program works in those schools. Verizon has now pledged another $3 million to add 150 more schools to the network.
This outreach is particularly important in bolstering diversity in STEM subjects, as girls make up only 22 percent of all computer-science students, and African-American and Hispanic students represent just 13 percent.
"It is important to find ways to engage students and bring relevancy and excitement as early as possible," Greer says. "It helps combat stereotypes by inspiring and engaging students as early as kindergarten."
Solving for diversity can help with cybersecurity as well. "Everyone comes from different backgrounds and points of view to solve a problem," Greer says. "We need that for protecting data and national security."
---
---
Get stories like these delivered straight to your inbox. Sign up for The 74 Newsletter