Why Michigan Legislators Want to Make it Easier to Become a Substitute Teacher
The state's House Education Committee heard testimony from educators to modify current requirements.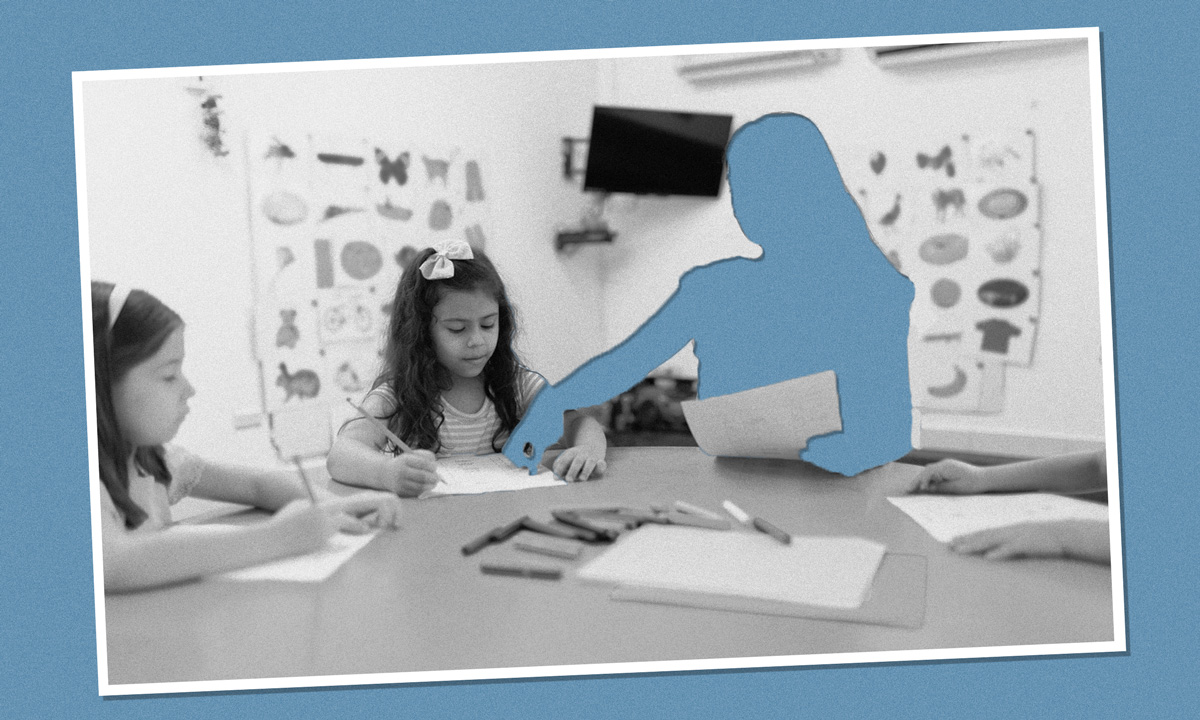 Support The 74's year-end campaign. Make a tax-exempt donation now.
Lawmakers on the Michigan House Education Committee heard testimony from educators earlier this month regarding HB 4549, which would modify the requirements to become a substitute teacher in hopes of addressing the ongoing shortage.
Rep. Nate Shannon (D-Sterling Heights), who sponsored the bill, testified in its support alongside Sheryl Kennedy of the Michigan Department of Education.
The proposed changes to Michigan's school code would allow for anyone over age 21 with a high school diploma to substitute teach in classrooms for grades 9 through 12, and allow anyone over the age of 18 also enrolled in a teacher preparation program to substitute teach in kindergarten through eighth grade.
Shannon said that the changes to eligibility requirements, while "uncomfortable" for many educators, would be a temporary solution to Michigan's shortage of substitute teachers that accelerated during the pandemic. The bill, which has yet to be voted on by the committee, would include a sunset clause expiring the eligibility changes in June 2025.
"We have a problem, and we're doing things that maybe not necessarily all of us are comfortable with," Shannon said. "But we have to do something in the meantime."
Rep. Jaime Churches (D-Wyandotte) voiced concerns that the bill would make it too easy to become an educator, even for a short period of time. She said that her own experience as a teacher showed her that students require highly qualified substitutes in order to continue their learning and to allow permanent teachers to take time off.
"You can't put any substitute in an emotionally impaired classroom," Churches said. "And I could argue you can't put any substitute in just a fifth-grade room like mine easily."
Kennedy and Shannon noted that the bill would not apply to special education teachers and classrooms.
Rep. Brad Paquette (R-Niles) argued that changing the requirements for substitute teachers could provide necessary work opportunities for young Michiganders. He said that he "fell into teaching" in his own career and hoped the bill would help others do the same.
"This is going to open the door for a lot of people," Paquette said.
Kennedy said one goal of the legislation would be to connect young people who are undecided about their career path to school districts and the communities they reside in, ideally encouraging them to pursue long-term careers as teachers.
"One of the things that we hope this bill will do is build those relationships," Kennedy said. "And perhaps one of those young people that are substitute teaching, or a 21-year-old who's maybe done a little college, they have an experience and then they say, 'Oh wow, this is what I was meant to do.'"
Various incentives have been adopted at the state and school district level to attract teachers to Michigan's public schools, but Shannon said the state won't see the effects of those programs for a few years. In the interim, he said that HB 4549 would help ease the strain on school districts.
"We want to be able to solve the problem in a systematic way," Shannon said. "But we need to have a little time to figure this out."
Michigan Advance is part of States Newsroom, a network of news bureaus supported by grants and a coalition of donors as a 501c(3) public charity. Michigan Advance maintains editorial independence. Contact Editor Susan Demas for questions: info@michiganadvance.com. Follow Michigan Advance on Facebook and Twitter.
Support The 74's year-end campaign. Make a tax-exempt donation now.