House and Senate Debate Billions in Education Cuts That Will Surely Never Hit Obama's Desk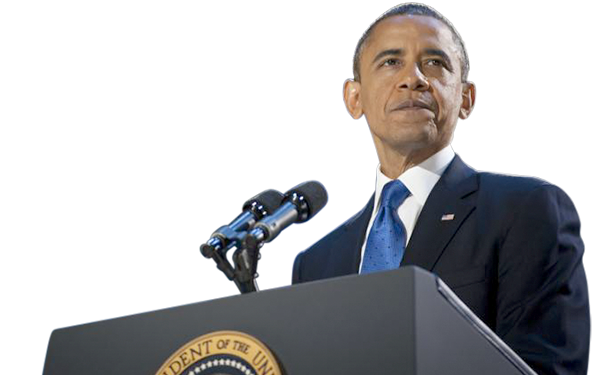 Washington, D.C.
Two bills, billions in education cuts, but neither are likely to hit the floor in either chamber, much less become law.
Senate Republicans have proposed cutting federal education spending by more than $1 billion, their opening bid for programs like Title I and Head Start as Washington revs up for its annual appropriations fight.
Their bill, which passed the Appropriations Committee on a party-line vote in late June, would give $65.5 billion to the Education Department for programs at the preschool, K-12 and college level. That represents a $1.7 billion cut from the last fiscal year.
Democrats were, predictably, displeased. "If we want our country defined as one that invests in our students…we need to do better than this bill," Sen. Patty Murray, Democrat of Washington, said during the June 25 markup. Education Secretary Arne Duncan later said in a video posted to Twitter that the cuts "make no sense to me whatsoever."
The bill proposed by House Republicans would slash an additional $1 billion, reducing department funding to $64.4 billion. This is the first time in three years that House Republicans have released a draft bill. (The always-controversial appropriations measure, which also funds lightning-rod items like health care reform and abortion, hasn't been considered on the floor in either chamber since 2009.)
President Barack Obama has said he'll veto any bill not part of an increased overall spending level, and Democrats in Congress are so far following his lead
The education cuts are deep for two reason: First, because total spending is again subject to the 2011 sequester (after two years of increased spending limits), and second, because congressional Republicans want to put more funding into defense programs than non-defense items.
However, not all programs would receive a cut under the Republicans' plan. They are offering increases for Title I grants to low-income schools; federal supports for charter school development; the Head Start program, which is run out of the Health and Human Services Department; and grants for children educated under the Individuals with Disabilities Education Act.
The big savings would likely come from completely eliminating 10 programs, including preschool development grants, Investing in Innovation grants, and the Striving Readers literacy program; as well as cutting federal dollars for school counseling, the Advanced Placement program and physical education. Another several dozen programs would see huge cuts as compared to previous funding, including grants to improve teacher quality, which the GOP would shrink by more than 25 percent.
Although these bills have started the legislative process, they're not likely to hit the floor in either chamber, much less become law.
President Barack Obama has said he'll veto any bill not part of an increased overall spending level. Democrats in Congress are so far following his lead, filibustering Senate consideration of other spending bills and voting in large numbers against even non-controversial bills in the House. And the White House
last week wrote
to Senate Appropriations leaders to express their displeasure with the education funding bill specifically, citing both the overall lower spending cap and its end of funding for preschool development and innovation grants.
Instead, the bill is better thought of as Republicans' opening offer, as congressional leaders and the White House spend the next few months negotiating how they'll fund the entire federal government.
Many of the eliminated programs will stay on the chopping block, but preschool development grants may well survive. Early learning has been an Obama administration priority, and Rep. Tom Cole, the Oklahoma Republican in charge of the education appropriations subcommittee, has said that if the committee gets more money, he'd like to see it go to preschool. Duncan in his Twitter video notably singled out the preschool grants and the Investing in Innovation program (which he already this year campaigned to keep as part of the No Child Left Behind reauthorization) as initiatives worth saving.
Current funding runs out at the end of the fiscal year, Sept. 30. Negotiations on either an omnibus appropriations bill (which combines several appropriations bills) or continuing resolution (which continues funding programs at current-year levels) will begin in earnest after Labor Day.
Get stories like these delivered straight to your inbox. Sign up for The 74 Newsletter