Tucker: Hoping Clinton Rekindles the Spirit that Pioneered an Innovative Preschool Program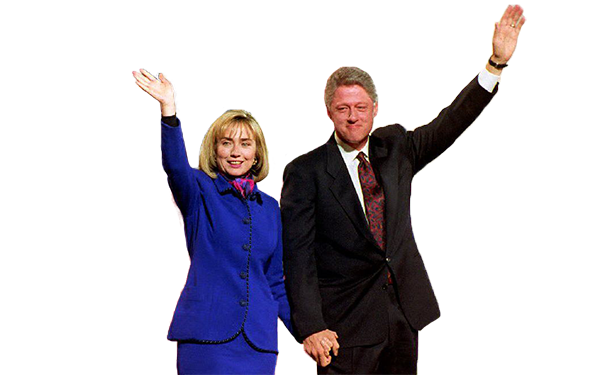 Back when Hillary Rodham Clinton was still an education innovator, the Democratic nominee, then the young first lady of Arkansas, brought to her adopted home state an inspired program called HIPPY, which coaches less-affluent parents who want to prepare their preschoolers for first grade.
Former President Bill Clinton gave the program a much-deserved mention in his keynote speech last week at the Democratic National Convention.
"Hillary told me about a preschool program developed in Israel, called HIPPY: Home Instruction Program for Preschool Youngsters. The idea was to teach low-income parents, even those who couldn't read, to be their children's first teachers. She said she thought it would work in Arkansas. I said, 'That's great, what are we going to do about it?' She said, 'I already did it. I called the woman in Israel and she'll be here in about 10 days to help us get started,'" he said.
Thus it was that, in 1986, Arkansas became the third state to start its own HIPPY program. Decades later, HIPPYUSA is still going strong with programs in 22 states and the District of Columbia.
The former president's shout-out to the HIPPY program is a reminder that his wife's interest in early education goes back decades; it also dovetails nicely with her current proposal to make high-quality pre-K classrooms universally available. Bill Clinton's outline of the candidate's early activism in education also harkens back to a time when she was widely recognized as a leader in education reform.
HIPPY's genius lies in its recognition that one of the greatest disadvantages that poor and working-class kids face in achieving educational parity comes from their home environments, where their parents often lack stellar educational credentials themselves. Those parents are less likely to read to their children or to engage them in conversation, which limits not only their reading ability but also their vocabulary.
Experts in pre-school education believe that, by age 3, poor kids may hear as many as 30 million fewer words than their affluent counterparts. They enter first grade with less competency in reading than those children whose parents have already given them library cards and surrounded them with books, setting aside time each evening to read them bedtime stories or putting them in front of a computer screen with digital learning apps.
In other words, poor children inherit their parents' limitations.
The HIPPY program seeks to ameliorate those disadvantages. Concentrating on families below or near the poverty level, it trains peer educators to go into homes and teach parents to teach their kids. Parents use a finely tuned curriculum, aimed at 3-, 4- and 5-year-olds, to instruct their children in reading, math, language and science, as well as motor skills. They are encouraged to spend 15 to 20 minutes daily with their children reading books and engaging in activities that develop academic skills.
The University of South Florida's HIPPYUSA National Research and Evaluation Center tracks research on the program. It concludes that "HIPPY graduates have demonstrated higher scores on standardized pre-academic, language, and cognitive direct assessment measures."
That's especially important in places like my hometown of Monroeville, Alabama — the fictional Maycomb in Harper Lee's "To Kill a Mockingbird." On the boundary of Alabama's impoverished Black Belt, Monroe County has an unemployment rate of around 10 percent, more than double the national rate. More than 25 percent of residents live under the poverty line, according to Alabama Possible, which tracks such data.
Kay Hamilton, Monroe County's HIPPYUSA coordinator, says the program has served about 900 families over the past decade, relying on a core of dedicated peer parent-educators who earn around $10 an hour. Parent enthusiasm shows in the percentage of them the program retains for the full three years — upwards of 90 percent, she said.
"The other day I was in a store, and one of the clerks stopped me," Hamilton told me. "She said, 'My children are in the 8th and 9th grades, and they are both on the honor roll. They are HIPPY graduates.'"
Hamilton said such parent testimonials are not unusual.
That Hillary Clinton spotted HIPPY's potential early on is testimony to her advocacy for children, her insistence that a high-quality education is the right of every American child. Lately, though, she has backtracked and tamped down that spirit to earn the support of teachers' groups that resist change and reject reform.
Here's hoping Candidate Clinton can rekindle the "change-agent" spark that led her to start a HIPPY program in Arkansas.
Get stories like these delivered straight to your inbox. Sign up for The 74 Newsletter