Homecoming: After Three Years Living in a Shelter, Darius and His Mom Get Apartment of Their Own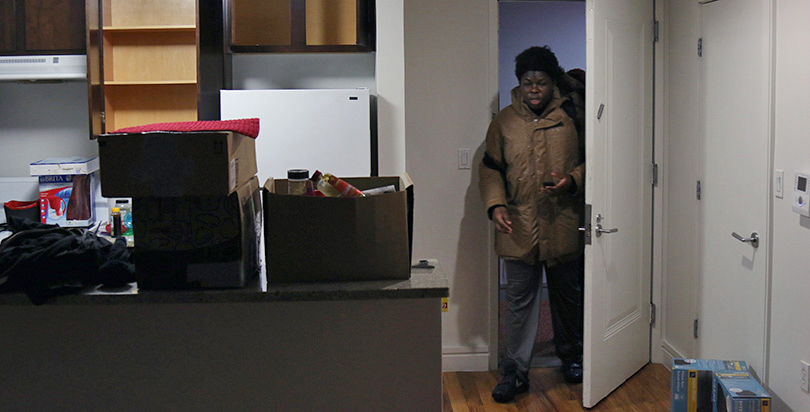 Brooklyn, New York
Traci Hansome had wanted the big move to be a surprise, but the boxes around their small living space were a dead giveaway.
For the past three years, Traci and her 17-year-old son, Darius, had been
living in a homeless shelter
, and the unstable conditions were taking a toll on the young man's well-being. But finally, after several years looking for a home, 38-year-old Traci secured a one-bedroom apartment, a modest space in a spiffy new building in Bedford-Stuyvesant that was reserved for low-income housing.
Before Darius arrived home from school on Monday — he's a senior at Park Slope Collegiate high school — Traci and a team of movers relocated their belongings in pink storage bins from the shelter to their new digs. Darius often holds back his emotions, so he acted like he wasn't too impressed when he walked into the apartment for the first time. Still, the small smirk on his face seemed to imply otherwise.
"This is your new place," Traci said to Darius. "What do you think?"
"It'll suffice," Darius responded. But once he saw his new room, he recognized how the change would affect his life. "I thought we wouldn't get out [of the shelter] before I left high school," he said. "Now, there's finally stability — and there will be stable Internet."
Until this week, Darius was part of a growing homeless population in New York City's public schools: About one in 10 students in the city experienced homelessness last school year, according to data
released in October
by the New York State Technical and Education Assistance Center for Homeless Students. That was a 22 percent jump from the 2014–15 school year, when nearly 87,000 homeless students attended New York City schools.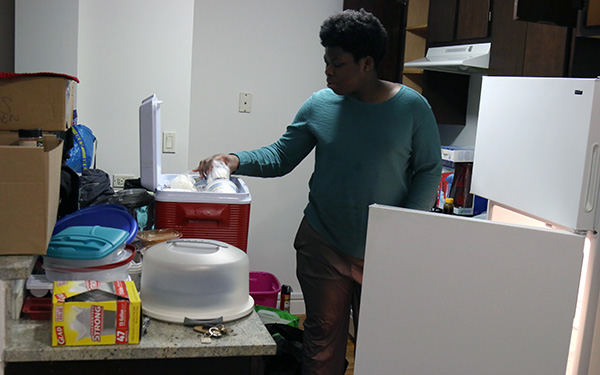 Simply experiencing homelessness has profoundly negative effects on student academic performance, often creating significant barriers to graduation. But gaining a new home doesn't necessarily eliminate the roadblocks that can prevent students from performing well in school. In fact, formerly homeless students struggle academically at rates similar to their classmates who are still displaced,
according to a recent report
from the Institute for Children, Poverty and Homelessness.
Despite those challenges, Darius expects to graduate on time, though mathematics and physics have proved difficult. The aspiring novelist is in the middle of the college application process and plans to pursue an English degree close to home.
Finding a permanent place to live took years, Traci said, because she could only afford an apartment through a housing voucher program, and landlords
often refuse to accept
vouchers. The family's new home is small — Darius will get the bedroom, while his mom will sleep in the living room — but it's theirs.
"Finally, an escape," Traci said to her son. "Should we stay?"
Darius was quick to respond: "Yeah, we can stay."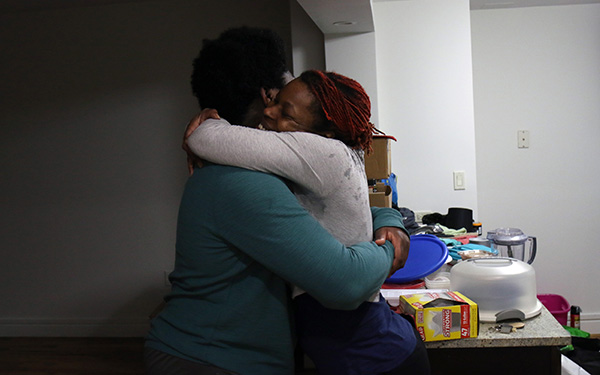 Support The 74's year-end campaign. Make a tax-exempt donation now.