Holmes: What Is School Quality, and Who Decides? We're Bringing Together Educators, Families and Students for This Vital Discussion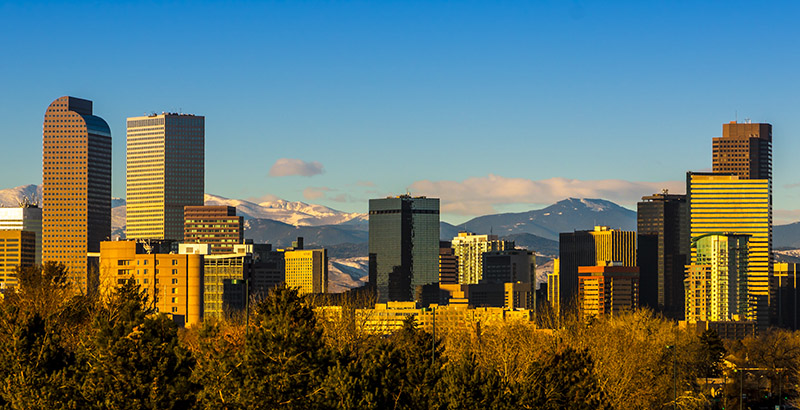 The past few weeks have been a busy and conflicted time in Colorado around questions of school quality. As our state board voted to raise the "cut score" for elementary and middle school performance ratings by 8 percentage points, establishing a higher bar for schools across Colorado to achieve success, the state Department of Education is preparing to release guidance for a new pilot project for local accountability systems to supplement state rankings. That pilot will likely be, in part, inspired by similar work unfolding in Massachusetts, Texas and California.
It seems change is in the air, and on Nov. 7, a group of educators, families and students will travel from across Colorado to join policy experts, district leaders and local policymakers in addressing a fundamental question about our state's schools: What is quality, and who decides? Garnering insights from communities and families on how we can better structure accountability systems to answer this question, we hope to empower local and state legislators to advocate for this pilot project — and for an expanded definition of school quality, considering both assessment data and nonacademic indicators from student engagement and educator retention to social-emotional learning and workforce preparedness.
As a state and nation, we are emerging from an era of believing that a simple answer exists to that question. I count myself among a handful of people, once identified as education reformers, who are finally acknowledging that the school accountability system we built and defended — with good intentions — has had significant unintended consequences.
The current accountability system hinges on the fundamental goals of transparency and comparability across schools and districts. We believed, to a fault, that this was the only way to solve real problems of intradistrict and interdistrict inequities. It is debatable whether this has really been accomplished, even though we have ratings, rankings and a plethora of data points to show for it. If anything, this system has failed the families, teachers and communities who want actionable, relevant data but still can't get it because it has been tailored, first and foremost, to serve state and federal needs.
I can speak to this as a teacher, and as a school- and state-level education leader, who has seen for nearly two decades the imperative for our schools to compare their performance against that of their peers. Colorado's system, for example, offers single ratings of schools based on test score data, which are easy for local and state education agencies to track — but fails to consider other measures of a school's quality; in other words, the extent to which they effectively serve the whole child. We may have neglected to drive meaningfully toward the essential components of enriching, engaging learning environments, including the extent to which we are retaining high-quality teachers, ensuring the longevity of our principals and partnering with our communities.
In the absence of data systems that are relevant to them, families and communities share their own wisdom, forming social media groups and informal networks that review and judge school quality based on their lived experience, expanding far beyond strictly academic measures. However, this more nuanced dialogue exists only at the periphery of our education system, leaving intact official measures that not only fail to reflect public input but also compare our schools using a limited set of criteria. This potential divide between what families want and what schools measure is our central issue.
Now, state education officials and district leaders have an opportunity this week to invite educators, families and even young people to help shape accountability systems that work for them — and better ensure the success of a pilot project that can have ramifications across the country. These systems leverage parent and community input, prioritize expanded indicators of quality like mental and behavioral supports, school climate and family engagement, and elevate the importance of student progress over a single letter or number grade that demonstrates a child's degree of proficiency at a fixed point in time rather than how much he or she has learned.
In doing so, we can still collect data that illustrate how effective we are in serving students furthest from opportunity.
At the Colorado Education Initiative, an organization that for a decade has convened policymakers, advocates, educators and community leaders to drive innovation in the state's schools, we've learned to look locally for ideas about how to build an accountability system that is both responsive and relevant. We believe that our local education leaders are collectively on the verge of a new approach, driven by an effort to expand the ways in which we identify and communicate the quality of a school. Our event this week is designed to propel local education leaders to translate that new approach into reality. And, as a result, we envision that our educators are primed to begin to assess for more holistic measures of success, making the most of well-established continuous improvement processes to adjust and transform lessons and experiences in ways that ensure student engagement, well-being and workforce readiness.
Meanwhile, these local assessments are evolving to include capstone projects and performance-based work, new mediums through which we can more holistically measure student success. Districts are piloting student perception surveys and culture and climate measures that indicate we are taking seriously the nonacademic indicators, ranging from health and wellness to 21st century skills like creativity, collaboration and critical thinking, that are integral to the human experience of learning and ultimately to student success.
Progress across the states moving in this direction will continue to be uneven and complicated, but from Massachusetts to California, we are seeing that there are viable solutions to many of the issues our earlier systems have created.
Promoting new approaches to identifying and collecting a wider range of data will serve the mission of quality, deepen a learning agenda about what makes and sustains quality schools, and meet the needs of educators, families and others who demand better than what we have now.
Rebecca Holmes is president and CEO of the Colorado Education Initiative.
Support The 74's year-end campaign. Make a tax-exempt donation now.