Hoffman: By Easing Rules and Restrictions, States Can Give Districts the Flexibility They Need to Deliver Education in This Pandemic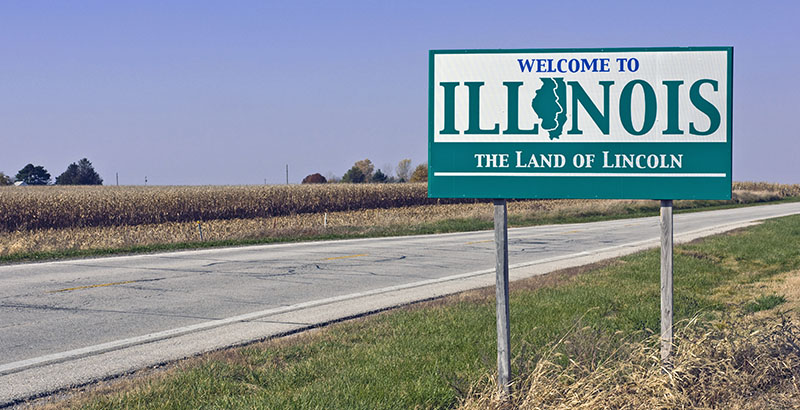 There is little doubt that COVID-19 is unlike anything we have ever seen. Though it appears that social distancing measures and stay-at-home orders are working, big challenges are still ahead.
In education, this is especially important. Any expectation that this disruption will eventually give way to a return to standard operating procedure is tomfoolery. The reality is that schooling will look and feel different. It will require that teachers, school leaders and policymakers be innovative, agile and focused.
Education is the most local thing we do together. While the decision to close schools needed to be made across the board, how schools go about building a new normal should be up to those closest to the situations in each community. It will be important that policymakers and school system leaders provide a framework that allows the teachers and administrators nearest to the students they serve to come up with approaches to learning that address the needs and interests of those students and families.
To be sure, policymakers and school system leaders have an important role to play. They should retain important functions, like ensuring that schools make time to assess COVID-19 learning loss through repurposed state exams or other tests, for continuity in state education data systems. However, top-level education leaders should also use this opportunity to push more power down to the district level. Although challenging financial times will affect states' ability to hold existing funding levels steady and further invest in those funding formulas, policymakers should provide support and flexibility that allow school leaders to maximize state and local investments.
For instance, large-scale school closures have forced states to provide relief to schools by waiving graduation, state exam and attendance requirements. Though states expect these measures to be temporary, policymakers and district leaders should take a special look at making many of these relief measures permanent, with a critical eye on requirements that restrict district autonomy. Doing so would provide much-needed flexibility and return decision-making to the locals.
In Illinois, this especially means taking a look at attendance requirements. The state's seat-time laws require that each student receive five hours of on-site instruction under the direction of a classroom teacher. During the 2017 school funding reform, mandatory seat-time hours were removed, but then they were placed back into law in 2019 after certain interest groups raised alarm. For COVID-19, the governor had to waive that recently reinstated requirement in order for remote learning to count as instructional time.
These sorts of rules restrict the ability of students to earn classroom credit for learning done outside the defined setting and time period prescribed in law. Permanent removal of the provision would make it easier for teachers and schools to adjust methods of instruction more quickly — to remote learning, for instance — and expand learning pathways for students. If COVID-19 has taught us anything, it is that the more varied learning pathways available, the less likely it is that learning continuity will be halted.
Changing seat-time and other requirements to expand learning pathways, such as remote and distance education, will allow local school leaders and educators to think differently about how they might meet the learning needs of their students. Removal of seat-time requirements, in particular, would enable districts to shift to mastery-based learning, allowing students to progress at a comfortable pace and making it easier for educators to assess learning, whether inside or outside the physical classroom.
The COVID-19 shift has proved that learning can take many different forms and occur under different circumstances. The keys are staying engaged with students and families to understand their needs, building curriculum that challenges students to think critically and pursue interests, and remaining agile and open in delivering on the promise of a quality education.
Schools have moved to remote learning out of necessity, with varying degrees of implementation and success. There are many things to figure out as we move forward and attempt to reopen society, but policymakers and school system leaders can and should take steps now to maximize flexibility for those closest to students and families, to better adjust to new schooling and learning realities.
Nathan C. Hoffman is director of policy and research for Empower Illinois.
Support The 74's year-end campaign. Make a tax-exempt donation now.