High School 2.0: Virginia's Albemarle High Swaps Out Lockers for Laptop Charging Stations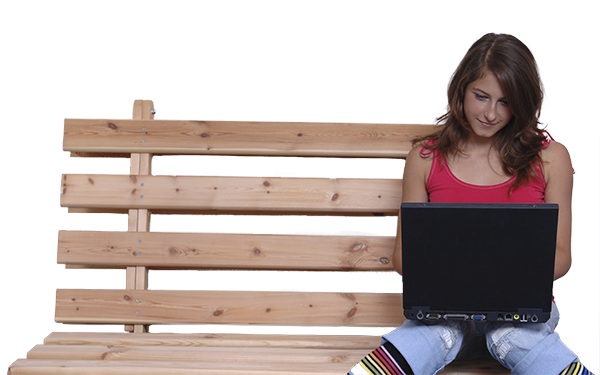 This article is one in a series at The Seventy Four which profiles the heroes, success stories, unexpected surprises and random acts of kindness to be found at schools all across America. Read more of our coverage at The74million.org/series/inspiring.
When students return to Albemarle High School in Charlottesville, Va. on Wednesday, the halls will look very different. Most of the school's lockers are being removed and replaced with laptop charging stations. (
See video of the renovations
)
"They're putting in the benches, there will be outlets on both sides, and in most areas there will be a white board so kids can spill right out of the classroom. And they can sit out here and work quietly on a bench," Principal Jay Thomas told Virginia's WVIR. "They can plug in too if they need to because they'll have their laptop."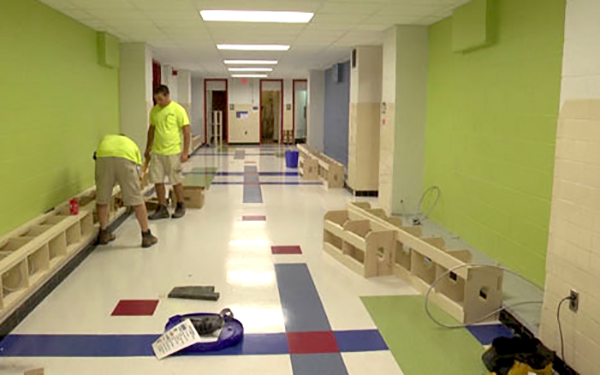 Albemarle boasts a 1:1 student to laptop ratio. Laptops have increasingly been replacing students' notebooks — and even textbooks. The result is a lighter load and less need for teens to stash their belongings in a locker.
The extra space will reportedly not only provide more outlets for laptop chargers, but also help with the school's overcrowded classrooms.
But as one WVIR commenter noted, there's another reason lockers weren't practical in the school: "Albemarle is quite large and to go back and forth from our lockers takes up time. Especially if you have a locker by the gym, then a class on the second floor on the OTHER side of school … it's more of a hassle to run back and forth than to just carry our backpacks in between classes."
Last school year, only 25 out of 1,800 students reportedly requested a locker. For the new school year, which officially begins Aug. 19, students will now have individual installations that are more practical for their modern needs.
Like inspiring stories? Then you've got to check out what's happening in Roanoke, Virginia, where Superintendent Rita Bishop has successfully led a campaign to close the graduation rate gap. Read the incredible true story here.
Support The 74's year-end campaign. Make a tax-exempt donation now.