High-ranking NJ Teachers Union Leader Can't Also Sit on Board That OKs School Budget, Judge Says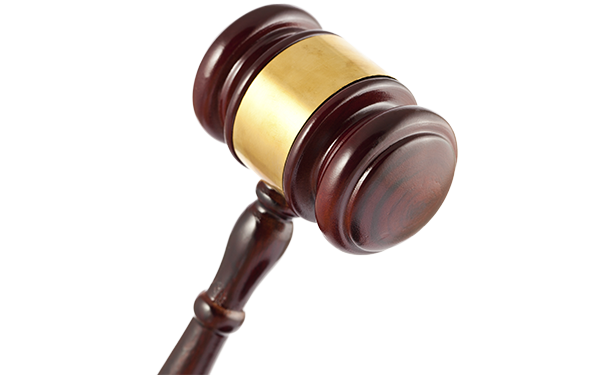 Two years ago, Sean Spiller, the secretary and treasurer of New Jersey's largest teachers union, testified before the state board of education, decrying a teacher evaluation system that would incorporate student test scores.
Soon after, Spiller deliberated with his colleagues on the Montclair Board of School Estimate about how best to fund the school system's expenses, including the very evaluation system he condemned before New Jersey policymakers. The five-person estimate board is tasked with approving the school district's $113 million budget.
Was Spiller simply playing the role of informed labor advocate? Or did his job with the New Jersey Education Association prevent him from fulfilling his role on the Montclair Board of School Estimate fairly? Those conflict-of-interest
questions were at the
heart of a lawsuit
filed against Spiller by Montclair Kids First, a group of activist parents in the progressive suburban town just outside New York City.
(The 74: Anatomy of an Opt-Out Movement: The Secret Forces Targeting the Classrooms of Montclair, NJ)
Essex County Superior Court Judge Thomas Moore ruled Monday that there was a conflict, saying Spiller is not eligible to serve on both at the same time.
The lawsuit, filed in March 2015, contends that New Jersey law requires public officials to not just avoid actual corruption but also the appearance of conflict of interest. Montclair Kids First argued that as the third highest-ranking official in the state teachers union, Spiller had an obligation to advocate for the union's political interests that was at odds with his duty to make independent funding decisions for the Montclair Public Schools.
"The public is entitled, under New Jersey law, to the undivided loyalty of its public officials," said Shavar Jeffries, president of Democrats for Education Reform and the lawyer who represented Montclair Kids First.
It is unclear whether Spiller will appeal but he dismissed the lawsuit as a political ploy.
"From its outset, this litigation initiated by (Montclair Kids First) has been straight out of the right-wing playbook used nationally to disenfranchise voters, vilify teachers and attack public education," he
said to The Star Ledger
. "I will continue to fight for progressive values, world class public education and the great township of Montclair."
Montclair Kids First said its complaint had nothing to do with politics or conspiracy. Rather, it hopes the ruling will deter small groups of people from having outsized political influence on education issues in town.
"(The) ruling showed that the voice of parents and the interests of kids must be always more important than the special interests or the political ambitions and ideology of any one person," the group said in a statement.
Montclair Kids First is a coalition of residents that includes business heavyweights such as Audible president Donald Katz. The group, which has about 400 subscribers on its email list, was born out of frustration about the way anti-testing advocates dominated the education debate in town, organizers said.
Since its founding, Montclair Kids First has worked to expand Internet access to low-income students and released emails it obtained through a public records request showing the close relationship between anti-testing advocates and some town officials.
Get stories like these delivered straight to your inbox. Sign up for The 74 Newsletter