Here's the App That's Helping Teachers Better Organize Their Ed Tech Tools — and Aiding Districts in Engaging Families Under ESSA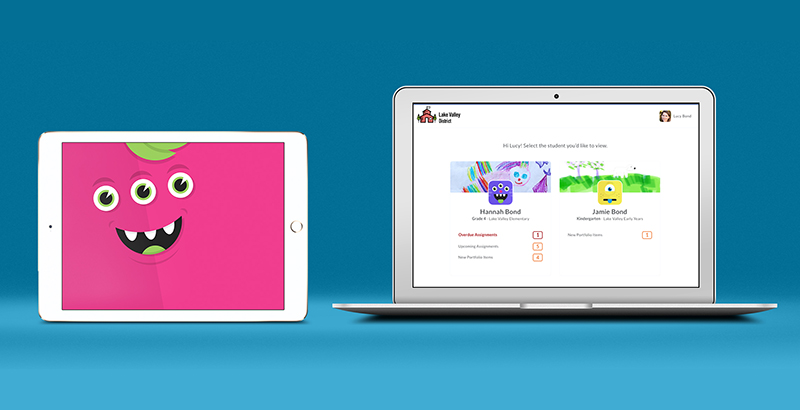 Technological variety has entered classrooms in ever-expanding ways, and D2L's Brightspace app for K-12 schools looks to gather all the tech tools teachers love to use and put them in one digital content's hub, while making it accessible to teachers, students, and parents across multiple devices at any point in the day.
As schools wrestle with how to comply with the new Every Student Succeeds Act, which requires districts to earmark some Title I funding received for disadvantaged students to promote family engagement, and encourages the use of technology within classrooms, D2L has upgraded its K-12 software to enable more robust communication between teachers and families.
In a common scenario, teachers use the Brightspace Learning Management System as a presentation tool, showing videos or assignments from the app. Then, when students go home and need to answer questions from the video, they can refer back to the app to watch it again. The more class material placed inside the system, the more students and parents can see the curriculum in its proper context at any time of day.
Brightspace doesn't create content, instead providing a flexible framework for districts to use for pulling in resources it has already created. D2L's relationships with large content providers also make it easy to grab curriculum directly from within the app. Brightspace encourages teachers to personalize the experience by offering such tools as a game-based editor and access to their own Google Drive creations.
Ken Chapman, D2L's vice president of market research, tells The 74 this blended learning experience pulls from a teacher's own creativity and curriculum already used in the district to allow educators to build classroom experiences exactly as they desire — whether a teacher-designed quiz, a Google Drive project, or a YouTube video.
Teachers can also use the technology to balance the visual needs of their students. For example, the upgraded system released this summer puts a premium on allowing younger non-readers to work off video and images in a more robust manner, and teachers can fill the system with text or other materials to create a personalized content hub.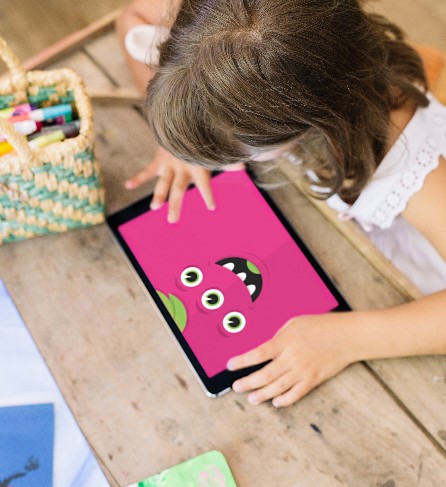 "That is where we start to see schools use the LMS as a hub to access all things," Chapman says. From permission slip forms to links to student assignments — kids, with teacher approval, can upload videos and photos of in-class work into the system so parents can view it — Brightspace aims to become a "habitual way of presenting and getting information."
Chapman says that ever since the company started in the late 1990s, it has focused on "using technology to get us closer to one-on-one attention." By offering a learning platform interface that works on a variety of devices, Brightspace wants to make it easier for teachers to jump on the technology bandwagon.
"We found there are a subset of teachers making killer learning experiences regardless of what barriers were in front of them, but a large number of teachers have a passion and a vision for how to work with students, but have a huge amount of trepidation in learning new tech," Chapman says. "Teachers are crazy resourceful and will find something if looking for it, and they love creating sparks for learning, so how do you scale these great examples for use much more widely?"
That led Brightspace to act as a digital content hub. "Teachers can post videos and content, and by putting all that together in one platform, they are saving time," he says. "They are able to post info in one spot and everybody can go and see it."
That includes everything from classroom instruction to grades on assignments. By using Brightspace as a home for curriculum, instruction, and assessment, teachers have one place to work from and can then invite parents into the mix of their child's learning. Families can access in-class videos to improve at-home discussions, view a list of assignments to better encourage their kids, and see their children's marks to keep up to date on student progress.
"For us to be the best partner we can for districts, we have to lower barriers to doing new initiatives, so when things like ESSA come along," Chapman says, "districts can think about more scalable and centralized ways to implement strategies."
Get stories like these delivered straight to your inbox. Sign up for The 74 Newsletter