Here Are Students' Candid Responses to Their U.S. Education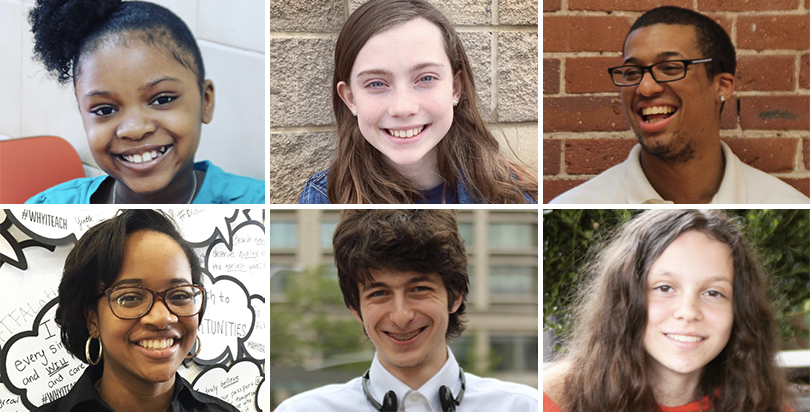 Edgardo, a Texas student who emigrated from Mexico, fears he won't make it to college and will have to survive on minimum-wage jobs.
Ashayla, a Miami high schooler, doesn't feel safe when cops with dogs and Tasers patrol the classrooms searching around student bags.
DeAndre, a Washington, D.C, student, doesn't want to see himself and his peers undermined by GPA numbers, because he doesn't think that alone determines intelligence.
Student voices are like primary sources when it comes to education reform, but journalist and former teacher Magdalena Slapik sees these voices underused in the classroom. That's why she's creating a project to amplify them: a book, featuring nearly 100 student interviews from every state and grade across the nation.
"As adults, we can think students are not mature enough or insightful enough to understand how teaching works and how education works, but I think [students] do," she said. "I think they know."
Through a Kickstarter campaign, she's trying to raise $36,000 for travel expenses to collect voices from every state. She's also started a social media following for the interviews called "My American Education." In a style similar to the popular "Humans of New York," Slapik posts students' headshots along with a quote highlighting something surprising or unique about their education experiences.
Slapik has conducted 11 interviews so far, and in every one, a student has described something they want improved about their school: bullying, too much test prep, not enough fun in the day.
The students share personal stories too: their exhaustion from working night jobs until 2 a.m., their discomfort with learning to speak English after moving from Mexico, their dreams of becoming journalists, engineers and artists.
The interviews last around an hour and have taken place in homes, restaurants and schools. Sometimes parents are present, especially with younger children. As any education journalist can attest, encouraging kids to share can be tricky, so Slapik says she tries to make herself as relatable as possible, often sharing her own stories from her days as a student.
Slapik knows what it's like to not have a voice in the classroom. Her family moved to the United States from Poland when she was a child, and she says she felt like an underdog in English-language classes. When Slapik started teaching English in a Houston school through Teach for America, she tried to give a voice to her English-language learners by holding debates.
Slapik envisions the books as a resource for teachers. Apart from the foreword, she said, the entire book will read as a first-person narrative from 98 students.
"When a student thinks someone cares about you, they learn from it." Slapik said. "There are 50 million voices we're not listening to that can improve our education system."
Here are some of those student voices:
(student grades are from time of interview)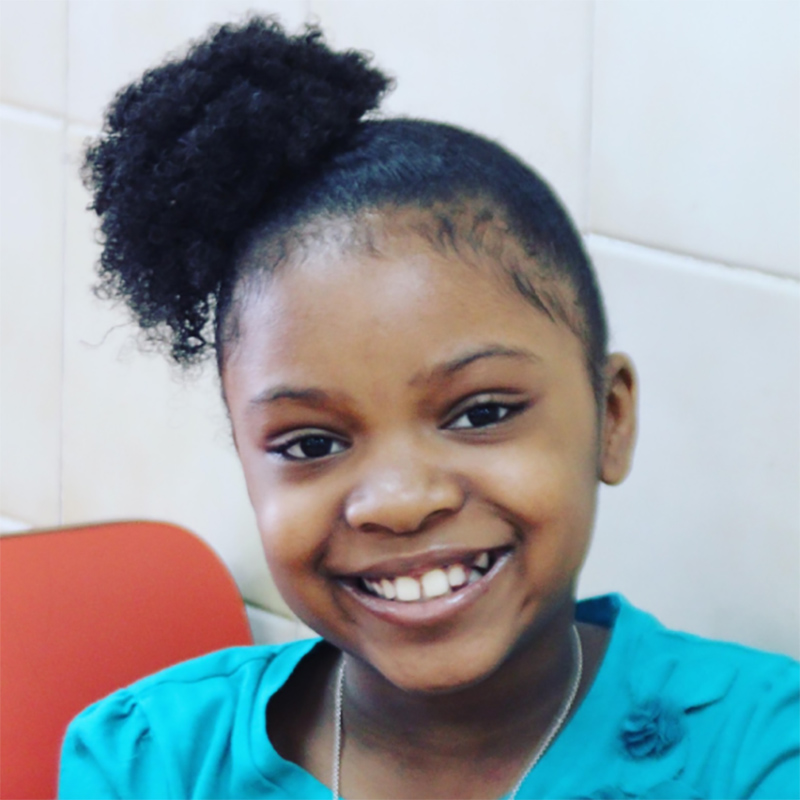 "I love to get A's. I love math. I like math because of the numbers. You get to challenge yourself. I'm in a little group that's three to five people that actually pay attention in class. I'm starting to think I want to be a teacher, and maybe a scientist. Maybe a chemical scientist. I like to look at stuff blow up."
– Kameron Lacey, third grade, Academy Charter School, Hempstead, N.Y.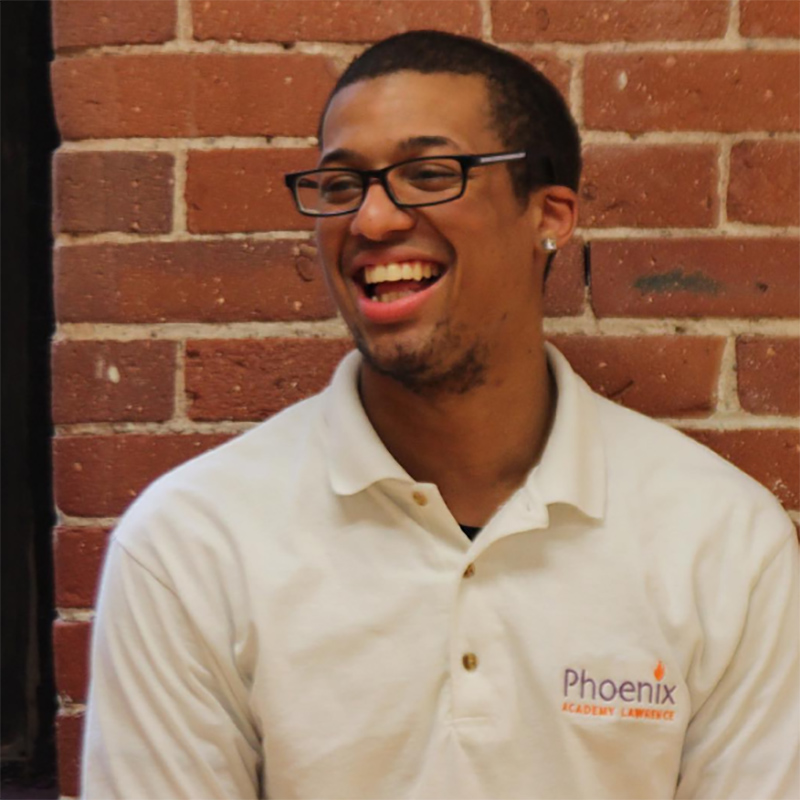 "I look up to [College Services Coordinator] Mr. Beach. That guy is intelligent. He just teaches me about life. Without him, I wouldn't have my own bank account. I wouldn't be financially stable, how I am now, if I wasn't to meet him. He set me up to get a loan on my car. I knew my mom wouldn't show me something like that. And he actually showed me, which is kind of amazing. I was talking to Mr. Beach because he has stocks too. Hopefully, by the end of this year, I'mma have a couple stocks as well. My successful future – well, I'll be owning my own business, that's for a fact. And, hopefully, I'll be having my own house, having a stable job, taking care of my family."
– Melvin Claudio, 12th grade, Phoenix Academy Lawrence, Lawrence, Mass.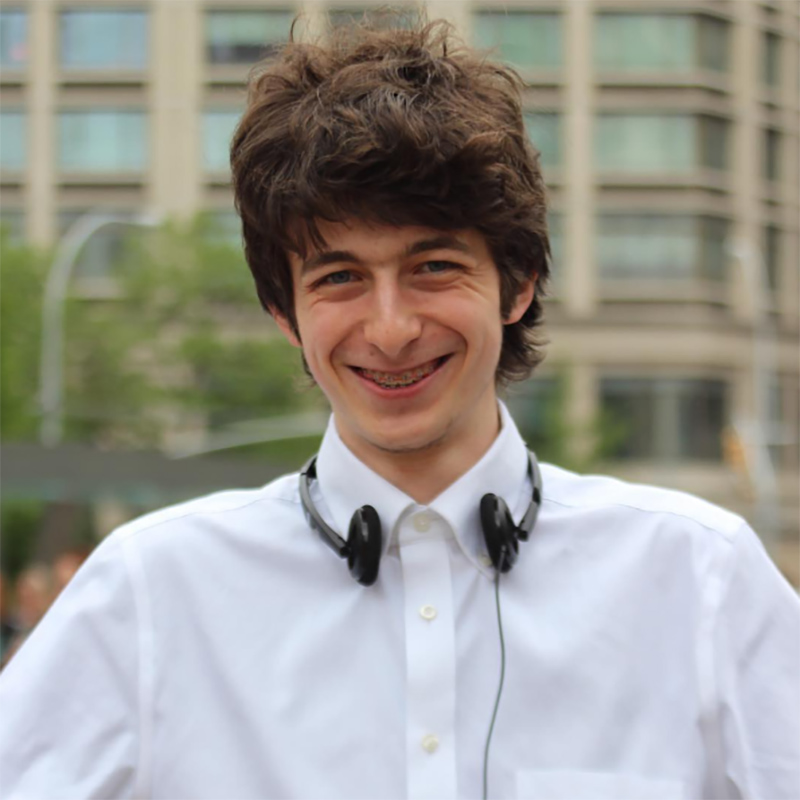 "That's the problem with our education system now, is that mistakes are the worst things you can make. The reason that that's bad is because it encourages students – when they take a test or when they study for something or when they do projects – to be dead inside. To sort of be sterilized. Music and the arts are about being fully alive, and about just being completely in the moment, where all your senses are enlivened and working."
– Caleb Carman, 11th grade, Fiorello H. LaGuardia High School, New York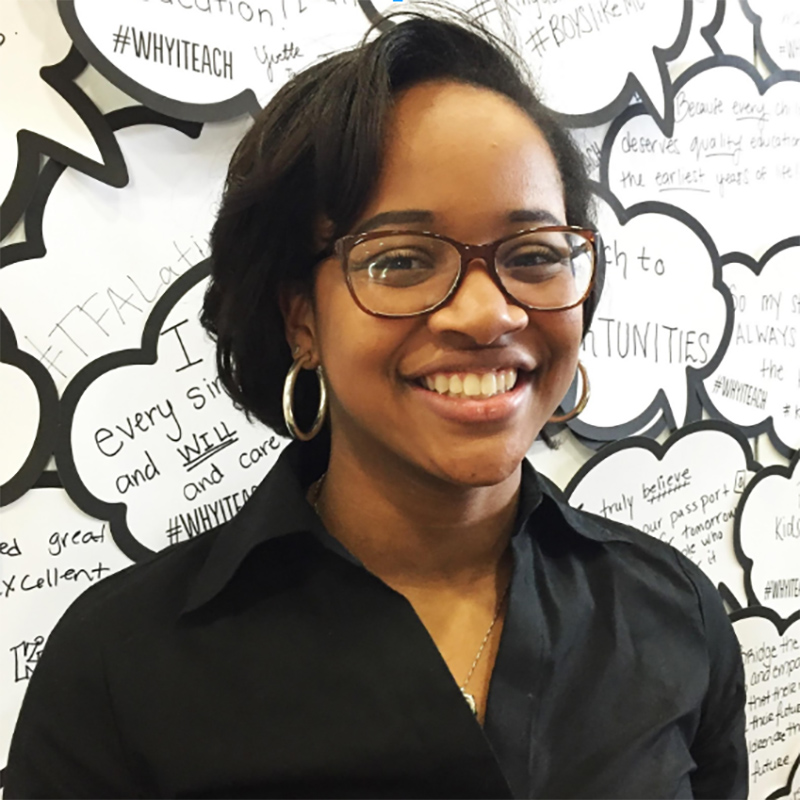 "I want to be the president — 2045, I'm running. No, but seriously, in the future, I want to get a master's in architecture and focus on urban planning. I feel like many of the problems we see today are based off of where people live and the policies of residential segregation in cities like Baltimore and Chicago. I want to use my degree to change that. I also want to be heavily involved in advocacy for young black youth and promoting student leadership."
– Ifetayo Kitwala, 11th grade, Baltimore School for the Arts, Baltimore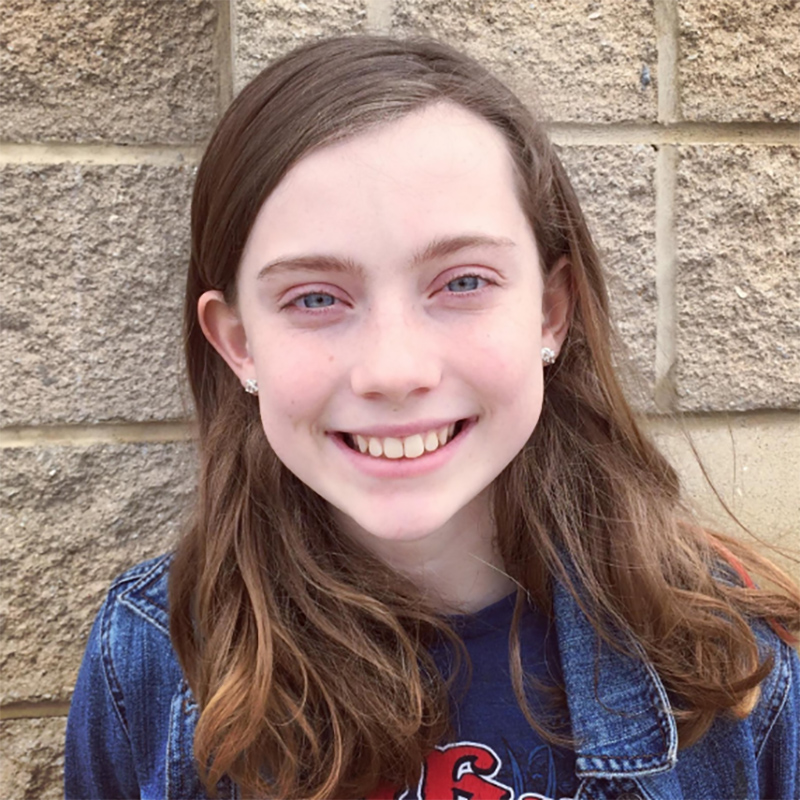 "I got really angry on the bus, and I started yelling at the bus driver, and she called me a brat in front of the whole bus. She was like, 'Raise your hand if you think Nora's a brat.' Everyone raised their hand. I got really mad, and then I told my mom, and I never went on the bus after that."
– Nora Jean Harris, sixth grade, Creekside Middle School, Woodstock, Ill.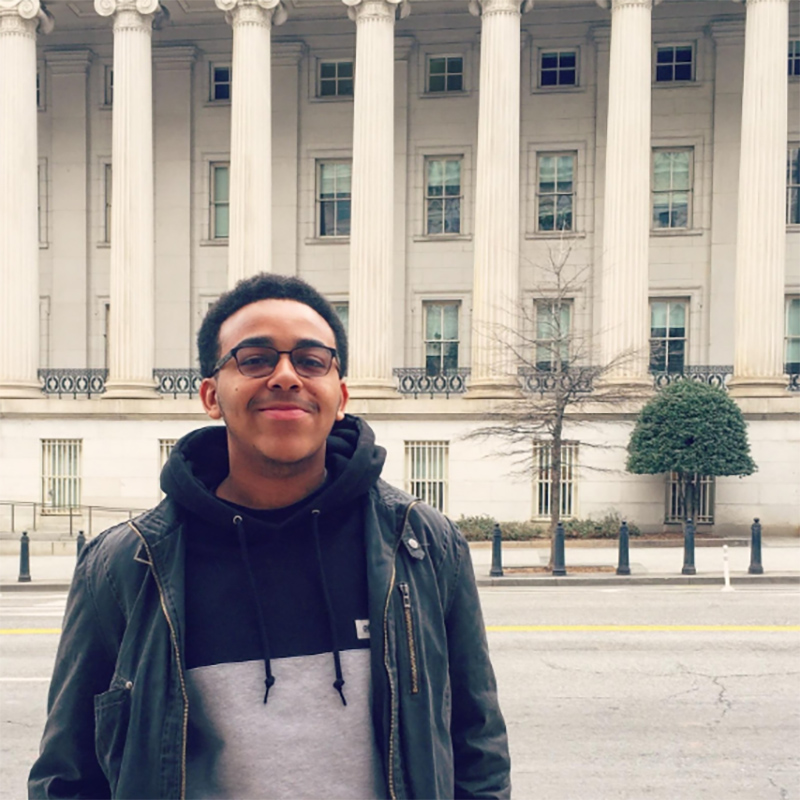 "Don't undermine the student and think of them as just a number. Because, I'm going to be honest, I don't have the best GPA, but I really do think that that doesn't determine how smart you are or how much of a leader you can be in the world. You can still make change even if you don't come from the best background."
– DeAndre Washington, 12th grade, McKinley Technology High School, Washington, D.C.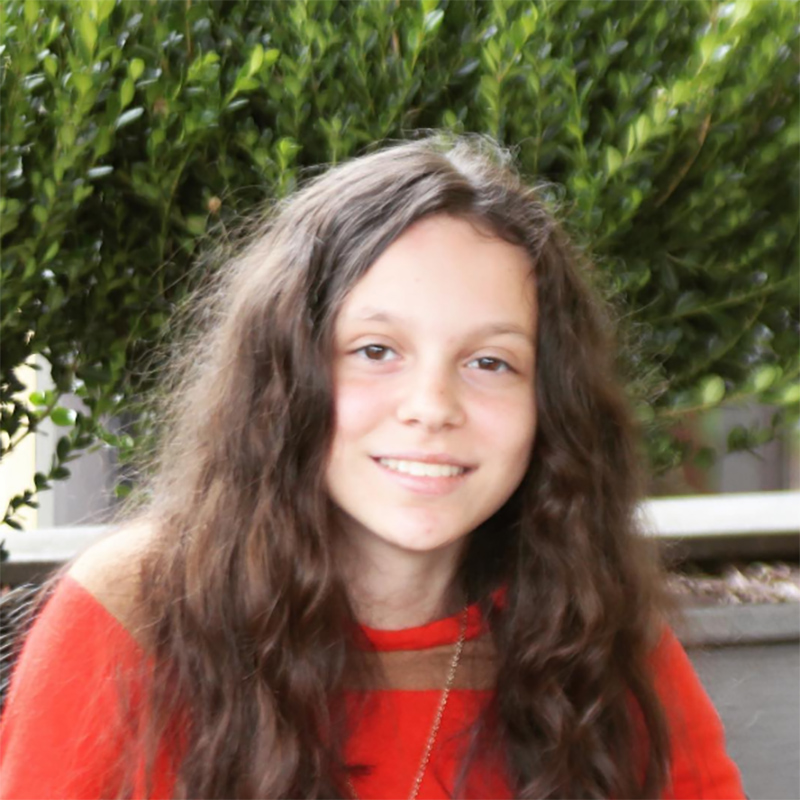 "I've seen really strict teachers, the way they are with kids. I feel like they don't learn that way. If you're mean to the kid, how are they going to learn? You need to be kind to the kids in order to connect with them."
– Simone Colta, seventh grade, John F. Kennedy Elementary School, North Bergen, N.J.
To read more student interviews, visit My American Education.
Get stories like these delivered straight to your inbox. Sign up for The 74 Newsletter