Helping Schools and Districts Address Mental Health Crisis among their Students
Brown: New 40-member mental health cohort and free resources assist school leaders in supporting one another, their teachers and the kids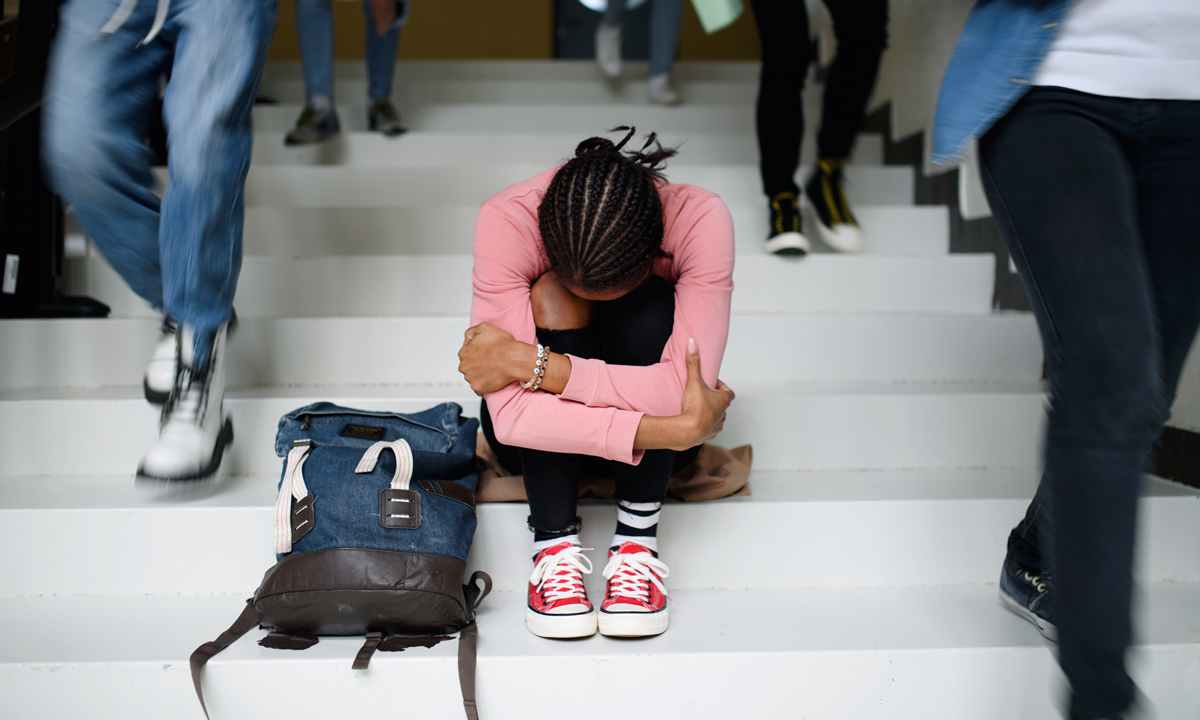 Get stories like these delivered straight to your inbox. Sign up for The 74 Newsletter
In October, about 70 school and district leaders from around the country gathered in Utah for a mental health summit. More than once during the three-day conference, administrators had to break away to deal with mental health emergencies in their districts.
It dramatized what has become increasingly apparent over the past few years: Students are in the midst of a mental health crisis. The U.S. surgeon general, Dr. Vivek Murthy, has warned of this repeatedly. "Mental health challenges in children, adolescents and young adults are real and widespread," he said in this advisory. "Even before the pandemic, an alarming number of young people struggled with feelings of helplessness, depression and thoughts of suicide — and rates have increased over the past decade."
He is not being overly dramatic. In February, the Centers for Disease Control and Prevention released its Youth Risk Behavior Survey Data Summary & Trends Report: 2011-2021, highlighting trends and experiences of U.S. high school students. The findings are sobering. Twenty-two percent, including 30% of girls, seriously considered suicide during the past year, and 10% actually made an attempt.
Depression and anxiety are also on the rise among young people: according to recent CDC data, 42% of high school students reported feeling so sad or hopeless almost every day for at least two weeks in a row that they stopped their usual activities. Sadly, many young people turn to drugs and alcohol to cope.  
Now is the time to change this pattern.
The Cook Center partnered with the American Association of School Administrators (AASA), the JED Foundation and the Huntsman Mental Health Institute to host the mental health summit because school leaders bear much of the weight of mental health concerns among young people. In fact, some 80% of families rely on schools for their child's mental health.
During the summit — the first time AASA had sponsored a conference specifically to address student mental health — educators explored the crisis in depth and collaborated with superintendents from rural, urban, low-income and affluent schools to map out possible solutions. They learned how to discuss mental health in a productive way with teachers, students and parents, using data and language supplied by experts from the foundation and the institute. Since the summit, superintendents have returned to their communities with the knowledge and tools to approach problems more analytically.
Importantly, the AASA Mental Health Cohort was established to help implement real solutions for all students. There are more than 40 members who regularly connect with one another to develop strategic plans, increase support options for all members of their school communities and work toward solutions that can be built into schools' routines and their existing state, local or Title I funding.
In one member's district, school staff meet with students and their families following a mental health hospitalization under a new school reintegration initiative. The team partners with local behavioral health providers, such as hospitals or inpatient treatment centers, to make sure the school understands the struggling student's medical needs and can support the behavioral health treatment. The goal is to ease the transition back into a typical school routine without sacrificing the positive effects of the treatment. The program is new, but the district leader is collecting data to improve and expand it. The Jed Foundation has a curriculum available that aims to eliminate suicide among young adults, and Mental Health America's free toolkit for schools offers tips to students, teachers and even businesses to support the mental health of young people.
The Cook Center has developed two resources that are available at no cost. My Life is Worth Living is an animated series that models how the human connection can protect against suicide. The series tells stories of characters who face some of the most difficult issues that young people deal with and shows how they come to the key decision that life is worth living.
ParentGuidance.org is a free online resource where families can access courses and find answers from therapists. Districts can partner with the site to get additional resources for families, including mental health seminars tailored to local needs.
There has never been a better time to invest in children's mental health. Unprecedented funding is available: The Department of Health and Human Services has allocated $35 million for mental health services and suicide prevention programs for youth. Congress increased appropriations for the Mental Health Block Grant by $100 million to help state and local governments fill gaps in services. And the Department of Education now has $144 million each year for the next five years to award to state education agencies and districts for mental health support.
Whether that funding is made available long term depends on how well schools implement programs and get feedback quickly. Districts have tremendous leeway in how they gather data and measure their effectiveness of their mental health support programs. Legislators will likely reward initiative and initially fund new programs. But they will also demand accountability, that school leaders gather data and develop improvement cycles. The good news is that fathering data and developing improvement cycles are already institutional skills that education systems do really well.
New coalitions like the AASA Mental Health Cohort and nonprofit groups like the Cook Center for Human Connection and JED are ready to help schools and districts take action to alleviate the mental health crisis among the youth they serve. Time is of the essence. The well-being of millions of young people is on the line.
Get stories like these delivered straight to your inbox. Sign up for The 74 Newsletter