Has Donald Trump Poisoned the Playground? Educators Across L.A. Talk of New Spike in Bullying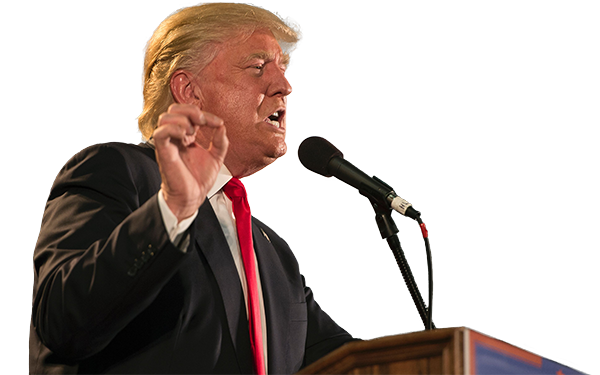 Anecdotal evidence and interviews with dozens of teachers, administrators, parents and students over the past three months point to an increase in school bullying, inappropriate language and public humiliation that many believe can be specifically attributed to the presidential campaign rhetoric. The district also reported higher incidence of bullying in months that coincided with media reports of inflammatory speech.
Recent examples exist from virtually every corner of the second-largest school district in the country:
Girls in a lunch line in a South Central elementary school were teased with "Miss Piggy" and other weight-shaming phrases;
High school students in Sylmar fear their parents will be taken away from them if Donald Trump is elected president;
Students mocked special education students by flapping their arms wildly when they lined up for P.E. at a San Fernando Valley middle school;
A teacher at a charter school who wears a hijab, or headscarf, was taunted with "you're a terrorist" and "she's got a bomb," and a student pretended to point a gun at her;
Students at an all-girls charter school heard others say that their families will be sent "over the wall" and they will be placed in foster care;
And just last week, a fight that was supposed to take place at a park near a high school in the Hollywood area was billed as a "Joe Biden vs. Donald Trump" brawl because one student had had enough of being persistently picked on by a school bully. Parents heard about the fight and stopped it before it happened.
LA Unified officials said they did not have specific data showing an increase in bullying, but after a public information request, they responded with language from an annual iSTAR incident report released last week: "Incidents were high for the months of October 2016 and February, April, and May 2016. Middle schools reported the majority of incidents." There were 965 reported incidents of bullying last school year, according to the report.
February, one of the highest-incident months, began with Trump saying to his supporters: "If you see somebody getting ready to throw a tomato, knock the crap out of them, would you? Seriously. OK? Just knock the hell. I promise you: I will pay for the legal fees."
Support The 74's year-end campaign. Make a tax-exempt donation now.