Guild Education Links Employers, Universities and Employees to Make Additional Schooling a Company Benefit for Workers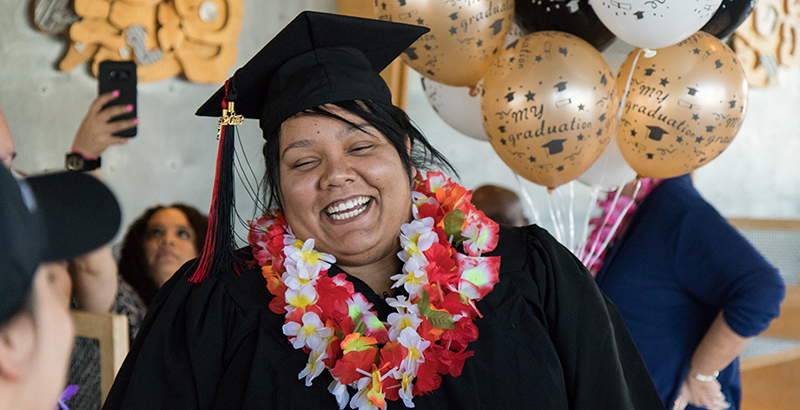 Companies searching for new ways to attract and retain employees have a new benefit to offer: education. Much in the same way they provide health insurance and retirement plans, employers are increasingly interested in helping their workers pay for additional training — and a conduit called Guild Education is making it easier.
More and more, companies are finding it to their advantage to have a homegrown workforce that grows as the company grows, and employees are seeing the benefits of gaining training that is aligned with their employers' needs. But traditional avenues toward additional education make this difficult. The higher-education system is inflexible — the vast majority of community college classes are offered weekdays between 10 a.m. and 2 p.m., while most Americans are working — and the cost of tuition poses an additional strain.
Rachel Carlson and Brittany Stich recognized the need and in 2015 founded Guild Education to connect employers interested in providing an education benefit to employees with schools hoping to attract new students. But it wasn't until Chipotle signed on in 2016 that Guild really started to take off. A cold call via a LinkedIn message to Chipotle's human resources team landed Guild Education a meeting with the company within a week.
"They knew it was more of an idea, but it was important enough to them to say: 'We know this needs to exist,'" Carlson says. That early partnership taught the Denver-based startup plenty, helping them find the right programs while learning what systems were needed.
Guild Education now employs 300 people and has signed on companies including Walmart, Taco Bell, Lowe's, Discover, Lyft and Disney — bringing with them some 3 million workers. Those corporate partners have connected with 90 institutions of higher learning, among them the University of Denver, Southern New Hampshire University, the University of Florida, Bellevue University, Brandman University and Wilmington University. Most offer online programs to suit the needs of working adults.
Every company sets up the benefit however it chooses, with Guild running the program. Typically, a company will offer employees a set amount of money to pay for education through the year, whether it's a high school completion program, a bachelor's degree or a master's degree. Some companies may restrict the types of degrees — business management, for example — or leave the selection open-ended. Guild Education's engineers created a digital marketplace that allows employees to compare and select the best school for them, and Guild handles the administrative side, from attracting education partners to arranging payment systems and providing more than 100 coaches to help students succeed.
"We have pioneered the education-as-a-benefit movement," Carlson says. "We are both the partner to the company, designing the benefit and handling the administration, but more importantly, we are a partner to the student, having built a marketplace of academic universities and learning providers from high school completion programs to master's degrees, helping students understand how awesome it is to get their education paid for."
For the companies, providing an education benefit increases recruitment possibilities, improves retention rates in a labor market where few workers stay in hourly jobs for more than a year, promotes the upskilling of employees for future work and burnishes their reputations as employers that treat their workers well.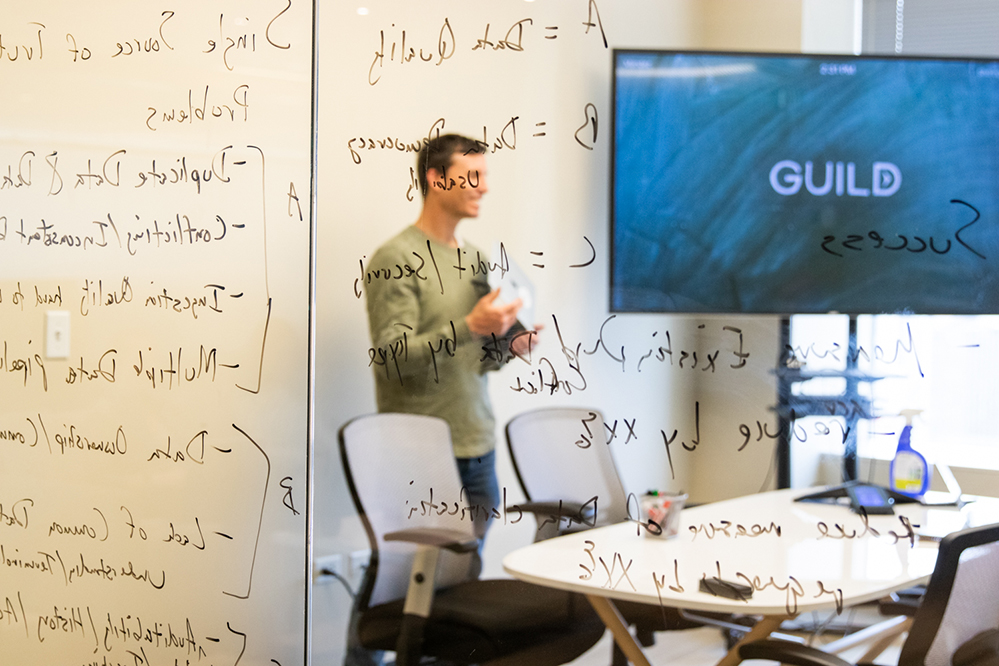 For the workers, the benefit provides an opportunity for no-cost higher education structured to their lifestyle, with support that takes the guesswork and questions out of the process. With 31 million Americans having dropped out of higher education and another 30 million who have never tried it, Carlson says, Guild's team of coaches helps build confidence in employees that it wasn't the student who failed but rather the system. "It doesn't have to be that way, and they can succeed in learning as an adult," she says.
"When we surveyed our employees, education support was one of the top three things they asked for," says Frank Tucker, global chief people officer at Taco Bell. "The barriers to achieving their education goals were time, money and support. Guild delivers on all of these needs through access to online classes, financial aid guidance, tuition assistance and a personal counselor to support each student in real time."
"As we strive to cultivate a better world, tuition assistance is a benefit we are proud to offer to all of our employees," says Scott Scansen, senior director of total rewards at Chipotle. "Working with Guild Education, our team members can receive valuable coaching and access to educational advocacy, in addition to discounted tuition at a number of major universities."
For the schools, the Guild partnerships bring a potential 3 million students to their doorstep without having to pay the average $4,000 to $6,000 in marketing dollars for one bachelor's degree candidate or $10,000 to $14,000 for a single master's degree earner. Using that money for scaled discounts for Guild Education partners not only passes along lower tuition to companies and students but also covers the administrative costs for Guild.
"It makes us more effective and proves a real win-win," Carlson says.
"Guild has brought together a network of leading companies and innovative, nonprofit universities dedicated to advancing the education and career goals of working adults across America," says Gary Brahm, chancellor and CEO of Brandman. "This model provides companies and employees the flexibility they need to select an institution that best serves their learning style versus a one-size-fits-all approach. It also provides universities the opportunity to serve a broader, national group of students."
Moving forward, Carlson says she and Stich want to further educate companies on best practices — up-front tuition payments are a better practice than tuition reimbursement, for example, as it allows low- and middle-income employees access to education — and help shape federal policy, such as increasing corporate tax breaks, both in terms of dollar amount and type of employee eligible for the benefit.
"We are really proud that we are now working with tens of thousands of new students every month and helping their path back to school," Carlson says. "With over 64 million Americans who need what we do, we are just scratching the surface and growing at rapid rates. How can we be an enabler and ensure all 64 million Americans have a path to earning training and skills and education they need amidst this time of uncertainty?"
That's the question Guild Education has started to answer.
Support The 74's year-end campaign. Make a tax-exempt donation now.