GreatSchools: Why We're Giving Parents More School Quality Info — and How States Can Step Up to Help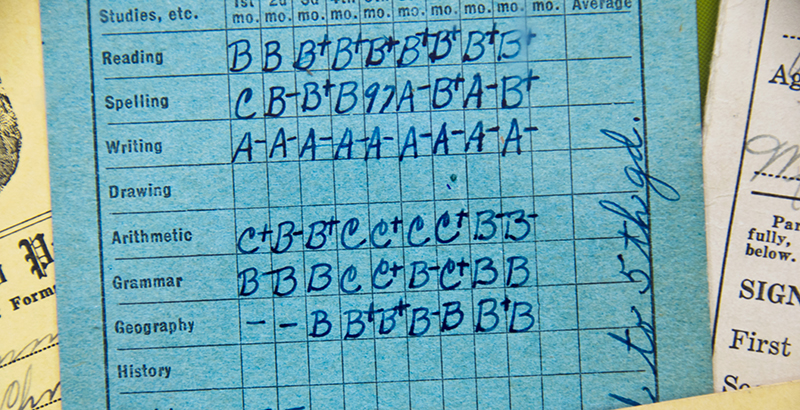 Virtually every choice an American parent makes can be informed by facts, figures, and analysis. When one becomes a parent, this information becomes even more important. What's the safest car seat for my child? How do my child's height and weight compare with those of other kids their age? What's the best way to develop healthy sleep habits?
And then something happens for too many parents as their children enter school: The information that was once front and center in their decision-making process just isn't there.
Parents of school-age children are no less interested in education; in fact, they want their children to have access to a great education and a life rich with opportunity. But without broad media coverage and consumer tests to guide them, parents do not have reason to change course. In fact, according to a recent national poll conducted by the parent organization Learning Heroes, 9 out of 10 parents of elementary and middle school students believe their children are on their way to success.
Sadly, our perception of our children's success in too many cases is wishful thinking. There is a large, alarming, and growing gap between our hopes for our children's success in school and the reality of their performance. The truth is that only 1 out of 3 eighth-graders demonstrate grade-level performance in reading and math.
We must bridge this gap. Parents have the power to change their child's school experience for the better — but they can't improve the situation if they don't have an accurate understanding of it.
As a leader of an organization dedicated to providing parents with trusted information and school ratings, I have heard frustration from far too many parents around the country about how difficult it remains to get basic insights and data about our schools. This is why on GreatSchools.org, we aim to ensure our school ratings include the information that matters most to students' success — and in a way that parents can easily access and understand.
More parents need essential information about school performance to make the best choices possible for their children's education. Without accurate, easy-to-understand information, we should expect parents to believe all is well. This hampers their ability to make the best decisions for their families.
Although most state departments of education and local school districts have the data, too often, it isn't made accessible to parents — instead, it's housed in a dizzying array of spreadsheets with complex presentation on a hard-to-find section of the agency's website. For many parents, it is still too difficult to get the basic information they need to answer the simple question: What's the best school for my child?
Parents want to understand what's happening at their local schools. They want to know: What courses can my child take to prepare her for college? Are students at this school making academic progress over time? Are children who face challenges similar to my child's getting a good education? Answers to these questions shouldn't be hard to get. For our children and our schools to succeed, these answers — and the data supporting them — should be available and useful to all.
In our work to use publicly available information from state departments of education, we face major roadblocks. Some states, like Colorado, make important data very difficult for the public to access and heavily suppress school-level information in an abundance of caution — and sometimes an excess of caution — to protect student privacy going beyond established guidelines.
And then there are states like California that make disaggregated data available but still haven't released critical data on student progress over time, often called student growth data, or comprehensive information about how students succeed once they leave high school. Although in the past, GreatSchools ratings have been based on test scores, we know that a student's experience at their school is so much more than their test scores — and parents need to know more about a school than its student test scores to make sound decisions about their child's education.
While we're proud that our new GreatSchools ratings show parents the best school data states make available — such as information on course access, student progress, and equity — we believe that parents deserve even more, high-quality information. States must live up to their duty to provide transparent education data, including multiple measures of school quality and information on equity.
Only then will parents be equipped with a fuller and more accurate understanding of the support, opportunities, and potential for success that a school can offer their child. And only then can they take steps to demand high-quality schools that can make their expectations and dreams for their children a reality.
Matthew Nelson is the president of GreatSchools, the nation's leading nonprofit provider of school-level information.
Disclosure: The Walton Family Foundation, Bloomberg Philanthropies, Carnegie Corporation of New York and the Bill & Melinda Gates Foundation provide support to GreatSchools and The 74.
Get stories like these delivered straight to your inbox. Sign up for The 74 Newsletter