Granville: Louisiana's FAFSA Requirement for HS Students Offers Lessons in College Access and Equity for Other States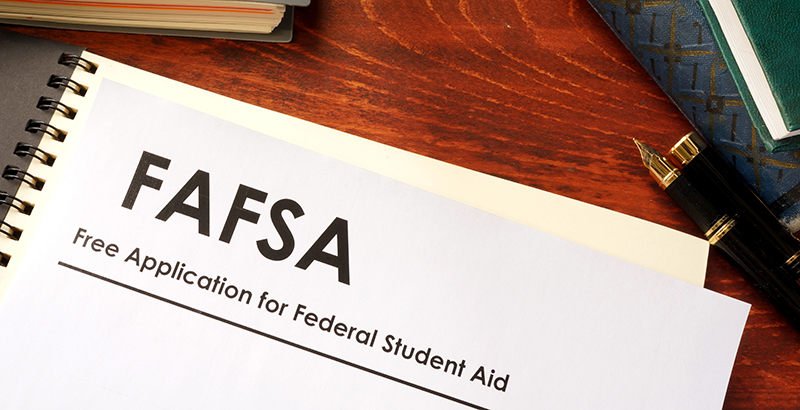 For millions of low-income students, the surest path to and through college runs through the Free Application for Federal Student Aid, the FAFSA. A maximum Pell Grant maintained for four years is worth roughly $25,000, but to access it, students and their families must answer the FAFSA's litany of challenging financial questions. The process is hardest for the lowest-income families, who are less likely to have IRS tax data available to automatically import into the form and most likely to be asked to submit documents to verify their information.
Estimates suggest that more than $2 billion in Pell Grants goes unclaimed each year by students who do not complete the FAFSA. To ensure that students, especially those with low incomes, have greater access to these funds, many states have weighed making FAFSA completion mandatory for high school seniors. (Students may opt out if they wish.) Louisiana was the first state to implement such a policy, and its experience offers valuable lessons for other states seeking to improve FAFSA completion — namely, the critical importance of providing resources to help students complete the form.
Given the sheer complexity of the process, FAFSA completion often depends on access to support from a professional, like a high school counselor. Research has shown that one-on-one assistance is a powerful intervention to spur FAFSA completion among students who otherwise may have found the form too challenging.
In the wake of the COVID-19 pandemic, FAFSA completion among high school seniors is down nearly 4 percent compared with last year, with the lowest-income districts seeing even sharper declines, according to data compiled by the National College Attainment Network. Part of this decline likely stems from uncertainty about the fall semester, which may see abrupt campus closures and will undoubtedly involve more online learning. Also, new financial hardships may have put college out of reach even for financial aid recipients.
But another reason is likely that it was significantly harder for counselors to reach their students and walk them through the FAFSA while schools were closed this spring. Many low-income students dropped out of touch with their schools, losing the connection with their counselors. And with school closures, many students lost access to computers, internet, printers and even fax machines needed to file the form.
As the economic downturn persists into the coming year and beyond, connecting low-income students with the resources they need to complete the FAFSA is a critical public policy challenge. It requires not only that students understand the value of the FAFSA, but also that they have access to the help they require.
Louisiana's mandatory FAFSA policy gained national attention when the state saw a remarkable 25 percent jump in completion over just one year. But with this sharp increase, there is even more to celebrate. In a recent analysis, I find that the state virtually eliminated a 13 percent gap in FAFSA completion between its lowest- and highest-income school districts within just two years of the policy's enactment in 2017.
Critically, Louisiana vastly increased the number of FAFSA completion workshops hosted by state agency staff at high schools, particularly schools with high shares of students of color. At these events, trained staff guide students through the FAFSA, framed as one step toward finding the right college for the student's individual needs and determining how to pay the cost of attending. The goal is not simply that students file the form, but rather that they begin taking critical steps toward a college degree. As one staff member told me, "We would be doing a disservice" to talk about the FAFSA and not about the full process of college access. Importantly, this messaging provides a tacit endorsement of the students' ability to enroll in and succeed in college.
Without the state's focus on hosting these sessions across the state, the overall gains in Louisiana's FAFSA completion may not have been so strong.
We are navigating an unprecedented crisis where most of our attention is rightly being paid to funding immediate relief for schools and state higher education budgets. But it is also important to consider what can be done to prevent further inequity down the road. When the crisis subsides, we may look back and wish we had considered policies now that ensured more students were able to access the assistance and aid they needed in order to attend college.
To stem declines in FAFSA completion amid the pandemic, states should target investments at under-resourced school districts and remember that direct assistance by trained professionals is key. Federal stimulus for education, such as the investment included in the HEROES Act or Sen. Patty Murray's Coronavirus Child Care and Education Relief Act, would make these investments significantly more feasible within strained state and district budgets.
At a time when more students will struggle to afford college, these kinds of policies can have an outsize impact on equity in postsecondary outcomes, potentially for years to come.
Peter Granville is a senior policy associate at The Century Foundation, studying state policy efforts to improve college access and affordability.
Support The 74's year-end campaign. Make a tax-exempt donation now.