Graduate of the Week, Colorado: Soccer Star Eyes STEM Studies at Vassar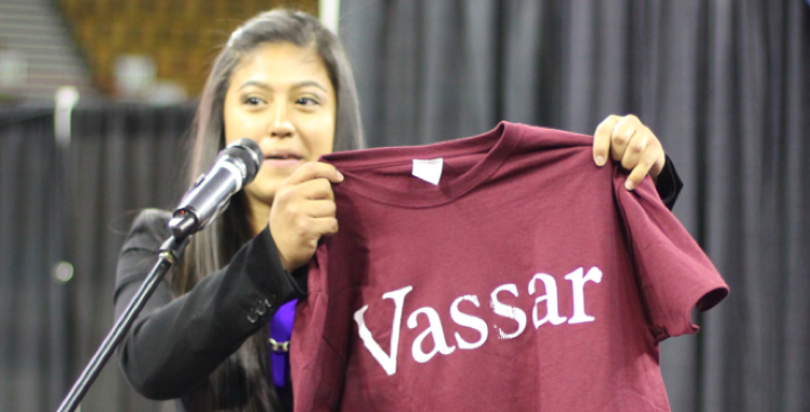 We will be celebrating a graduating high school senior every weekday this month on our Facebook page. (Like us here) A handful of graduates will also be profiled in greater depth right here on the site. Sign up for our newsletter to see all 22!
Aislinn Vences, 18, has been playing soccer since she was 5 years old. On a recent afternoon, Vences was on her way to a match when she used the game as a metaphor for how she approaches life.
"For me, soccer isn't just about having skill, though I like being out on the field and running around," she told The 74. "But it's really also about reading the field, seeing where a play starts, where it can go, and that's helped me handle situations off the field as well."
So when it came to picking a college to attend, Vences surveyed the field and weighed her options, before ultimately settling on Vassar College, a liberal arts school in Poughkeepsie, New York, where she received a partial scholarship.
"I was accepted to other colleges, but I picked Vassar because of the opportunities it offered me," she said, pointing specifically to her dream of studying science. Vences also hopes to join the women's soccer team at Vassar as a walk-on.
Vences is a graduate of STRIVE Preparatory Schools in Denver, Colorado, a charter network whose motto is "Where revolutionary education is commonplace and attending college is expected."
And pursuing education and pushing boundaries is a familiar feeling for Vences, especially as she hones in on her interest in STEM.
"The fact that there aren't that many women in the sciences motivates me to want to go into it more," she said. "I want my little cousins and my community to look up to me and say 'Oh, she's in an area that's male dominated and she's fine, so I can do it too. We have to be an example so more women can go into science than there are today."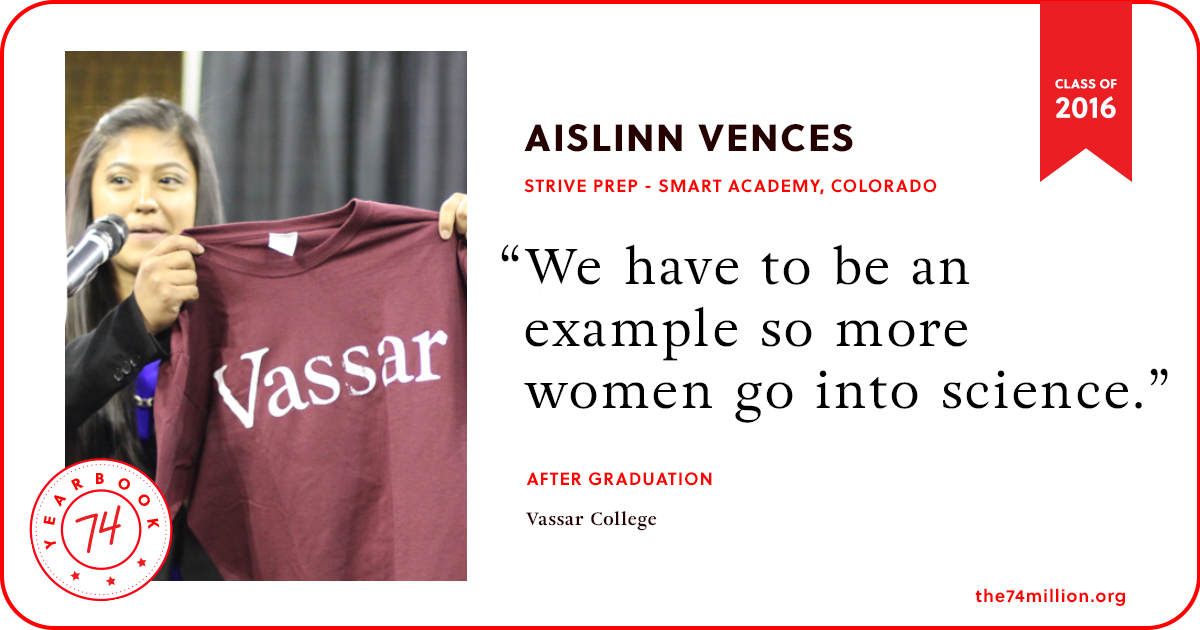 Vences will be the first in her family to pursue higher education. Her parents immigrated to the U.S. from Mexico, where her father never finished middle school, and her mother didn't finish high school. As the first to not only graduate high school, but also go on to college, Vences hopes she is setting a good example for her three younger siblings.
"I want them to know they can go to college if they set their minds to it," she said. "College isn't just for some people who can afford it. If they really want it, they can do it."
SaveSave
Support The 74's year-end campaign. Make a tax-exempt donation now.