Gov. Shumlin: Kids Are Missing More Than Classroom Learning Due to COVID-19. Why States Must Also Use Relief Funds to Restore Student Engagement via In-Person Extracurriculars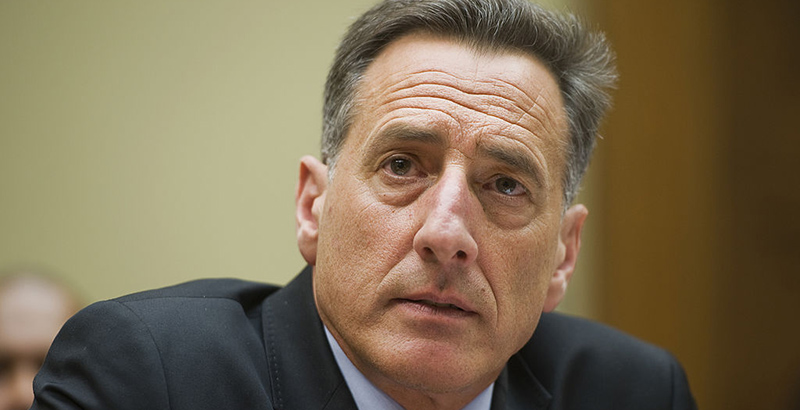 We read daily about students' missed classroom learning time due to COVID-19, but that is not the only thing students lost over the last year. A well-rounded education involves enriching experiences that happen outside of the classroom walls — be it sports, music and arts, travel, debate, or other extracurricular programs that build student engagement, well-being, knowledge, and skills.
Yet much of the programming stopped, got shortened, or moved entirely virtual over this last school year to keep students physically safe.
As districts across the country now are working to reopen schools, we must also safely resume in-person, extracurricular activities, and provide access for all students, particularly for students whose families and communities have been most impacted by the pandemic. The pandemic has deprived millions of students of the extracurricular activities they love, and sadly, it was evident before the pandemic that many states and districts were struggling to keep extracurricular activities in their schools. When budgets get cut, teachers get laid off. This often results in removal of art and music programs, which requires districts to move to a pay-to-play/participate model for extracurricular activities.
Students in lower-income communities were already accessing extracurricular activities at lower rates; trends such as pay-to-play or more costly global travel make it even harder for low-income students to participate.
Students benefit from extracurricular experiences by learning and developing skills and mindsets critical to embarking on a path to a brighter future. Participation in extracurricular activities are positively associated with consistent school attendance, higher grades, and greater aspirations for continuing education beyond high school. Extracurricular activities also build students' prosocial behaviors, and help with mental and physical health. Global experiences help build a more creative mind. Knowing these benefits, we must work to give students access to these activities and the healing that come with them, especially as the pandemic continues to take an immense physical, mental, and social-emotional toll.
Sometimes we underestimate what makes up a well-rounded education beyond the classroom walls. Families understand now more than ever how critical extracurricular, physical, international, and multicultural experiences are to the development and preparation of our students for the global world and workforce. The isolation of COVID-19 and the daunting challenges parents are watching their students cope with has brought about a new appreciation for opportunities beyond the classroom.
I know firsthand that the future of our country, now more than ever, is dependent upon the quality of educational experiences for all, and so much of that happens outside of the classroom. I have worked in education all my life and while serving three terms as governor, I was deeply committed to expanding educational opportunities from early childhood education for all to increasing access to higher education and licensing trades for first generation students. As co-director of Putney Student Travel, National Geographic Student Expeditions, New York Times Student Journeys, Smithsonian Student Travel, and the Harvard Chan School of Public Health C-Change Youth Summits, I know that experiences outside of classroom walls enrich students' lives at the time and well into the future.
I speak with students and parents every day who are struggling with the anxiety, lost opportunities, fear, isolation, and emotional challenges created by over a year of our collective COVID-19 nightmare. They are desperate to move from Zoom and technology to in person, human experiential interaction that we all know is the key to adolescent development. While we have kept students physically safe, they are struggling emotionally.
So as state and school leaders decide on how to spend federal relief dollars to support learning loss and student well-being, extracurricular opportunities should be considered, especially in our lower-income communities. We know that this pandemic threatens the physical, mental, and social-emotional health and well-being of our students, and we must actively work to support extracurricular activities that can help them in such turbulent times.
Not only will it help them through this period of pandemic recovery, but it will help them build skills that will make them life and workforce ready long into the future.
Peter Shumlin was the governor of Vermont for three terms, from 2011-17
Get stories like these delivered straight to your inbox. Sign up for The 74 Newsletter